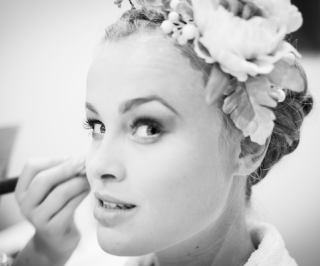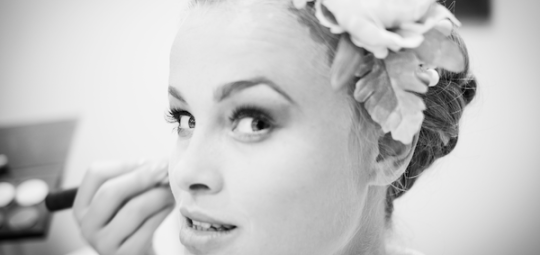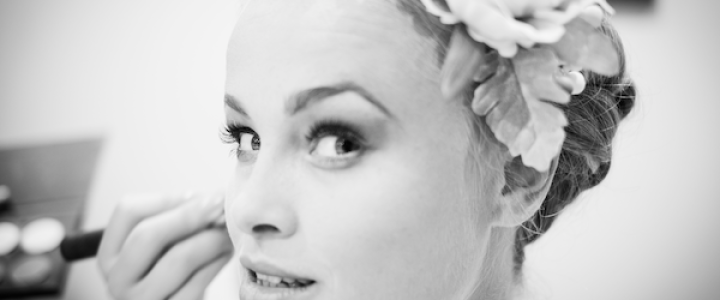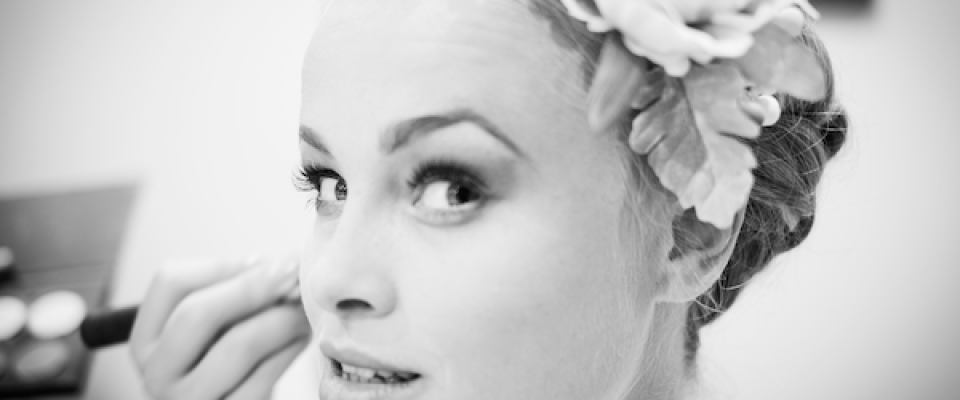 Bridal Blog Makeup Tips
1 December 2016
We asked the beauty team at the Falmouth Hotel to put together their top tips for a perfect wedding day look.
The top team of beauty therapists have sent their suggestions for how to make your makeup look flawless and last the distance.
Read on to find out how to get wedding day ready so every side is your best side!
Skin Prep
Make sure you have exfoliated your skin the day before; this prevents foundation clinging to the patches of dry skin. Moisturise your skin ten minutes before you start applying the makeup to allow it to fully absorb, giving a smooth and hydrated base.
Prime
Using a primer will fill in pores and fine lines, helping the skin to look smooth and perfect, it also helps the makeup you put on top to stay in place. Use 3 pea sized dots to cover your face and upper neck and allow to sink in for a minute.
Base
Applying too much foundation can give a 'cakey' appearance – not what you want for your wedding day! Go light handed with application and use concealer to add coverage to areas where you need it – dark circles and blemishes. Always set your foundation and concealer with some powder on a fluffy brush. This is important as otherwise it will wear off and make you look shiny in photographs.
Eyes
For bridal makeup it is better to stick to more neutral colours for the eyes, a light wash of a neutral colour with a slightly darker shade in the crease is usually universally flattering, finish off with mascara and false lashes or eye liner if you wish. Always wear what you feel comfortable with and feel best in.
Finishing Touches
Subtle contouring in a '3'shape down the temples of the forehead, cheekbones and jaw line is extremely flattering and really helps to define your face in pictures. It's best to be light handed with blusher and highlighters as going over the top with these can look too much for a wedding. Finish with a nude lip colour, liquid lipsticks are great for lasting power but make sure your lips are moisturised before applying to avoid it getting dry throughout the day. Spritzing a setting spray over makeup helps it set in place.
The favourite is the Caudalie Beauty Elixir as it has a beautiful smell and really locks the makeup in place, and this is stocked at The Spa at Falmouth and the other Richardson Hotel spas.
What fantastic tips! We're looking forward to trying these out ourselves and learning to contour correctly.