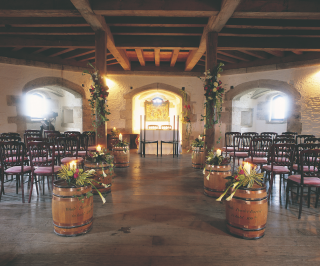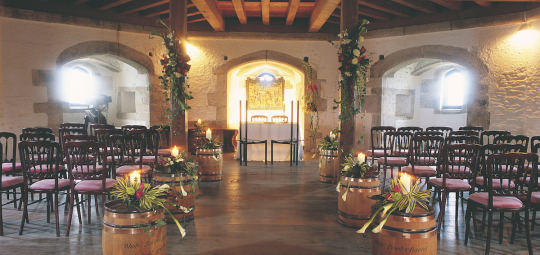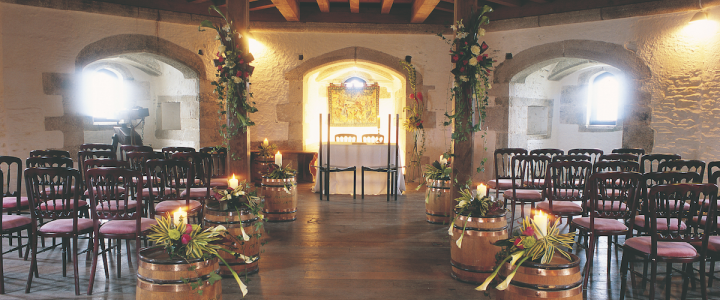 Inspiration for a Winter Wedding
29 December 2016
We love a winter wedding, it's the most romantic time of year when the weather is colder, the nights draw in sooner and everything feels more magical. We've put together our suggestions for a winter wedding to remember...
Candlelight
Flickering candlelight is a must for an atmospheric wedding at this time of year. We love candelabras on the centre of the tables. At The Alverton guests can be greeted through a walkway of hurricane lamps and an aisle of candles in their magnificent Great Hall, just visiting made us want to get married again!
Sparkle
When it's frosty outside, sparkle inside is essential! Whether it's a festive themed wedding or simply a bit of glitz and glamour, add to the feel with a crystal adorned bodice or cathedral length veil. Sprinkle table crystals on the dining tables and don't forget the shoes: it's all about the shoes! Check out our last blog post...
Open Fire
Be swept away with the drama of an open fire. Not available in many venues, we were impressed to find one in the entrance area of Pendennis Castle. Perfect to welcome guests with a roaring fire as they step in from the cold. The castle makes sure it's toasty warm and topped up with wood throughout the ceremony.
Mulled Wine
Nothing beats a warming drinks reception at a winter wedding. Whilst we love the glamour, sparkle and elegance of a glass of champagne, we love to be warmed up with a glass of mulled wine and spices.
Hearty Food
Winter is the perfect excuse for a full blown gourmet extravaganza. Feast on locally roasted lamb, decadent duck, cheese boards galore and rich sticky toffee puddings or mouth-watering chocolate delights. How about warm mince pies served with clotted cream as part of the evening buffet?
Atmospheric Music
From a harpist or string quartet to a Christmas wedding with carol singers, music can make all the difference to a romantic wintery atmosphere. Imagine being serenaded to the tune "Baby it's Cold Outside" as you sip drinks by the fire?
Add to this list faux fur shrugs, firework displays, winter floral displays, even mistletoe! And you've got the recipe for the perfect winter wedding. Did you choose to tie the knot in winter? What made you choose this season?