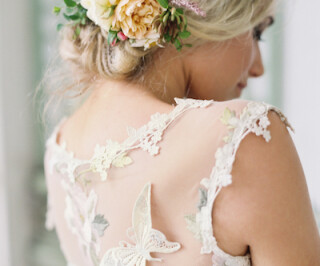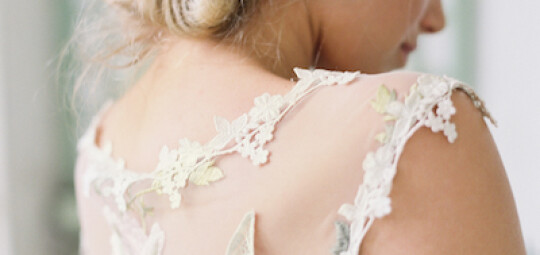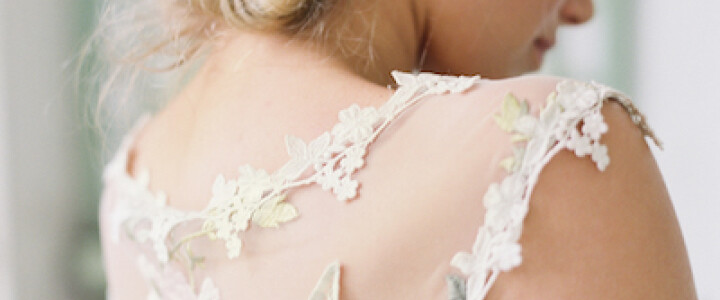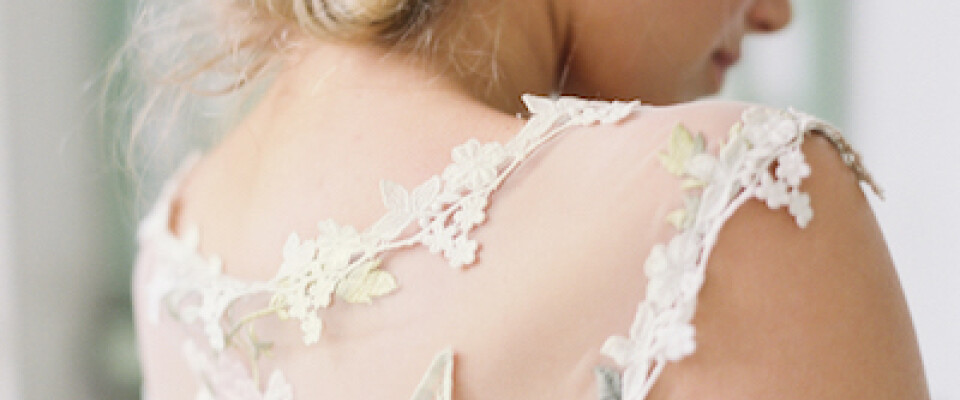 Guide: Stylish Gowns for 2017 Brides
27 January 2017
We're super excited for the 2017 bridal trends, especially after seeing the gorgeous gowns in store at The Bridal House of Cornwall.
Upcoming trends for 2017 include lace, embellishment, separates, high necks and collars, off the shoulder styles and back detail like you've never seen before. Here are 5 of our favourite Bridal House dresses giving a nod to the trends and looking utterly show-stoppingly stylish.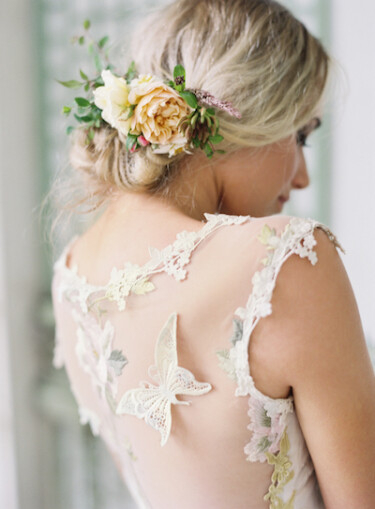 This one is our favourite. Elegant from the front but with a wow factor back, you'll be taking their breath away as you glide past them down the aisle. The ornate, intricate lace back woven with beautiful pops of green and gold, interspersed with pretty lace butterflies and just a hint of skin makes this the perfect gown for an al fresco spring wedding.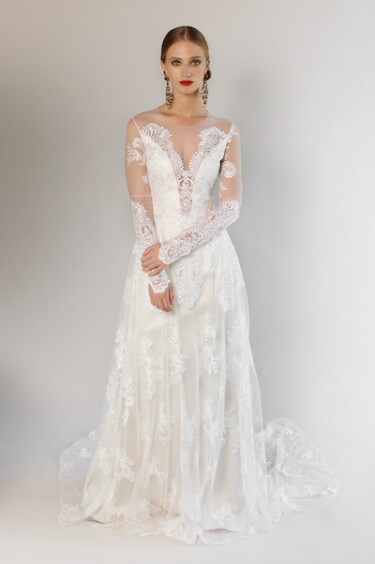 We adore this traditional gown with a twist. Channeling Grace Kelly with demure lace sleeves and a cathedral style train, this dress is sophisticated and stylish in equal measure. But don't be fooled into thinking it's playing it safe, one glimpse of the back shows the real wow factor! Intricate lace and a cut out style pattern combined with a sexy plunging neckline puts a modern, sexy twist on a classic traditional dress.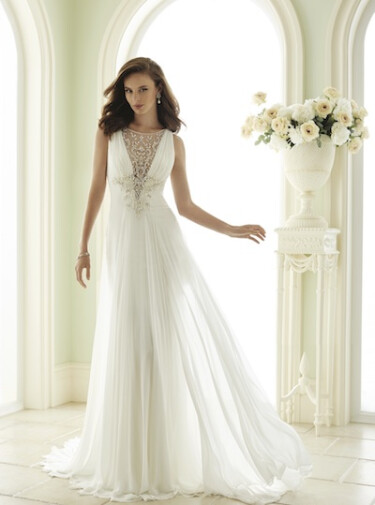 For the ultimate in glamour, we adore this dramatic dress with plunging neckline and beaded embellishment. This is the gown of a Goddess and simply screams elegance and beauty – you'll be turning heads in this for sure!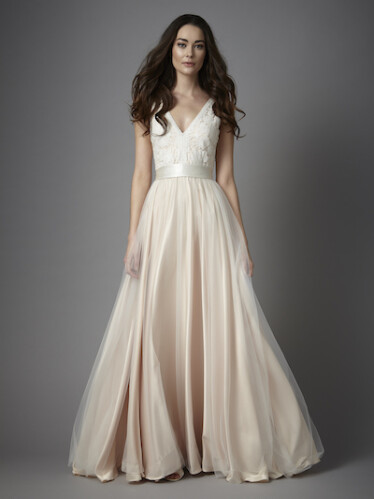 For elegance personified, it has to be this blush number. A floating skirt, pearlescent belt and plunging lace chest makes this a dreamy, romantic, swoon-worthy style for sashaying down the aisle, something about this dress simply makes us want to twirl in circles – sigh!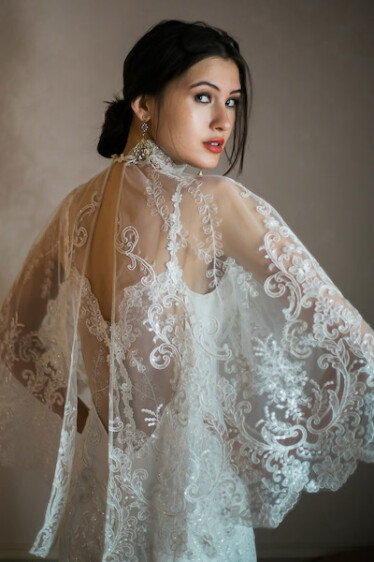 OK, change of plan, THIS is our new favourite... the dream for those looking for sex, style, glamour and a bit of sass, a plunge back gown paired with intricate beading and equal part sparkle and lace, this embellished beauty has been designed to wow and turn every head in the room. But the piece de resistance, the bit that makes it so much better... that cape. Sparkly, sexy, enchanting and utterly unique... perfect for a dramatic venue filled with candles to showcase the embellishment as every inch of it sparkles when you move.
Too many gowns, so much gorgeousness, we know where we'll be going when we tie the knot! To witness The Bridal House experience for yourself and be dressed by the best in the business, visit www.thebridalhouseofcornwall.co.uk
Images taken by Knot favourites, Taylor & Porter