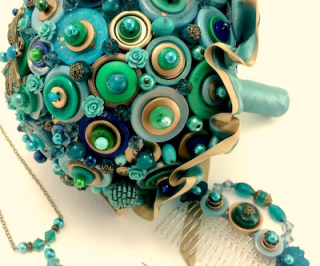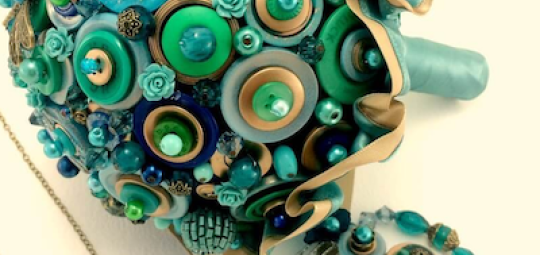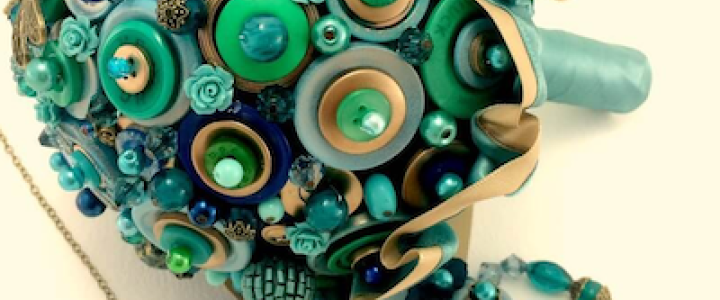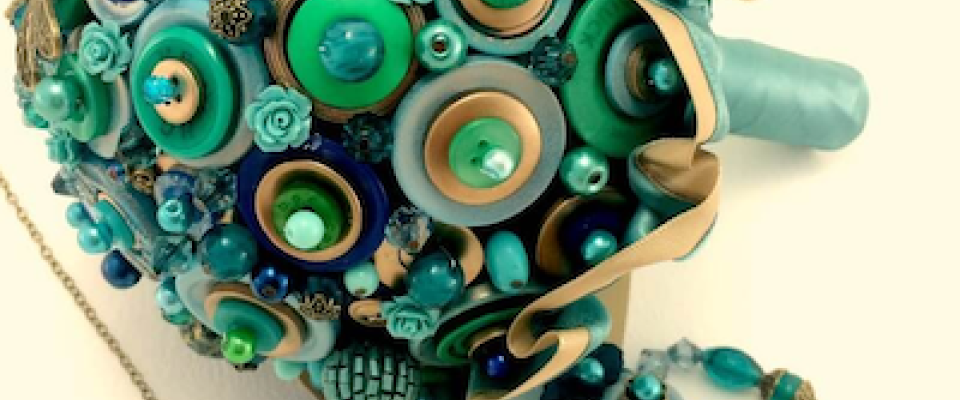 Introducing Bouquets by Louse
20 January 2017
We're always on the lookout for unique and artisan wedding suppliers so we were excited when we came across Bouquets by Louise.
Specialising in bouquets that brides can keep forever, Louise crafts her creations entirely out of buttons and bridal accessories.
Each bouquet is hand crafted and entirely bespoke, made to the brides requirements and colour scheme and is a wonderful way to incorporate something old, something new, something borrowed or blue, even a family heirloom, it truly is something very special that can be treasured forever and passed down through the generations.
Not only does Louise create bouquets but also jewellery and hair accessories to match or complement the bouquet, tying the entire look together. She even makes pretty flower girl bouquets that are utterly unique and captivating.
Crystals, pearls, buttons and glitz and glamour, these bouquets are a standout bridal accessory that will look magnificent coming down the aisle, one thing's for sure, you won't be throwing the bouquet anytime soon, you'll want to treasure it forever! For further information on Louise and her unique bouquets visit her website here.