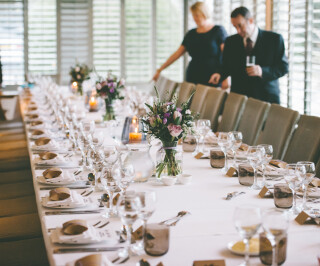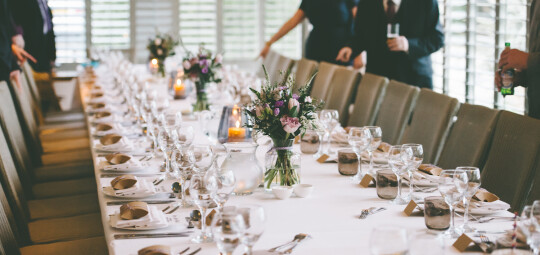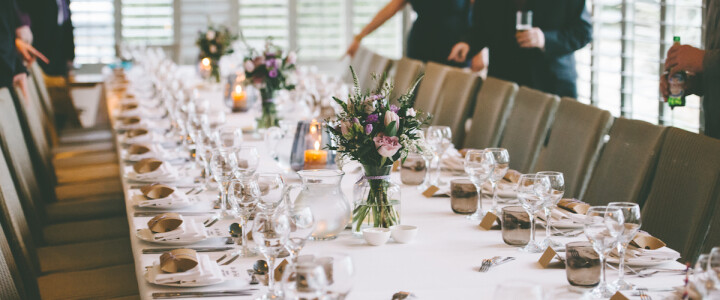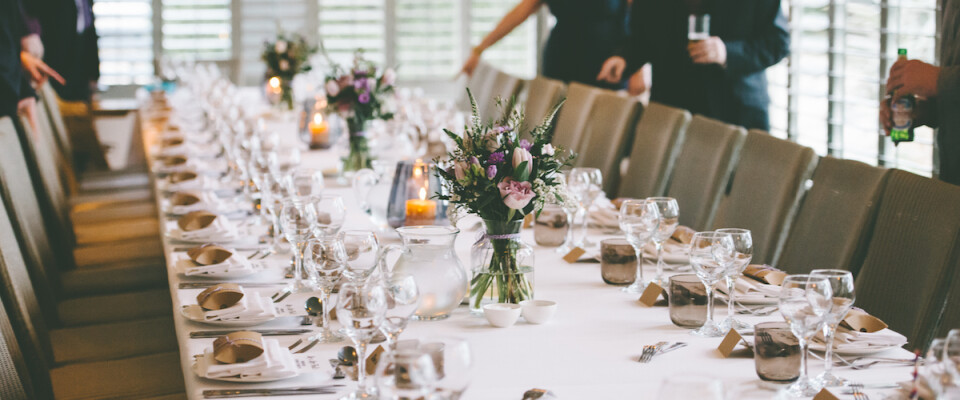 Guest Blog: The Rosevine Unveil Their Decadent Wedding Menu
31 January 2017
We were very excited recently to meet the Head Chef Tim for The Rosevine. Tim spoke to us about his exciting new creations for weddings in Cornwall, specifically the delicious canapés and three-course cuisine he has planned for the bespoke wedding celebrations booked for 2017.
Imagine dining beneath a ceiling of fairy lights, overlooking the lawn with far reaching sea views.
Live music serenading the occasion, a glass of fizz in hand, could the best day of your lives get any better?
Apparently it's about to! We're handing over to Tim who will tell us more about what dining delights he has in store for couples tying the knot at The Rosevine in 2017...
Food glorious food! We all love talking about it, and it's one of the most hotly contested subjects when planning a wedding.
I have put together the ultimate wedding menu for you as inspiration. Think canapés and fizz out on the lawn whilst listening to a string quartet, followed by 3 courses under fairy lights and the canvas of a spectacular tipi with sea views to die for:
Canapés served on slates
Newlyn Crab and Chilli Mousse Cones
The Rosevine's Special Mini Southern Fried Chicken Burgers
Hogs Pudding and Granny Smith Sausage Roll
Ratatouille and Mozzarella Ciabatta Toasts
Menu
Tapas Starter: Cured Italian meats, pickled carrots, mackerel rillettes, locally smoked salmon, rocket and goat's cheese salad
Main: Shoulder of Cornish lamb, potato and olive terrine, red pepper and heritage tomato vinaigrette
Dessert: Chocolate, strawberry and Cornish clotted cream mess
This menu costs £45 per person.
For more information about Rosevine Weddings, please call 01872 580206 or email info@rosevine.co.uk