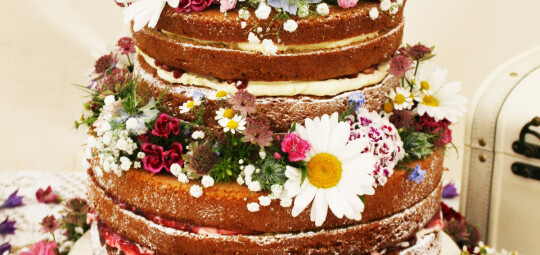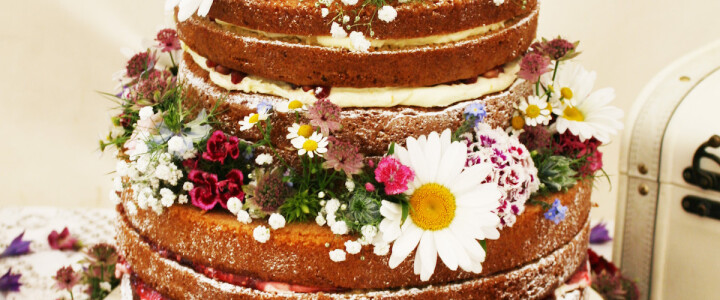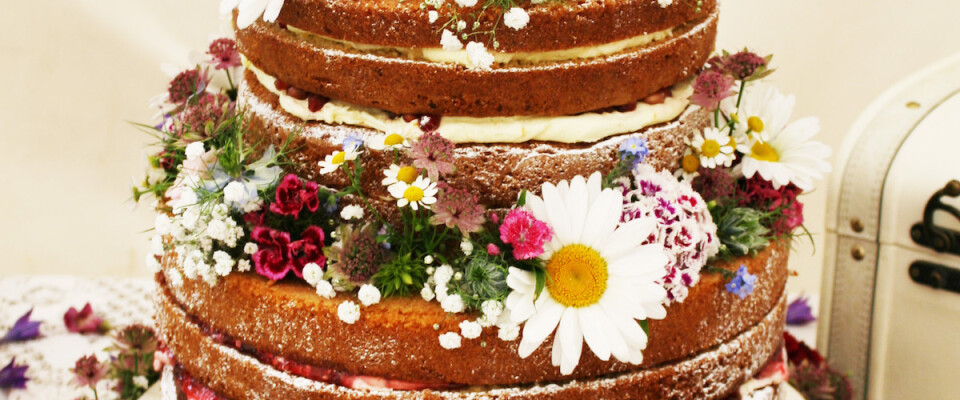 A Piece of Cake: How to Choose the Perfect Wedding Cake
17 February 2017
We've been picking the brain of the incredible Monica from Sweet Thought Cakes about the things couples need to consider when choosing their wedding cake. Here's the most asked questions on all things delicious:
Does size matter?
How many portions will a standard wedding cake provide? It totally depends on how many guests you have and what sort of style you have in mind. Monica creates everything bespoke so the cake can be designed to suit both your theme and your number of guests. Fruit cakes go further whereas sponge cakes serve a little less. To give you an idea, a 6 inch round cake will serve 12 sponge portions or 20 fruit portions. Many brides look to have tiered cakes which means you will often have 2 or even 3 different cakes, plenty to go round!
What if I don't like fruit cake?
The days of serving fruit cake as standard at a wedding are long gone! Although some couples do still opt for the traditional fruit (or simply the top tier so that they can keep it for a potential Christening cake) there are so many other flavours. Just some of the examples Monica reels off include white chocolate and raspberry jam, orange drizzle, rich chocolate ganache, ginger cake, red velvet, chocolate and hazelnut, marble cake and banoffee flavours!
I'm worried I can't afford it
Don't be. Monica offers great value and is bound to be able to create a cake to your budget. Some tips: the less sugarcraft the more affordable it is but we also recommend perhaps asking your venue if you can have your wedding cake served as dessert for the guests. It is a way to make it more affordable but still have a magnificent cake as your centrepiece. To give you an idea of price, a 6 or 8 inch natural cake starts from only £120 including summer fruits with a 2 tiered sugar crafted cake starting from just £220 and 3 tiers commencing at £340. You can also have a false tier which is created to look like your cake but isn't actually edible, there's lots of options.
I don't know what we want, we are stuck
That's OK, Monica is a complete sugarcraft specialist and can help you find the perfect cake to suit your theme and your big day. It can be elegant, simple, classic, sophisticated, fun, colourful, pastel coloured and calm, towering, petite, beach themed or entirely personal to you, there are so many ideas. Lots of brides come to Monica with their ideas all sketched out and inspiration clippings from the magazines which is great but if you're stuck it's best to sit down and talk about the wedding you have planned so that you get to know each other, then Monica can work her magic!

If you're looking for the perfect cake, why not browse Monica's portfolio and get in touch for a quote on a cake for your big day – one thing's for sure, it's bound to be delicious! Find out more...