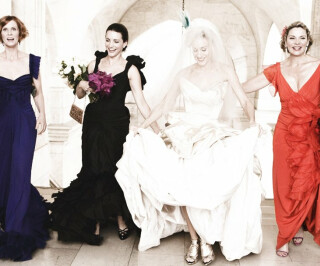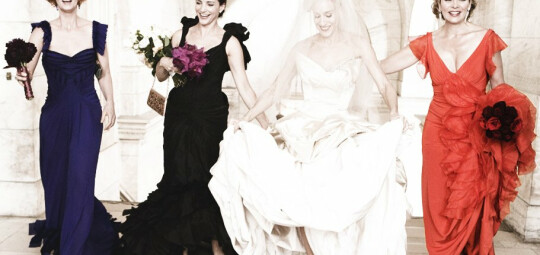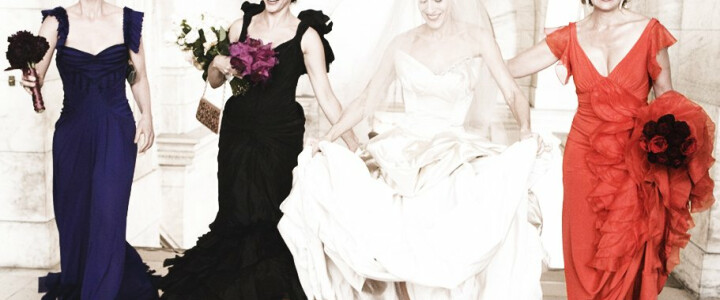 Best Wedding Movies of all Time
10 March 2017
We love a good wedding movie (and we're not even getting married!). There's nothing better than a night with your girlfriends and a good wedding film with some pizza and wine. Here's some of our favourite films for your girlie night wedding fix...
Bride Wars
With a cast featuring Kate Hudson and Anne Hathaway, it's bound to be fantastic! A fun tale of two best friends who turn into rivals planning their weddings, the fight for the biggest bestest day (and the chosen date) commences with neither having any limits to tricks they will pull. Ultimately it's a tale of friendship over competition but it IS June at The Plaza after all!
Bridesmaids
Multi award winning blockbuster Bridesmaids has us laughing as much now as it did when it first aired in cinemas. Fun, down-to-earth and unlike any other wedding movie you've witnessed, this will have you sworn off curry before your dress fitting!
My Best Friends Wedding
An oldie but a goodie, who doesn't love this classic? A Julia Roberts special, you don't want her to break up his engagement to Cameron Diaz but you're also secretly rooting for her a little! A really fun watch, plus… Dermot Mulroney!
Sex & the City Movie
Not strictly a wedding film, the Sex & the City movie is all about a big wedding that doesn't really happen. Following her groom getting cold feet on the big day and a dramatic showdown in central New York, this film is still a typical Sex & the City fun and feel-good number and… there may be a wedding at some point, we can't give that part away!
27 Dresses
A fun film about a woman who has been a bridesmaid 27 times, 27 Dresses features Jane who is hopelessly in (unrequited) love with her boss, falling for a wedding reporter who is secretly writing a story on her. Containing every romcom cliché in the book, it's a light-hearted film (although not enough wedding in this wedding film in our opinion!)
The Wedding Planner
The classic romcom, Jenifer Lopez makes for great viewing as a wedding planner who falls in love with a man only to find out he is the groom and a client of hers! With Matthew McConaughey as the leading man, it's a match made in bridal heaven.
So many wedding movies, we've only featured our top six. We didn't even get to mention Four Weddings and a Funeral, The Wedding Singer, My Big Fat Greek Wedding or Runaway Bride!

What is your favourite wedding film?