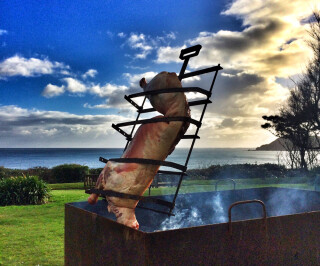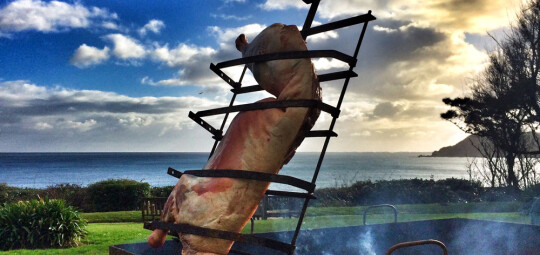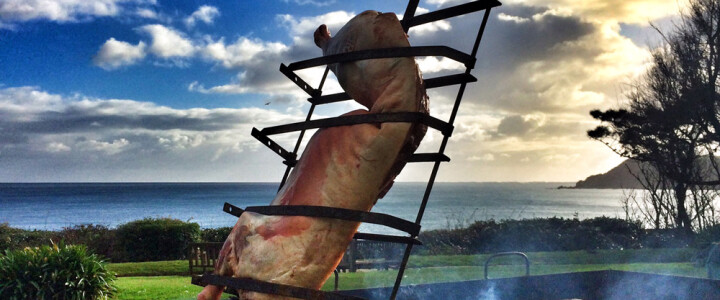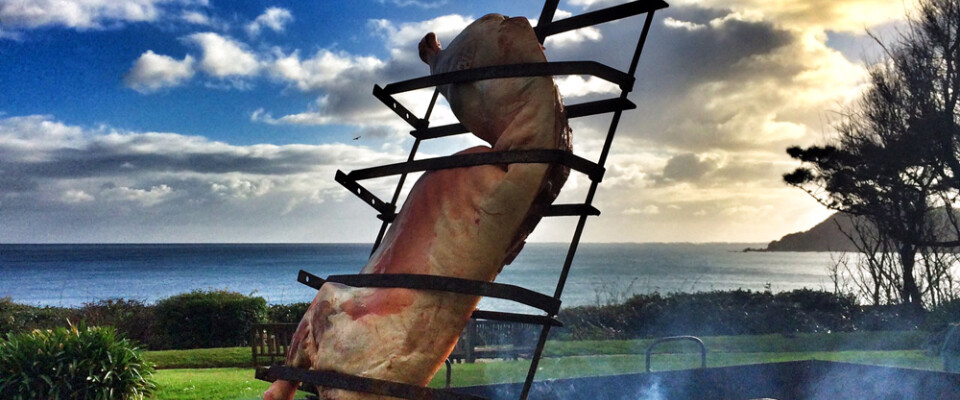 Philleigh Way – News for May
18 April 2017
Find out whats on the menu for May..
New Desserts course launched at Philleigh Way.
Desserts, who doesn't love them!? Would you like to wow your friends and family with extravagant desserts made using modern techniques and specialist ingredients? During Philleigh Ways new desserts course, you'll learn a variety of skills used by today's top chefs including foams, gels and chocolate work as well as mastering traditional skills including how to prepare the perfect pastry. During this hands-on day course, Philleigh Way will give you the skills and confidence to prepare a wide range of show-stopping desserts! If you have a sweet tooth, this course is a must!
Sample dishes; Kaffir Lime & Chocolate Tart – candied & crisp limes – pistachio crumb – crème fraiche & spun sugar, Strawberry & White Chocolate Mousse – chocolate soil – chocolate snaps – strawberry gel, Dark Chocolate Collar – Baileys mousse – vanilla foam – hand dipped truffles, Caramelized Rum Banana – compressed pineapple – meringue – golden raisins, Cherry Jelly – coconut tuille – Baked Alaska coconut – pickled cherries – griotine foam.
Skills covered will include; tempering chocolate, spun sugar work, using a vacuum to infuse flavours, creating foams and gels, using aeration to prepare meringues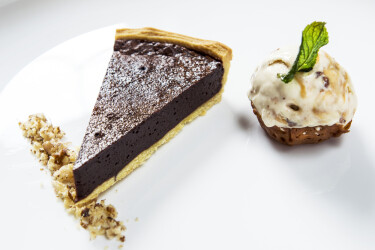 Weber BBQ and Argentinian Asado courses at Philleigh Way
Philleigh Way Cookery School's Weber BBQ courses kick off again this month and first up, is Weber Essentials. Suitable for those who want to learn to cook food other than the standard barbecue fare of burgers and sausages, the Essentials Course shows how to use Weber's renowned "lid-on" barbecue technique to grill, roast, smoke and bake! During the 4 hours you and your classmates will prepare a variety of different dishes under the guidance of an expert chef.
Using a combination of charcoal and gas barbecues you'll be taught skills from lighting techniques to controlling temperature and knowing when your food is perfectly cooked. You'll receive a demonstration from the chef on how to cook the perfect steak and we'll ask you to get hands-on with some dough and create your own pizza! You'll even learn how to prepare a delicious risotto and also a scrumptious chocolate dessert on the BBQ! Following in June are the BBQ Classics and American BBQ courses with Seafood Essentials coming up in July.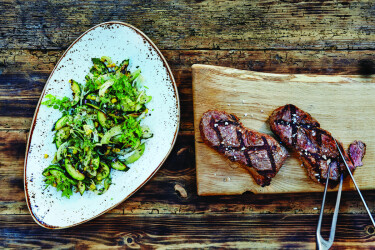 Also kicking off in May are Philleigh Way's hugely popular Argentinian Asado courses. Asador, David Deadman takes students on an Argentinian grilling odyssey. Lighting fires and grilling meat is a way of life in Argentina from the Glaciers of Tierra del Fuego to the northern peaks of the Andes. The antithesis of North American BBQ, asado is all about letting the flavour of the meat speak for itself. No spices, rubs or marinades are added before the meat is touched by the heat of the fire. Very slow cooking over hardwood embers creates the most smokey, succulent and flavoursome meat you will ever taste.
Unique equipment made by David himself is used, the same as you would see on the Pampas used by the Gauchos after a long day herding cattle, Parrilla (wood grill), Horno de Barro (wood oven), Asador Criollo (adjustable spit) to the most primal method Asador de la Cruz in which a whole beast is butterflied, fastened to an iron cross and cooked over an open fire. Students will also learn the correct principles of fire building, management, temperature control and charcoal making. The day is all about fire and meat and the hunger that inspires us to improvise and innovate. If there is wood to burn and local ingredients at hand, then Philleigh Way can find a way to make something delicious!


Find out more about Philleigh Way Cookery School...