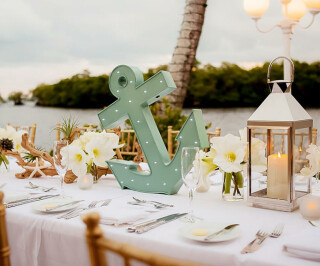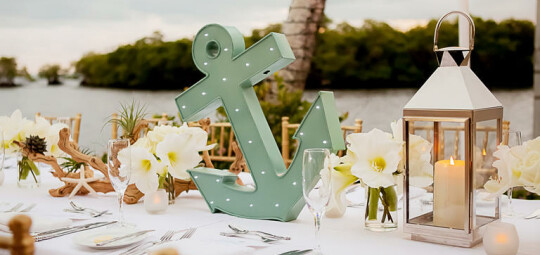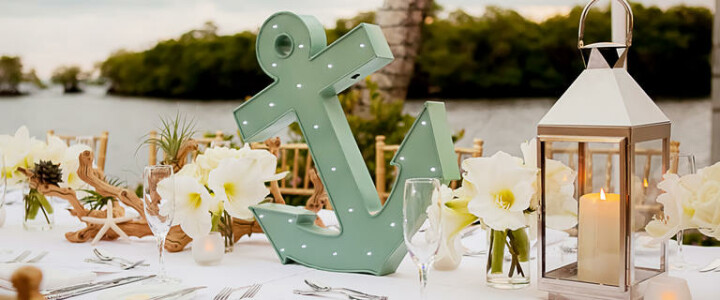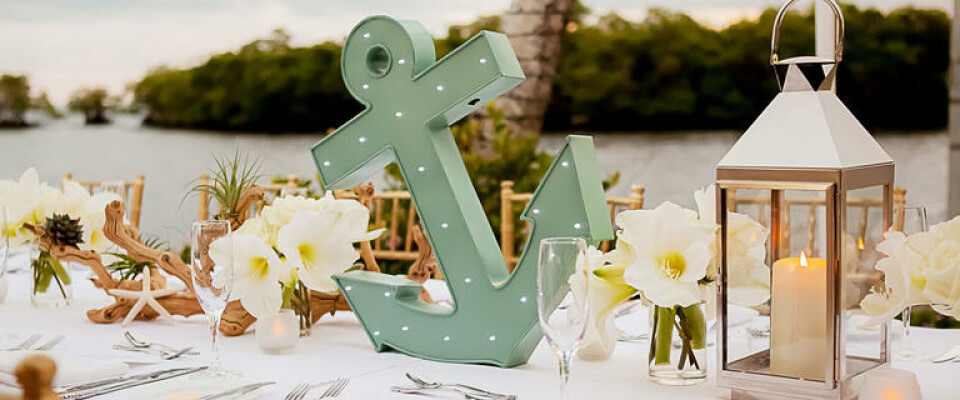 Drawn to the Sea: How to Introduce Seaside Elements to your Day
8 June 2017
It is no surprise that so many wedding themes in Cornwall involve the sea. It is such an important part of Cornish culture. From mermaids and pirates to shipwrecks and romance, the sea is behind so much of our history and mythology.
We thought it would be a great idea to put together seaside themed suggestions for your big day. Here are some of our favourites:
Personalised Messages in Bottles
For place names why not put messages in bottles. When your guests unscroll it they can find a personalised message from you to them sharing a memory together.
Table Style
Why not name your tables after favourite beaches in Cornwall, romantic seaside places you've visited together or harbourside towns. Instead of a floral centrepiece or candleabras, decorate with buckets of sand, seashell displays, sticks of rock or postcards of the town or village the table is named after.

Flavours of Cornwall
To bring the seaside to your guests perhaps hire an ice cream trike? Serve Cornish ice cream in tubs or cones to your guests. Why not set up some deckchairs outside too for somewhere to kick back in true seaside style!

Beach Themed Cake
Have a cake crafted as a sandcastle or a scene from the beach. You could even have a mermaid cake or perhaps a cake design featuring you both sailing off on our Moyana (just saying!)
Flip Flop Fun
Hand out free flip flops for all of the girls so they can kick off those heels and enjoy dancing the night away.

Carry on Camping
Book a camper van to arrive at your venue in style. Better still, hire one for a long weekend and head off on honeymoon in it the following morning!
We have more sea themed ideas than we do space to write about them! Are you having a nautical nod to your big day? Let us know what you have planned or tag us in the photos on Instagram @knotcornwall