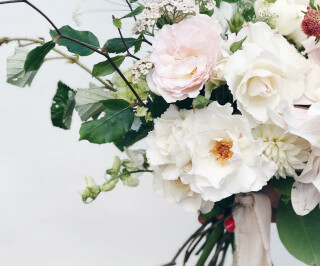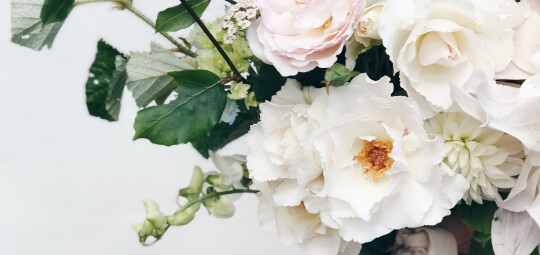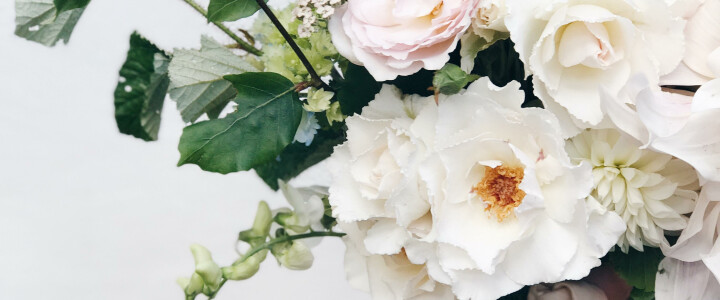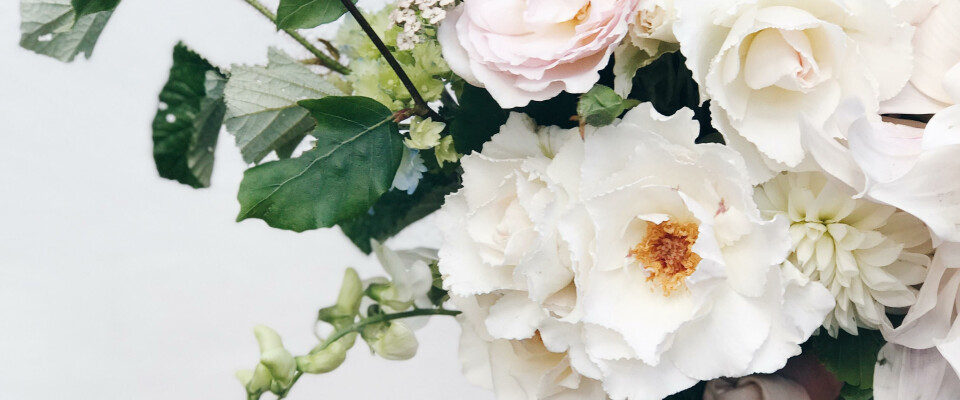 Tips on choosing the Perfect Bouquet
12 July 2017
When it comes to choosing the bouquet there is so much choice…
What flowers to include, what type to have? A loose flowing bouquet or pretty perfectly shaped posy? What colours, flowers, textures, scents. What best works with your outfit, your accessories, your venue, your styling? Too many questions, it can be overwhelming! Luckily for you, we've called upon the help of three top florists in Cornwall to ask their advice on creating the dream bouquet on your big day. Here's what they had to say:

Jen from Twigs & Greens says…
"My advice would be to have a look at what flowers are in season around the time of your wedding but don't trust everything you see on the internet! Pinterest is a wonderful tool for inspiration but sometimes gives a false representation of flowers in terms of seasonality and budget. Trust your florist! I buy a lot of flowers locally which means I buy mostly based on colour and style, leaving the actual blooms themselves in the very capable hands of local growers who I trust wholeheartedly to provide me with the best of what's available week by week. Once you've narrowed down your choices of florist, have a look at their social media (for me it's Instagram) which will be the best place to see their actual work!
Lou from Loulabel says…
"My top tip for choosing the right bouquet is firstly size – if you're super petite you probably want to go for something smallish to medium sized, you probably don't want to carry a whole hedge down the aisle! If you're taller you can go BIG and it won't be overpowering.
Secondly, you want your flowers to represent your personality. If you're a wild child, go for something with mad trails and foraged goodness whereas if you're a girly babe, go for a colour palette and softer blooms such as peonies that will reflect your essence."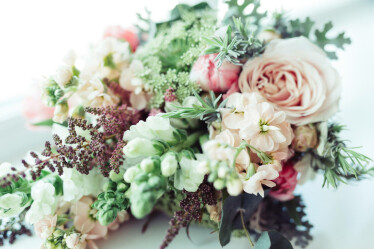 Emily & Lucy from 3Acre Blooms say…
As flower growers, seasonality is really important to us, and we encourage our brides to look at what flowers are in season when they get married as the blooms will be at their best. Peonies, for example, are hugely popular but their season is relatively short (mid-May to early July, depending on the weather), so for brides getting married outside of the season any peonies would need to be sourced from abroad and you can't always guarantee their quality. Flowers that are in season and British grown are often scented and that is also a lovely addition to any bouquet.
It's a good idea to consider the shape, colour, and style of your wedding dress when choosing your bouquet. For some brides, they want a showstopper bouquet that stands alone, whilst for others, they want something more understated. We always recommend for brides to go with what they instinctively feel comfortable with, as they will be holding it for many moments during the day so it has to feel right.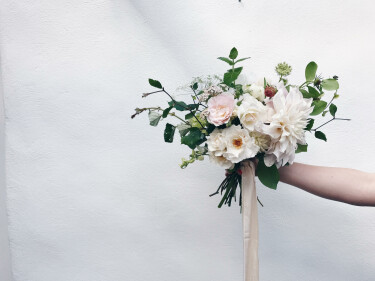 What fantastic tips! Thank you to our wonderful Cornish florists for such great advice, we're off to buy a bouquet for the office to brighten up our morning!