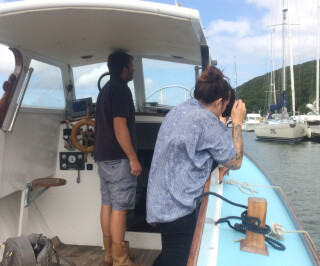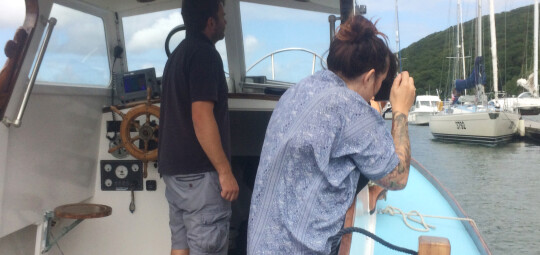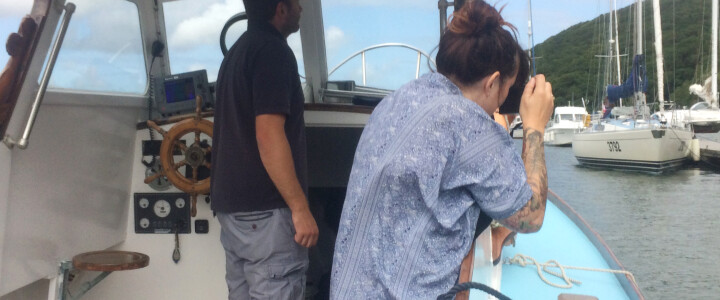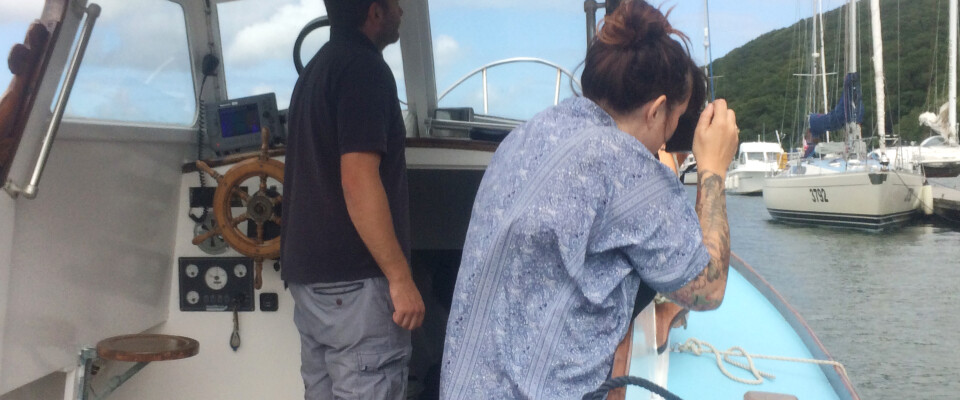 Behind The Scenes of Knot
15 August 2017
This month we're giving you a sneak peek of what goes on behind the scenes at Knot HQ.
It's a busy year because we are constantly working on, planning or promoting an issue but August is perhaps our busiest month of all because that's when it all comes together. Here we introduce the Knot team and show you what we're up to and a little preview of what's coming…
Photo Shoot Time
It's the busiest day of the year, photo shoot day! Armed with a stunning dress from The Bridal House, a floral crown and bouquet crafted by Loulabel, one incredible model Crystal, one talented make-up artist Stacey Cremin and one perfectly prepared hair stylist, Francesca from Number 8, we were all ready to go.
Oh yes, and our photographer! Verity Westcott has been our girl from day one and the last few weeks of mood boards and model scoutings all comes to a head as she spends a few all-nighters prepping, editing and delivering the images that will make for this years magazine.
Two words for you… Cover. Shot. We think we've found a good one! The shoot started at Knot favourite, The Greenbank Hotel then went on to a few other locations including star of the show, Moyana herself.
Meeting Suppliers with Claire
Head of all things bridal, Claire gets the most glamorous job. She gets to enjoy coffee and chatting with all of the wonderful suppliers. Looking at diamonds at Michael Spiers, you say? Claire will go. Browsing the dresses at The Bridal House? That'll be Claire then. Who is going to go to the Tresanton for coffee and to witness what a wonderful venue it is? Claire already left ten minutes ago. We're not jealous. #Honest
Designing the Next Issue with Stephane
Stephane is our charming designer. Generally locked away from the world, he spends his days creating the magic of the pages you'll soon be holding in your hands. We just ply him with coffee and let him work his magic.
Writing Up the Articles with Jess
Jess writes the blogs every month so she has plenty to get on with but in August we like to ramp the pressure up and ask her to write the magazine alongside. She likes a bit of pressure so she generally takes whatever we throw at her (although we have yet to tell her we have a few extra suppliers and er, pages this year… we think we'll get to Stephane to tell her – everything sounds better when delivered with a French accent, oui?)
Promoting the Posts with Amy
Amy is our Marketing Assistant. She predominantly works for Fal River, the umbrella brand but we rope her in where we can! She's the one in charge of uploading and planning the blog posts, getting images scheduled and making sure the behind-the-scenes runs like clockwork.
Calming us all down with Beverley
We wouldn't cope without Beverley. Chief coffee maker and Mum to the office, she's the one we talk to when we're stressed, tired or on deadline (note to self: no annual leave allowed for Beverley in August!). She also has the all-important job on Photo Shoot day of organising the food (so she's our favourite!)
Managing us All
There has to be a captain for a ship to run smoothly. Meet Murphy, he keeps us on our toes and ship shape. Always watching over proceedings and making sure there's time for walkies (work life balance and all), he can usually be found patrolling, checking our work and asking for treats.