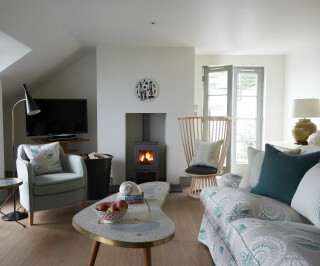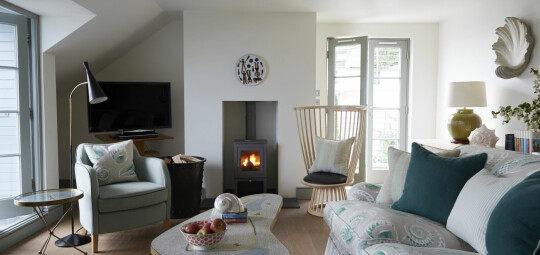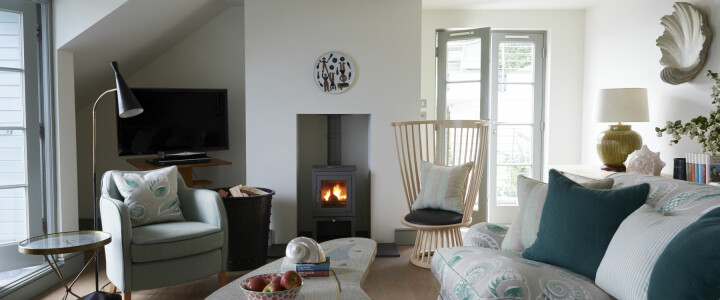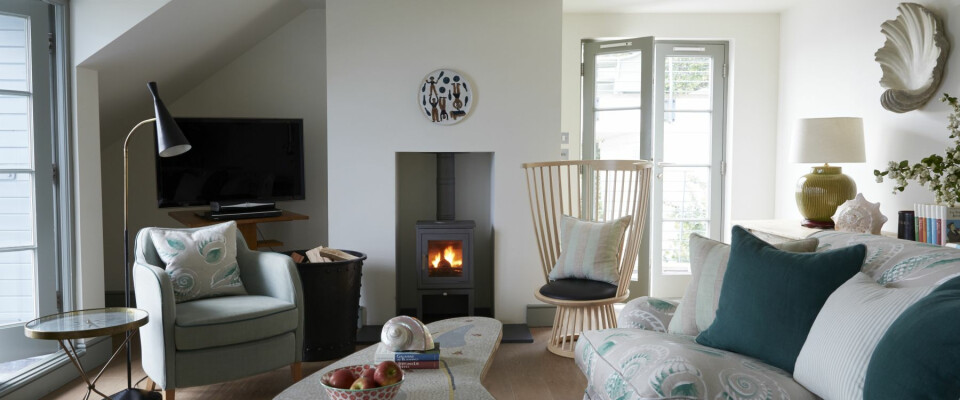 Our Favourite Bridal Suites
10 August 2017
When it comes to finding the perfect venue we have a tick list of what we're looking for and one of those tick boxes includes a romantic and oh-so-stylish honeymoon suite. We've chosen five of our favourites, perfect for the wedding night or a special anniversary, read on for suite-spiration!
The Alverton
The Alverton has a stunning Bridal Suite. A suite in the true sense of the word, it has a separate lounge area for seating, an indulgent bathroom with his and hers basins and a bedroom with four-poster bed. Overlooking the grounds and at the top of the sweeping oak staircase, this stylish and sumptuous suite is included with the hotel compliments for weddings taking place at the hotel.
Lower Barns
OK so technically there is no Bridal Suite at Lower Barns but every room is so amazing, it's as if every single one is the Bridal Suite! Their two most popular wedding suites are the gorgeous Nook and Cranny. Both with unique and cool kitchenettes, they have different little cute touches and treats. Expect slipper baths, four poster beds, a wood burner in one and an outdoor sauna in another, both complete with private courtyard hot tub #LivingTheDream
The Rosevine
Every room at The Rosevine is pretty much a potential room for romance. However, we came across (and fell in love with) Messack, a two-bedroom suite with a large balcony and the most incredible view. Flooded with natural light, complete with a flatscreen television, kitchenette, fridge and Espresso machine (for that perfect coffee for the morning after) a super-comfortable bed and a private balcony to soak up the views over a glass of Prosecco, you'll be able to check in and chill out with every modern comfort and a side order of sea view.
The Tresanton
Three words… 'The Forte Suite' is all we have to say. This room is the crème de la crème of seaview suites at the iconic Tresanton. A large suite that includes a private sitting room with wood burning stove, The Forte Suite is a romantic retreat for newlyweds. The bathroom has an indulgent walk-in shower and the private sea view terrace is the place to sit and watch the boats and enjoy breakfast al fresco looking out to St Anthony's lighthouse. Situated in Rock Cottage, this is a magical hideaway created with honeymoons in mind.
The Greenbank Hotel
The last word in Bridal Suite heaven has to go to these guys. Not only is their legendary Bridal Suite the best in the business (think freestanding bath overlooking the sea, walk in shower, lounge area, large sea view balcony and a bed you could lie in forever gazing at the water) but they also have just opened a brand new suite (whaaaaaaaat?!). Their Lookout suite is not officially their Bridal Suite but it is seriously magnificent. In true Greenbank style it's been designed to take in every angle of that breathtaking ocean vista and has a bathroom you won't want to leave (except for sitting on the balcony and sipping Champagne watching the boats). And as for the supersized comfy bed… it's so close to the water you'll think you're on a boat! #NoFavouritesHonest