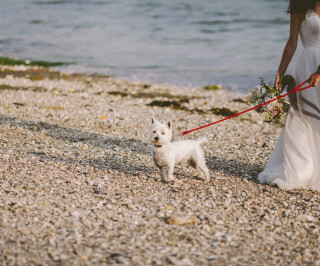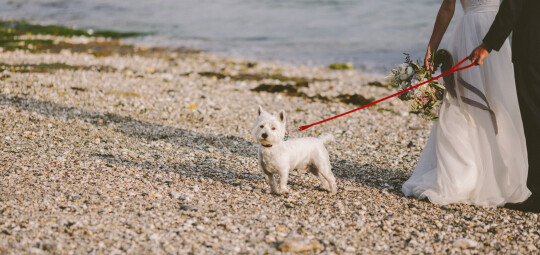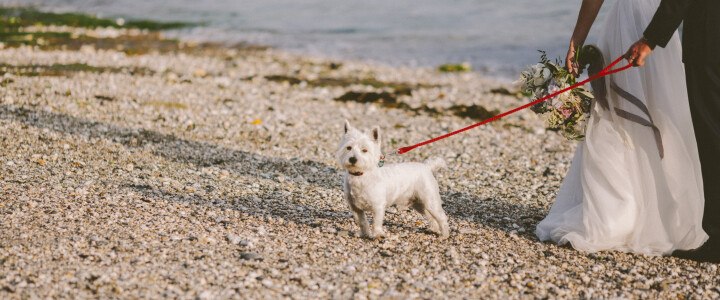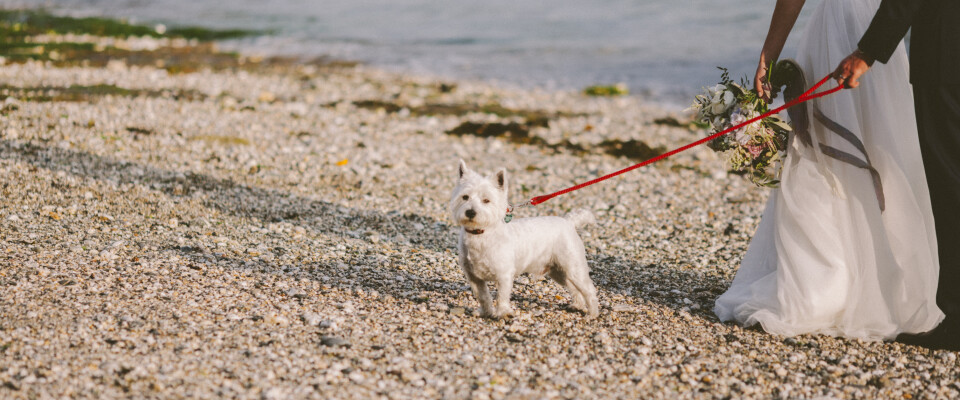 Reasons to Marry and Minimoon in St Mawes
5 September 2017
St Mawes, you have a piece of our hearts forever. Once a peaceful fishing village and now a bustling tourist trap, St Mawes has retained its pretty streets and cobbled cottage style as well as its magnificent position on the water.
It may be small but it is sublime with some of our favourite hotels in the entire county situated in prime waterside locations. There is nowhere quite like St Mawes to tie the knot or hole up on honeymoon. Here you have it all – the quaint boutiques and winding streets, the water at your feet and the finest cuisine and luxurious accommodation. The Roseland is the ultimate for waterside weddings with wow factor.


We've put together five of our favourite places for a romantic minimoon or a beautiful wedding, read on to be inspired.
This iconic, incredible hotel is famous worldwide and offers weddings unlike any other. Tresanton have two types of wedding, an intimate celebration from 2 to 50 guests, or exclusive use available from September to April where the hotel becomes your home for the duration. And what a place to call your own for your celebration, it's recently been awarded Best Waterside Hotel in the UK by Conde Nast Johansens. Chic, classic and the epitome of style and hospitality, it has to be Tresanton.
For coastal romance combined with contemporary cool The St Mawes Hotel is at the top of our list. This is the dream minimoon destination. Situated in the centre of the village, alongside the harbour, the St Mawes Hotel is at the heart of all that St Mawes embodies, the friendly community, bustling fishing town vibe and front and centre for sea views. A relaxed bar environment and Upper Deck with casual seating and log burning stove means guests feel right at home in their petite yet perfectly stylish hotel. Check out their Hidden Cinema for something a little different, with 25 luxury reclining leather seats, a 160-inch screen and powerful sound system, it's your very own private cinema. Get that wedding highlight reel on and get comfy!
Voted in the "50 Best Beach Hotels in Europe" by the Sunday Times magazine, we couldn't agree more. Situated on the harbourside of St Mawes, this honeymoon retreat offers just 19 rooms, each individually designed. With some rooms having free-standing baths overlooking the sea, it doesn't get better than this. Imagine falling asleep in a super comfy king size bed to the sound of the waves against the rocks below… bliss. When it comes to cuisine, the Idle Rocks know their stuff; fresh seafood and delicious dishes mean that they've been voted number one in the Top Sunday Lunches by The Times alongside being voted in the 20 Best Places to Eat By The Sea. Well, if it's good enough for them…
A romantic Tudor castle on the water's edge, this venue has to be one of the most unique in the county. Built by Henry VIII and a huge part of Cornish history, choose from the intimate and candlelit Upper Gun Room or the sea view terrace for saying your vows. But be warned, prepare to be upstaged by the views, we don't think you'll find a better outlook anywhere.
So The Rosevine isn't strictly in St Mawes. However, it's one of our favourite wedding venues in the county and being so close and on The Roseland, we're sneaking it in as it's simply so special. What makes it so magical is the relaxed and exclusive feel, it's like having your own country house venue for the day. Accommodating up to 65 guests or 150 in a marquee or tipi, and with scenic sea views, a bespoke approach and some seriously good food (hello hat trick of foodie accolades; The Good Food Guide, Trenchman's Guide and Michelin Guide), we know you will fall head over heels for this coastal retreat.
How on earth will you choose from this lot? We say have a sophisticated hen celebration at one, a rehearsal dinner at the next, the wedding at one and the minimoon at another. And of course, you'll have to celebrate your first anniversary? After all they are all so uniquely beautiful, and the village feels so special and yet so secluded and homely, that is the magic of St Mawes. Rehearsal, marriage or minimoon? Which would you choose for which part of your romantic adventure?

#MarryMeInStMawes