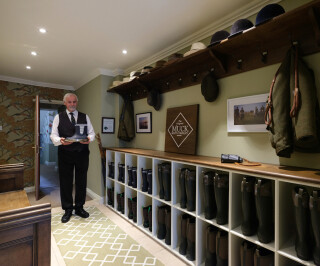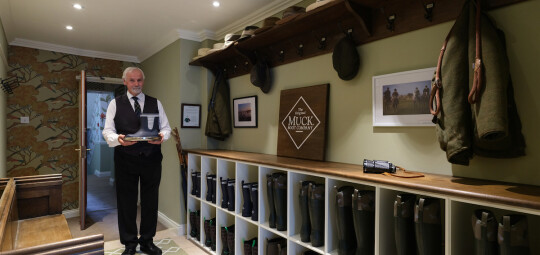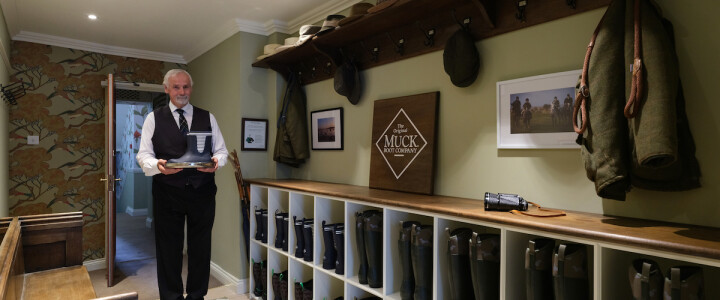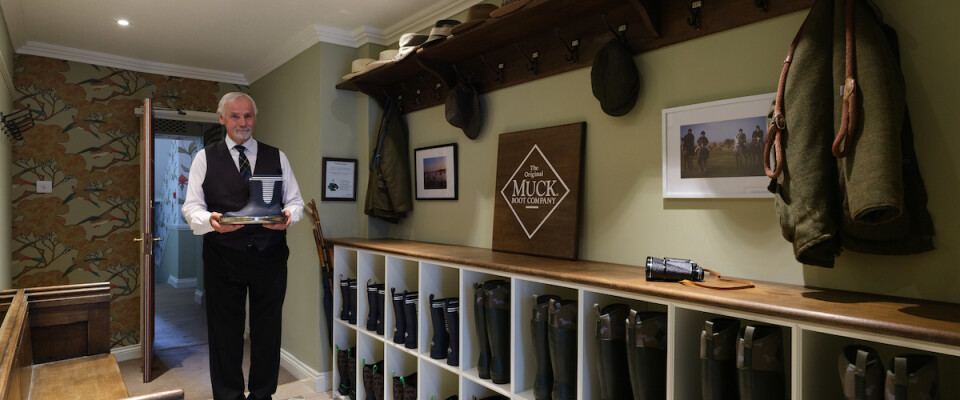 Boot Room and Boot Butler
2 September 2019
The Boot Room and Boot Butler service means there's no need to bring clobber from home to walk at The Nare
THE BOOT ROOM
The Nare has a dedicated Boot Room stocked with a range of comfortable wellies from The Original Muck Boot Company. It has been designed in a classic country house style, with antique hooks and furniture, to reflect the rest of the hotel interiors.
There is other walking apparel for guests to borrow including hats, coats, rucksacks and thumb sticks and the boot rack is heated so that the wellies don't get too cold. This means one can walk the coastal footpath or the beach without having to bring lots of bulky clobber from home. There is also a drying room adjacent to the boot room for any damp or muddy clothing. Click the button below for more information on coastal walking at The Nare:
WHY MUCK BOOT WELLIES?
The Original Muck Boot Company are considered to produce the most comfortable and sturdy wellies on the UK market. It was their focus on comfort that caught the attention of Toby Ashworth when looking for a suitable brand of footwear for The Nare Boot Room. Muck Boot have many lines of styles for men, women and children and each range has the same key strengths - they are breathable, comfortable, rugged, and practical.
Muck Boots are perfect for those who love the outdoors whether your requirement is walking, gardening, farming, dog walking, horse riding, or other country pursuits. The Nare has chosen several styles to suit walking on the beach and the coastal path. These boots will also cope with rigour of an Espionage Mission should one be daring enough to take up the challenge...