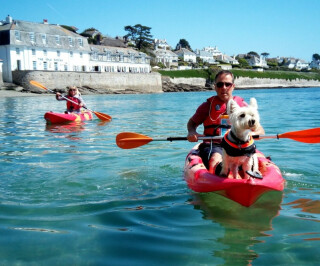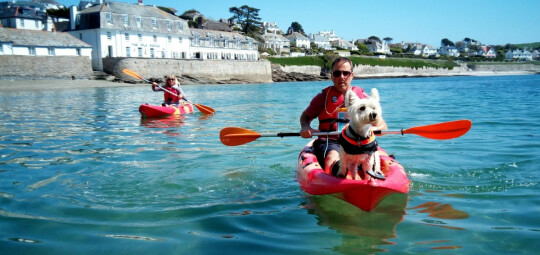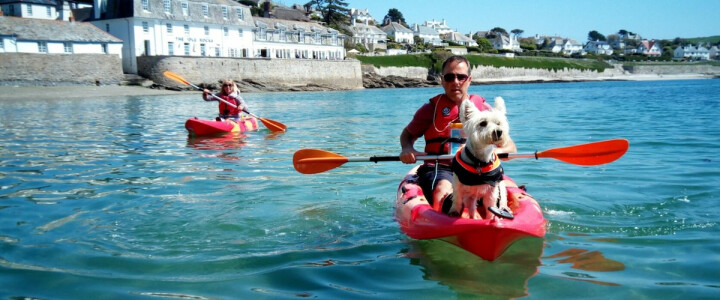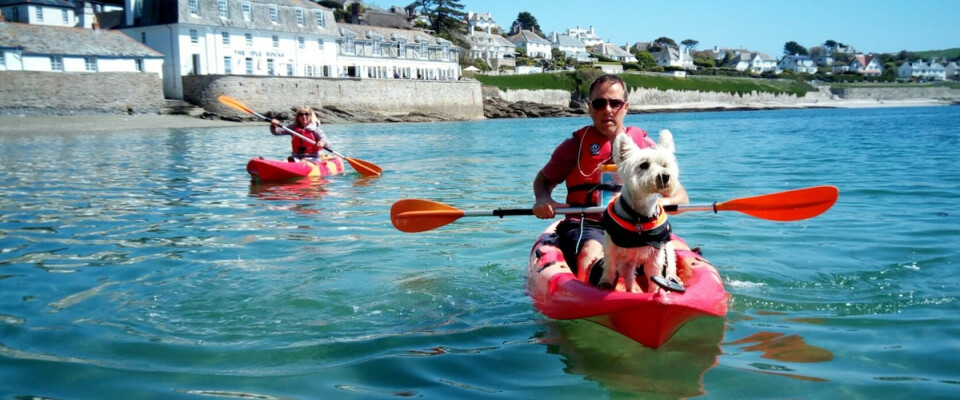 St Mawes Kayaks back on June 17th
1 June 2020
Read the latest message from Mark at St Mawes Kayaks, Mini Cruises & Water Taxi.
"Good news!
Truro Harbour, my licensing authority, is licensing the kayaks from Wednesday the 17th. June. They are now out on the slipway and are raring to go...
Now more than ever it is imperative that you book in advance, so that I can allocate time slots and minimise people waiting. Depending on demand I may also call in Will, my Kayak Assistant, early if required. When I confirm your booking you may pay by BACs in full, or pay a deposit by BACs and the remainder by card / cash on the day. Any payment made will be fully refunded should we have to cancel due to weather, or restrictions being reimposed.
We will be operating under the current guidelines and will cordon-off the slipway to try to keep the 2 metre physical distance as much as possible. There will be no waiting on the slipway. We will complete the hire form for you and pass you your yellow copy, you will not be required to sign, just acknowledging receipt of your copy will suffice.
We will have dry bags and charts (maps) as usual, but you may wish to have your own for the time being. Paddles and buoyancy aids will be sprayed and wiped down with disinfectant between paddlers. You are welcome to use your own hand sanitiser of course.
It goes with out saying that you should not be going afloat if you feel at all unwell. You should also be agile enough to embark / disembark the kayaks without physical help from us.
With regard to "Paramour 2"- she has been licensed since March for essential trips. Now we are moving into this new phase I am able to offer pleasure trips for up to five passengers (same household / family) using only the stern bench (3 pax) and two single jockey seats. As above, please book in advance (same terms as above apply). Stainless steel handles and lifejackets will be wiped down after use. As above, you must be agile enough to embark / disembark without help, and must not go afloat if you feel at all unwell.
Water Taxi trips to / from boats (out of St. Mawes Harbour Taxi hours) and trips to Place (before the Place Ferry begins) are also possible (max five passengers). Hopefully, as the rest of the hospitality industry is able to open-up, there will be the opportunity to take you to / from all the usual haunts.
Final note- We are outdoors in (hopefully) the sunshine. This is arguably the best place to be in the current climate- the risk of catching the virus is very low and we are told that ultra-violet kills the virus on surfaces. We will do what we can to mitigate any risk; however, there are limits. If you are at all unhappy with the measures in place please do not go afloat in the kayaks, or the RIB.
Please go to www.stmaweskayaks.co.uk for all information and tariffs. Please use the contact form, or email address, to enquire / book.
Many thanks and hope to see you all again soon, Mark."