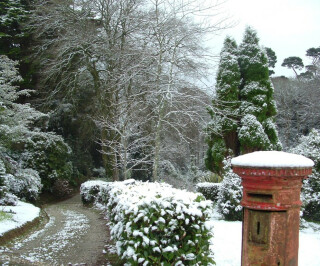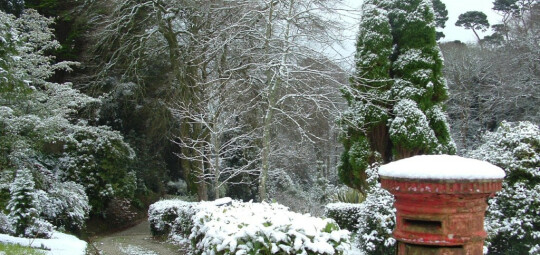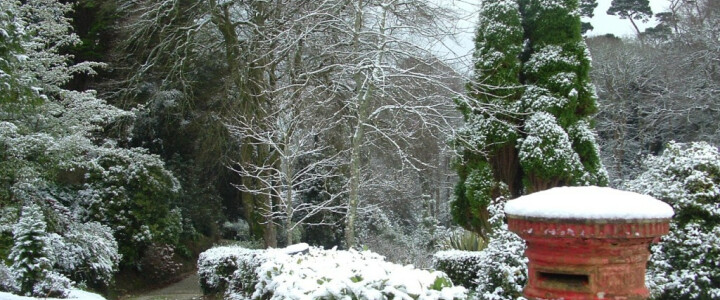 Christmas at the Meudon Hotel
The Christmas programme from the Meudon Hotel, the hotel where the gardens sweep down to the sea!
Monday 23rd December
Pre-Christmas Tea Party at 4pm with Festive Cream Tea and Merry Cup Cakes. Mulled Wine at 6.30pm in Rosemullion Bar, followed by a candlelight three course dinner in our Bream Cove Restaurant cooked by our meticulous and talented Head Chef Wayne McCreadie-Thompson and Sous Chef Declan Packer.
Tuesday 24th December
Wake up to a Meudon Peace and quiet maybe a quick walk to the beach before your Cornish Christmas Eve Breakfast. Head to the Red Lion Pub in the village for a traditional sing song or Falmouth main street for Carols on the hoof, with maybe a visit to some of the local ale houses. Alternatively curl up by the fire in Rosemullion Lounge and sip Pre-Christmas Coffee with freshly baked, warm Christmas Eve Muffins.
Afternoon Tea at 4pm with festive mince pies and lashings of Roddas Cornish Clotted Cream (produced by the dairy cows at Meudon Farm). I have asked the farmer for a list of names!! Maybe a hot toddy if needed.
Christmas Cocktails from 6.30pm in the Rosemullion Bar, join in the Christmas Entertainment if you wish. Dinner by candlelight and Carol Singers from the village.
Wednesday 25th December – CHRISTMAS DAY
A day for all, start your morning with a Christmas Coffee or a Bucks Fizz and enjoy the Festive Breakfast prepared for you. If you insist we will make a great cup of Tea, Cornish if you will. At ten o'clock Father Christmas will visit us in the Rosemullion Lounge and it is time for presents and time for each other. Christmas Gala Lunch will be served in our Restaurant, crackers, poppers, festive fayre with a modern twist on traditon, overlooking Meudon Valley and Falmouth Bay. Christmas Dinner will be served from 7pm, light buffet, before your night cap and bed.
Thursday 26th December
Boxing Day Buffet Style Breakfast, Warm Croissants, Christmas Muffins, Fresh Fruit, Cold Meats and Poached Egg if required. Lots of Coffee and fresh Tregothnan Tea from Cornwall. Boxing Day Lunch – a day for all the family. Platter and Natter, with dishes from around the world, a menu to tantalise the taste buds and a glass of wine, or winter pimms on the house from your host Gaye Woods. A walk down through the valley garden to Bream Cove to blow away the cobwebs, or snuggle up by the fire the choice is yours for Boxing Day afternoon. A light dinner to wind down all the excitement, with piano and singing entertainment.
Friday 27th December
Cornish Breakfast and home.