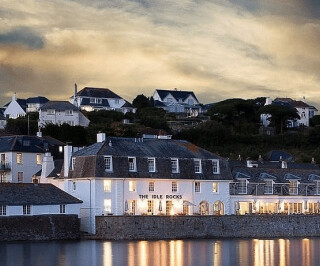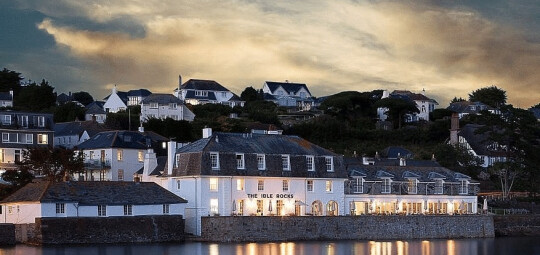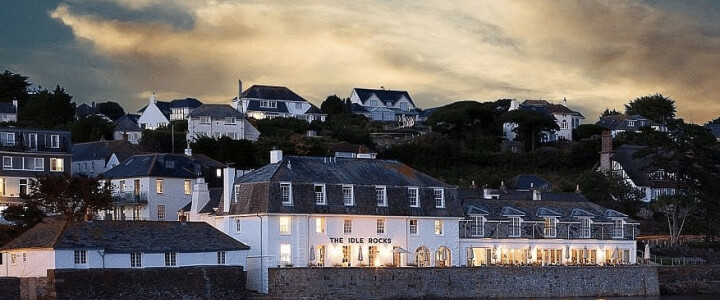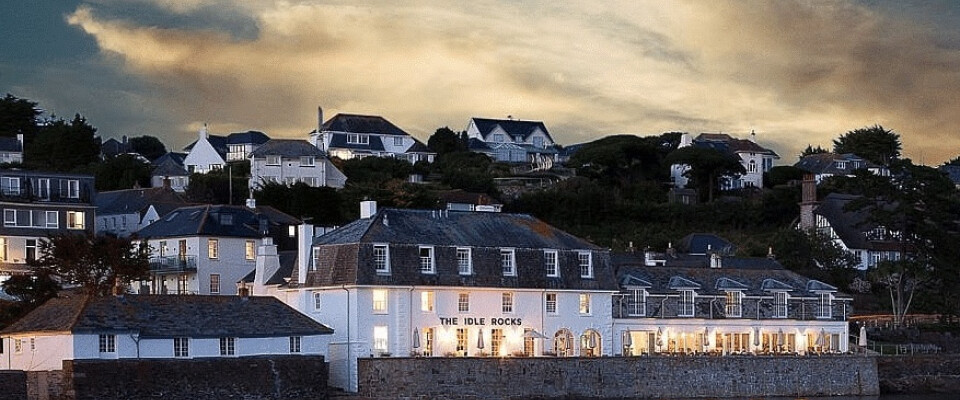 Autumn On The Rocks
10 October - 22 December
Join The Idle Rocks on the shores of St Mawes for an indulgent three-night escape offering the best of Cornish dining
Perched perfectly on the rocks, in the heart of St Mawes, the Idle Rocks has an award-winning restaurant and unprecedented south-facing views across the water, the environment is relaxed and the hospitality is genuine and engaging. This relaxing getaway includes three different dining experiences.
St Mawes in the Autumn has something for everyone, whether it's storm watching from our comfortable waterside lounge, catching a blockbuster at the Hidden Cinema, indulgent dining or exploring the spectacular Cornish landscape.
Enjoy three nights at The Idle Rocks Hotel, with its wonderful sea views and spectacular location, on the rocks in the heart of St Mawes. Upon arrival, enjoy a bottle of Cornish sparkling wine from nearby vineyard, Trevibban Mill.
On one of the evenings indulge in a 3 course dinner from Head Chef Matt Haggath delicious a la carte menu.
On another evening, enjoy a more relaxed dining experience, at their sister The St Mawes Hotel, just across the harbour.
On your last evening, enjoy a gastronomic feast with the seven course signature tasting menu at The Idle Rocks.
Wake up to the sounds of the ocean, from your luxurious room and enjoy a full Cornish breakfast each morning.
This Autumn Escape includes:
Three night's accommodation
1 x Three Course Dinner at The Idle Rocks restaurant
1 x Three Course Dinner at The St Mawes Hotel
1 x Seven Course Tasting Menu at The Idle Rocks restaurant
Bottle of Cornish Sparkling wine in your room on arrival
Full Cornish breakfast each morning
Available to book 1st October – 22nd December 2023
More information including booking details can be found here