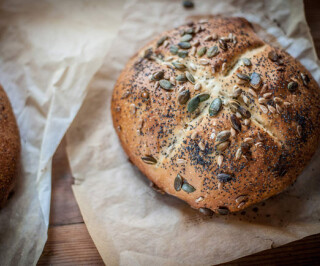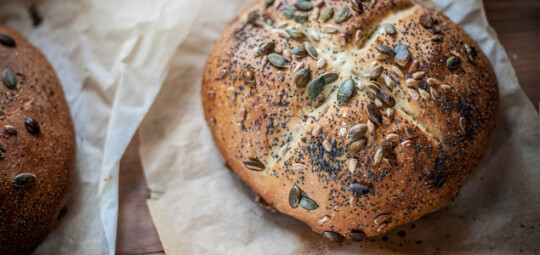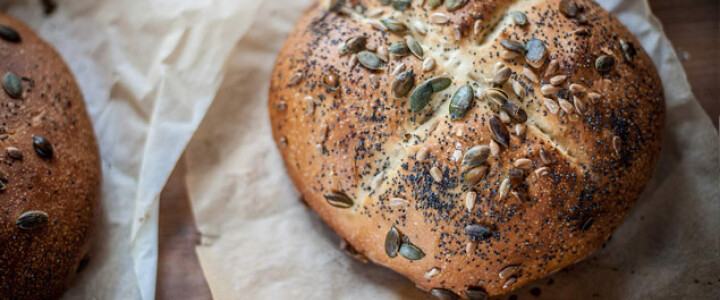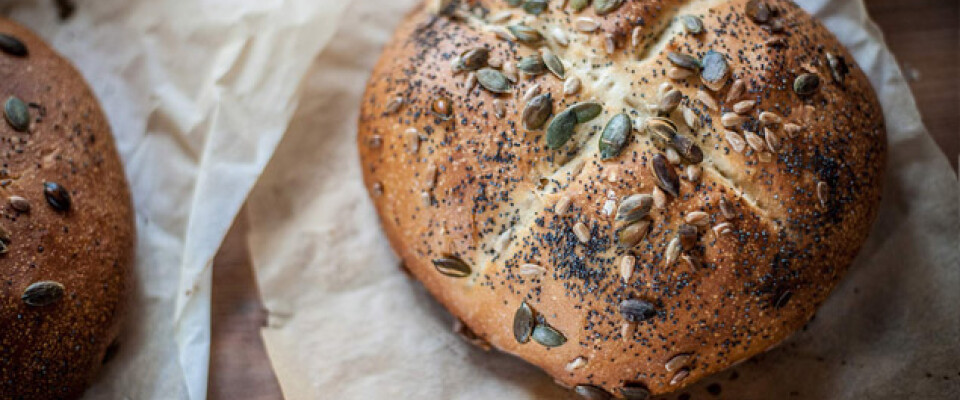 Beginner Bread at Philleigh Way Cookery School
13 August 2014, 25 June 2014, 26 April 2014 & 26 February 2014
Bread Baking Courses have never been better! On this creative one day course, George Pascoe will take you through the craft of artisan bread baking, leaving you with the skills and inspiration to create your very own rustic breads in your home.
On this hands on course and you will make and take home a rustic farmhouse loaf, an Italian focaccia, a classic sourdough loaf and soda bread.
The course also covers stuffed focaccia, ciabattas and flat breads and will give you numerous insights and baker's tips on how to get the best results when baking at home.
Lunch is include and will comprise a filled focaccia together with various other delicacies prepared by our chefs.