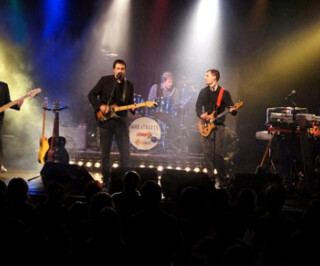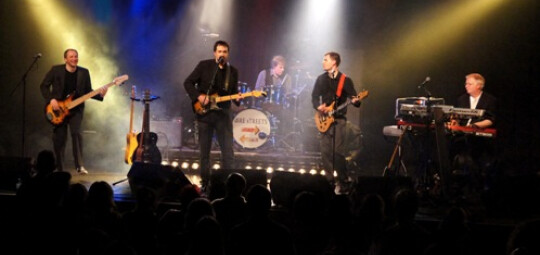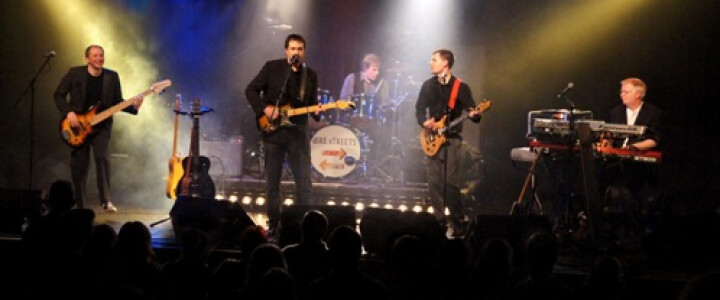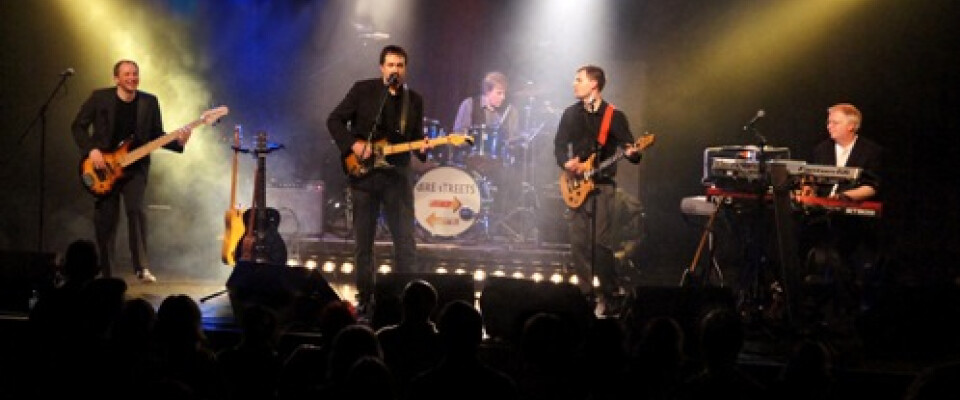 Dire Streets
25 April 2014
Dire Streets at Princess Pavilion in Falmouth.
Capturing the distinctive, authentic sound of one of the biggest guitar bands of all time, Dire Streets cover tracks from early classics like Sultans of Swing and Wild West End, through to the mega-hits of the 80s and Brothers in Arms.
Taking in all the classic albums and live versions from the legendary Alchemy, Live Aid and Mandela concerts too.
Starts 8.30pm
Advance £12/£14 on door
Unreserved Seating