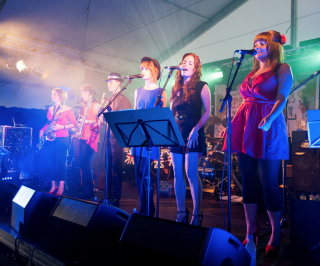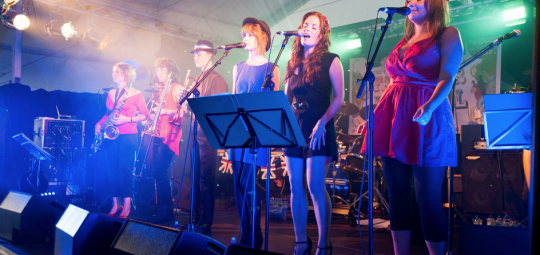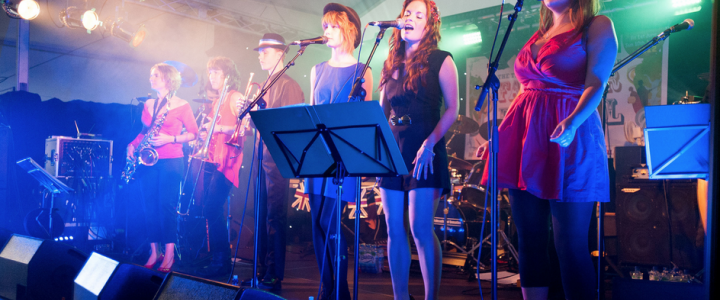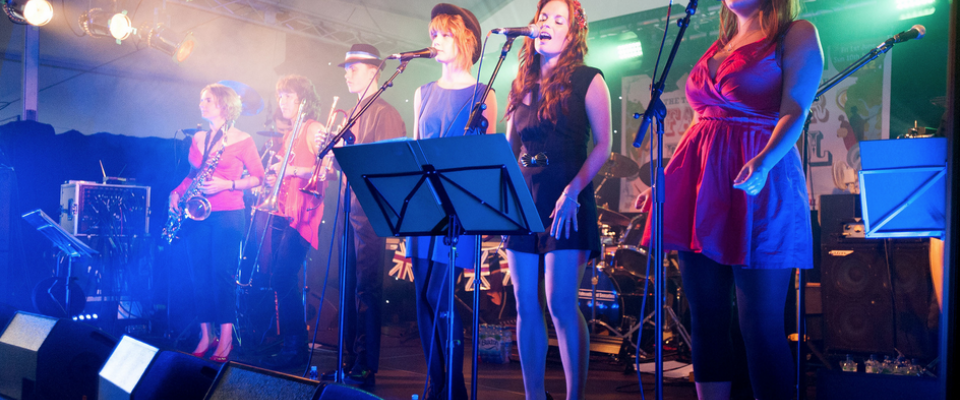 Opening Ceremony: Falmouth Soul Sensation + Splann + Student Showcase
23 May 2014
Join us for a FREE evening of live music on Events Square in Falmouth. Kicks off at 6.30pm.
6.30pm
Truro School of Samba
Friday night's entertainment gets underway with the Truro School of Samba. Inspired by Rio's magnificent carnival and the rhythms of Brazil, the band will accompany the Beer Fleet parade from Custom House Quay to Events Square.
The beats will carry on as everyone gathers on the Square, when the Festival will be declared well and truly open!
7pm
Splann
Splann, which means splendid in Cornish, are a three piece band featuring Matt Bray on accordion, Toby Lowe on fiddle and Cas Davey on guitar.
Playing an eclectic interceltic mix of fast based jig and reels for festivals, gigs and ceilidhs across Cornwall and beyond the group has developed a reputation for getting audiences up and dancing.
In their set you can expect tunes from across Cornwall, Scotland and Ireland - all of which are most definitely Splann! Find out more at www.splann.co.uk.
8pm
Falmouth Soul Sensation
The twelve-piece Soul band are heading back to the Fal River festival. After regular performances at major community events in Falmouth, including the Carnival and Oyster Festival, and following a rapturous response at the Looe Music Festival last September, the FalmouthSoul Sensation will be coming to the River Festival Opening night.
The band plays an eclectic mix of classic and modern soul music that appeals to all ages.
They are a community outfit with a range musicians and singers all ages from fifteen upwards.
Some have previously played in well-known bands, including bandleader Bob Black who was drummer with the eighties hit band the Flying Lizards, and Dave Outan who regularly played keyboards at the Marquee Club in the 60's.
Others are new to soul bands, having previously played in classical music ensembles or learned music at local schools andcolleges. For example, Star singer Elly Gow from the Lizard learned to sing at Mullion School and is now studying Performance at Truro College.
Tamara Carroll is singing this year while still studying at Falmouth School and has a voice to be believed in one so young. The result is an exciting blend of sounds - expect a lively evening of non-stop dancing!
9.30pm
Falmouth University Student Showcase
As a finale to the opening night, the Square will host a showcase of the amazing musical talent that our title sponsor is nurturing. The bar will open till late and dancing is guaranteed, you might even get to hit the dance floor with Skinner's legendary Betty Stogs!