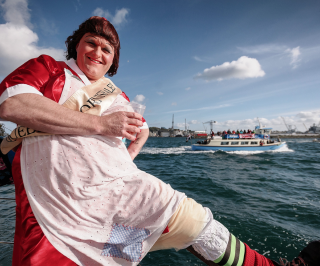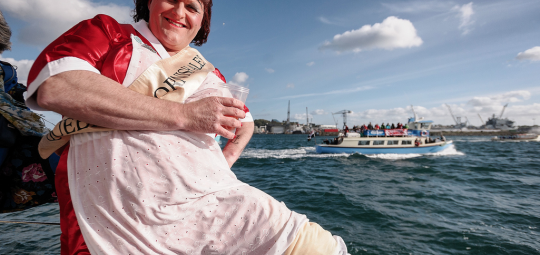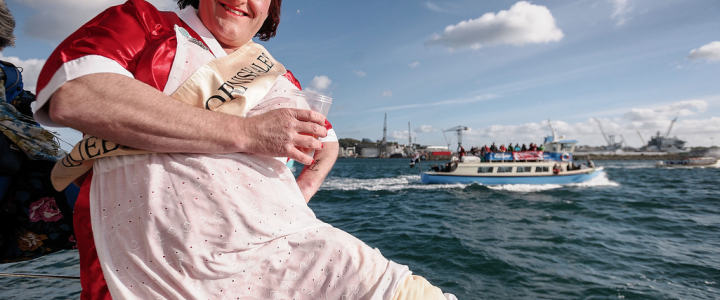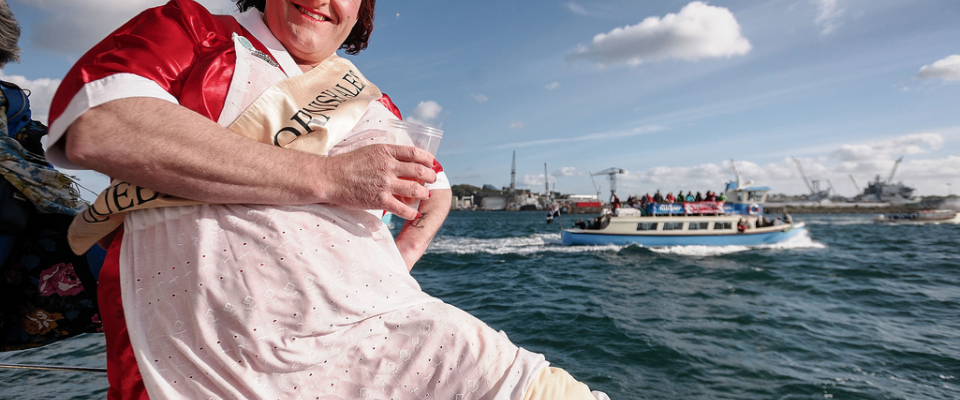 The Fal River Festival Opening Ceremony: The Beer Fleet
23 May 2014
Join the Beer Fleet as we sail down the Fal River to launch the 2014 Falmouth University Fal River Festival.
The sailing of the Beer Fleet is the traditional start of the Fal River Festival.

Crafts of all shapes and sizes join our fleet of classic ferries as we mark the ceremonial passage of the beer from Truro to Falmouth to mark the start of the Fal River Festival.
For invited guests, the celebrations begin at 3.30pm and the entire Beer Fleet flotilla then gathers at 5.30pm at the King Harry Ferry where our final guests board the ferries at Trelissick Pontoon with the 'festival ale' from Skinner's Brewery, one of the Festival's Day Sponsors.
On board the ferries will be complimentary Skinner's ale, soft drinks and pasties.
The first day of the Festival is sponsored by A&P Group and their tugs from Falmouth will join the flotilla as we sail down the river.
If you have your own boat or craft, we would love for you to join the Beer Fleet and escort the beer down the Fal River to Falmouth, landing at Custom House Quay.
The parade will move at 7-8 knots. and if your vessel could join us too then the more the merrier!


The grand entrance will be at approximately 6pm (ish). As the Beer Fleet enters Falmouth harbour, the A&P Tugs open their water cannons for a spectacular entrance.
The fleet lands at Custom House Quay at approximately 6pm. On berthing at Custom House Quay, guests are asked to make their way to Events Square, along with anyone else that would like to join the parade, where the party will begin with Truro School of Samba
Party time
Truro School of Samba will kick off at 6.30pm setting up for a perfect evening of music with Falmouth Soul Senstation, Splann and Falmouth University showcase evening.
The bar will be open until late so don't miss out on one of the top events in Falmouth's calendar. Come and join Skinner's Betty Stogs and dance the night away on Events Square.

We can't wait to see you and we promise you'll have a great time.