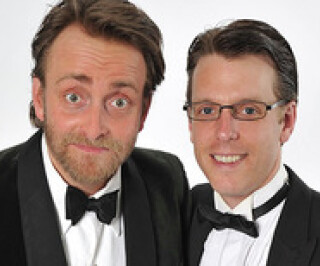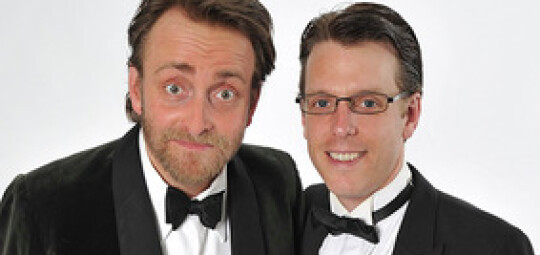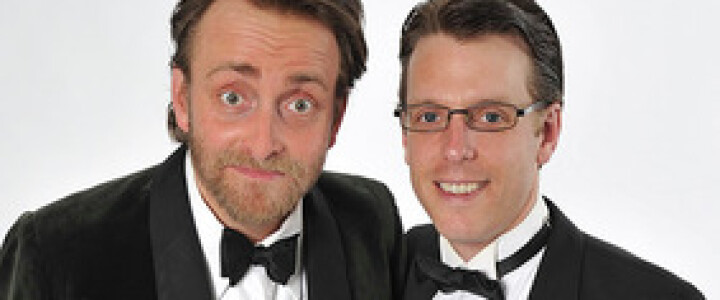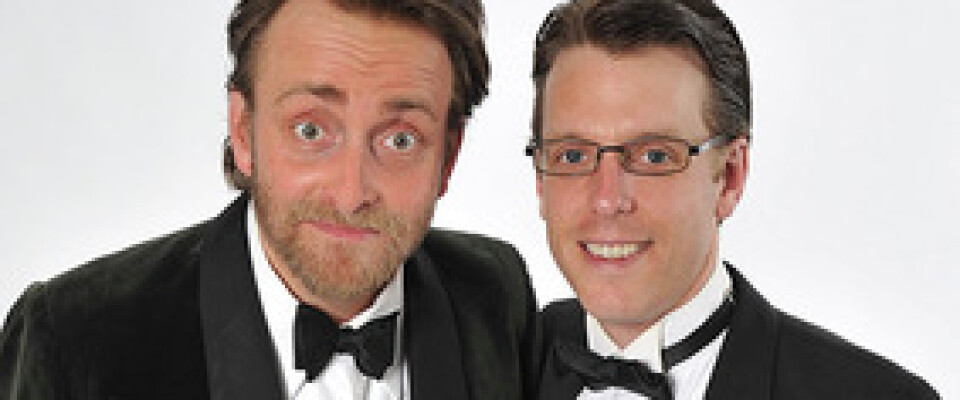 Flanders and Swann
1 October 2014
Flanders and Swann - At The Drop Of A Hippopotamus at Hall For Cornwall, Truro. Time 19:30. Time £23 - £27.
After three sell-out tours, Duncan Walsh Atkins, Tim Fitzhigham, the Hippo and the words and music of Flanders and Swann are back.
Fresh from headlining at the International Flanders and Swann Festival, playing on Donald Swann's piano and drinking from Michael Flanders' famous Madeira decanter they embark on this - the largest ever Flanders and Swann tour since Flanders and Swann toured.
Lifelong fans and the uninitiated alike have delighted in seeing the boys breathe new life into F&S's wonderful songs including: The Hippopotamus Song, The Gas Man Cometh, The Gnu Song, Omnibus (or A Transport of Delights), A Song of Patriotic Prejudice and Madeira M'Dear. Flanders and Swann's own brand of inoffensive, gentle but witty and often satirical humour has stood the test of time, remaining popular with all ages.
Tim Fitzhigham is a Perrier nominated and award winning comedian who has performed on BBC Radio 1, 2, 4 and 5, toured lots and appeared on television and in many films both in the UK and Europe. Duncan Walsh Atkins is a stalwart of BBC Radio 4, runs a busy London music studio, has released an album Taste the Rain and has also toured lots.
They have toured the UK together before in Noel Coward's Words and Music - a gala evening of satire, song and stiff upper lips.
'Such energy and relish...caught the period remarkably well ...well worth seeing' The Independent
Wednesday Oct 1 2014 - 19:30.
£23 - £27
Concession and groups rates available.