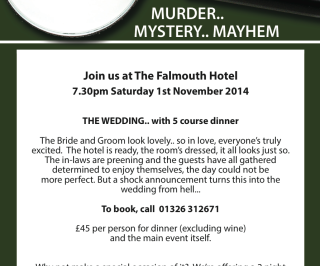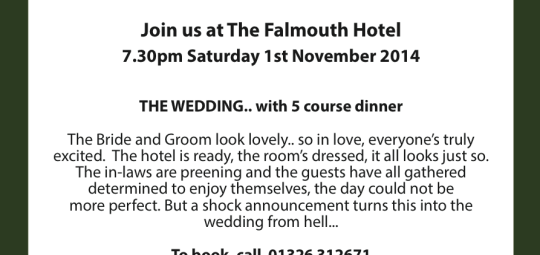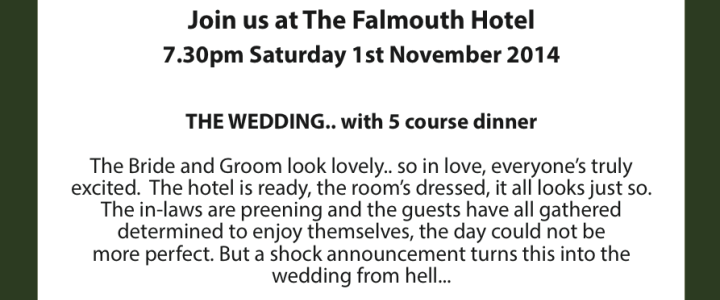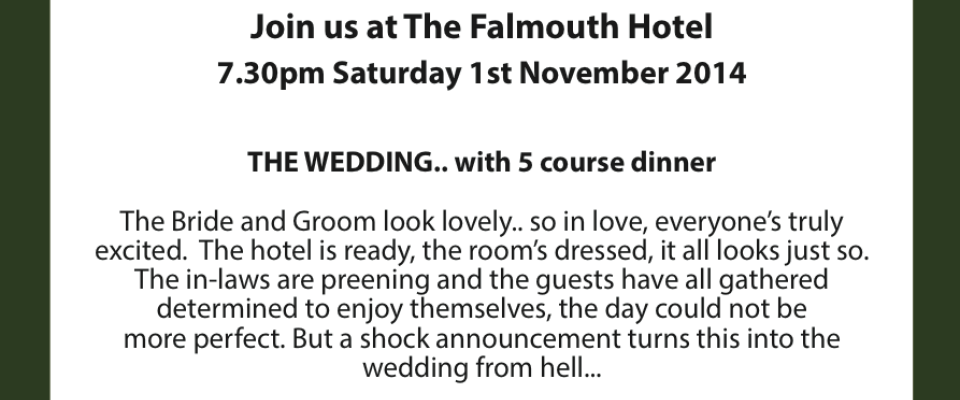 Murder.. Mystery.. Mayhem at The Falmouth Hotel
1 November 2014
Join the Falmouth Hotel for The Wedding - with a 5 course dinner. 7.30pm.
UPDATE: This event has been postponed until March 2015. The Bride and Groom look lovely.. so in love, everyone's truly excited.
The hotel is ready, the room's dressed, it all looks just so.
The in-laws are preening and the guests have all gathered determined to enjoy themselves, the day could not be more perfect. But a shock announcement turns this into the wedding from hell...
To book, call 01326 312671
£45 per person for dinner (excluding wine) and the main event itself.
Why not make a special occasion of it? We're offering a 2 night break to include the murder mystery evening with 20% off the 2nd night's stay.
Call for more details 0800 005 2244