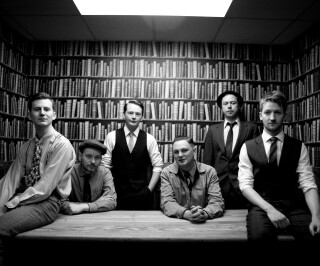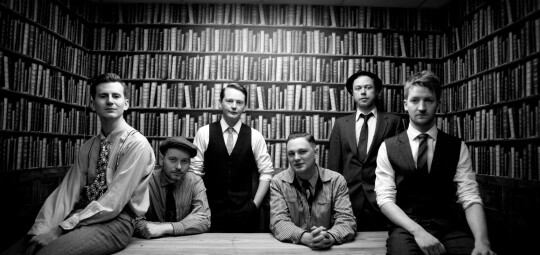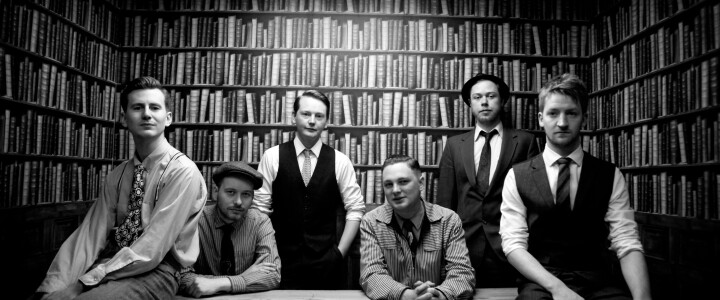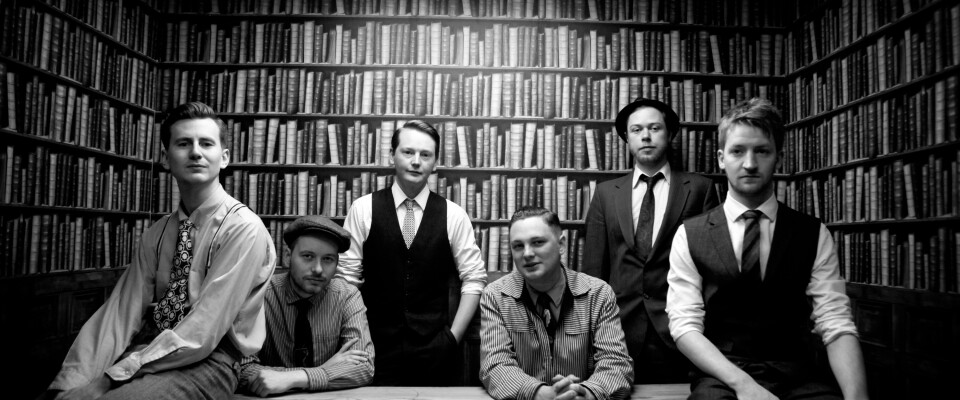 Rob Heron & The Tea Pad Orchestra
1 November 2014
Rob Heron & The Tea Pad Orchestra at Miss Peapod's in Penryn.
Contemporary - Western Swing - Gypsy Jazz - Cajun - Hokum Blues - Ragtime
After a very successful run of month long tours in 2013 and Feb/March 2014 the band have been gaining support from the public and promoters alike playing to ever increasing audiences in an array of venues and festivals to include the Isle of Wight Festival, Purbeck Folk Festival, Bestival, Boomtown, Broadstairs Folk, Larmar Tree, Edinburgh Jazz Festival, Stockton Weekender, Northern Roots Festival, Hull Folk Festival, Folk On the Quay and many other music venues across the UK & Ireland.
The band have picked up a good following after supporting Pokey LaFarge on tour in 2011, 2012 and 2013 they also have professional UK based PR to help promote their tours through mainstream radio and press, with an abundance of live radio appearances and air play on nationwide radio shows to include Clive Andersons BBC4 Loose Ends show.
Hailing from Newcastle upon Tyne, Rob Heron & The Tea Pad Orchestra are on a fast track to becoming a regular name on the UK's growing Americana and folk scenes.
The six piece band (featuring guitars, mandolin, harmonica, accordion, double bass and drums) play an eclectic mix of Western Swing, Gypsy Jazz, Hokum Blues, Ragtime, Cajun and Country Roots and folk all mixed together with a 21st century twist and a belly of laughter which witty front man Rob Heron effortlessly manages with his between songs chit chat and interactions.
With sets that includes original songs from their two albums and some old blues & Jazz gems, their infectious sound will have you singing and whistling along and feet of all ages will be tapping within seconds!
In addition to Rob Heron (vocals, guitar), the white hot six piece comprises of: Ben Fitzgerald (guitar,vocals), Tom Cronin (mandolin, harmonica, vocals), Colin Nicholson (accordion, vocals), Rob Blazey (double bass, vocals) and Paul Archibald (drums, kitchens utensils, piano), with the majority of the band meeting while studying Folk & Traditional Music at Newcastle University.
Tickets: £7 adv / £8 door