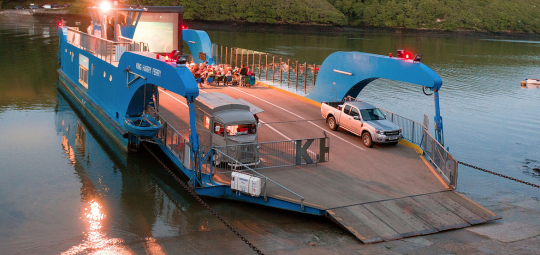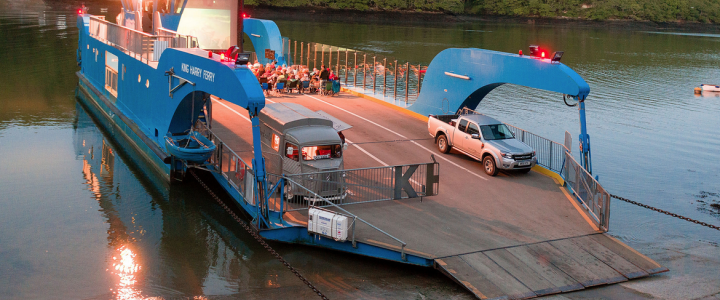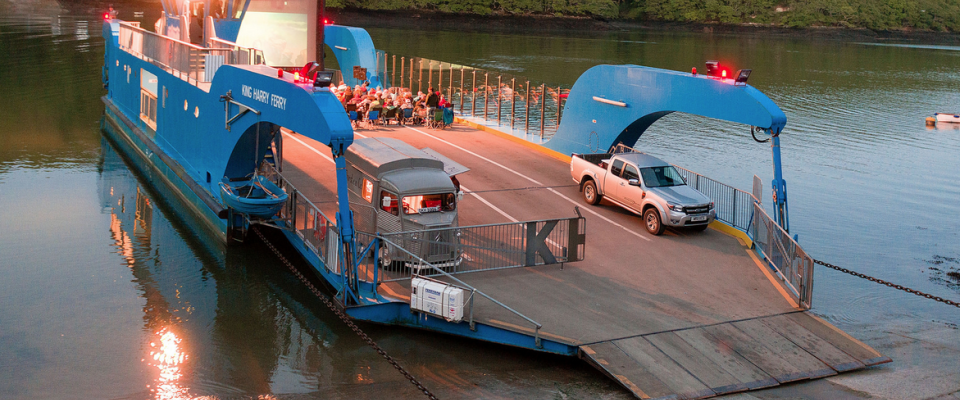 Film on the Ferry: Mamma Mia
26 May 2015
The King Harry Ferry is transformed into a floating cinema and brings you: Mamma Mia. Tickets £9/£7.
Brought to you by The King Harry Ferry and Skylight Cinema, this is your chance to enjoy classic films on a truly unique stage.
Come and enjoy the event with light refreshments on board from the Thirstea Company as we float the ferry out to the middle of the river for the film to begin.
Set on a colorful Greek island, the plot serves as a background for a wealth of ABBA songs.
A young woman about to be married discovers that any one of three men could be her father. She invites all three to the wedding without telling her mother, Donna, who was once the lead singer of Donna and the Dynamos. In the meantime, Donna has invited her backup singers, Rosie and Tanya. More info...
Tickets
£9 Adult / £7 Child (16 and under)
Buy online, limited tickets availble on the night, prebooking advised.
Parking is available at Trelissick Garden with foot access down the road to the ferry. The ferry will depart the Philleigh side at 9.30pm and the Feock side at 9.40pm, so please be ready to board at these times. Our screenings will go ahead whatever the weather* so you will need to wrap up warm and bring your own seat!
*Gale force winds are the only factor that might stop this event going ahead.