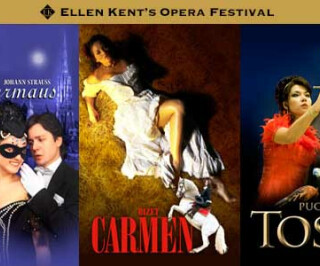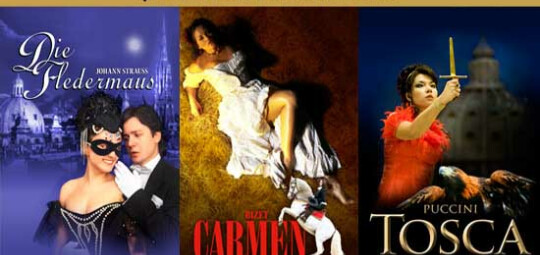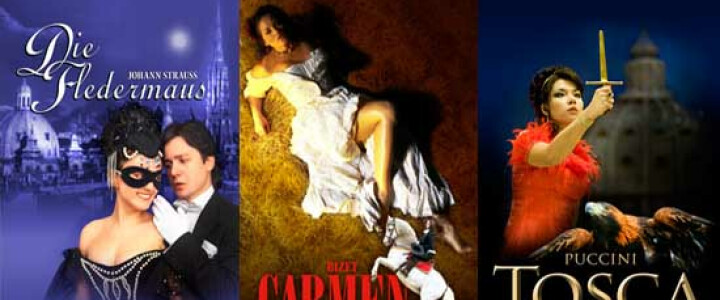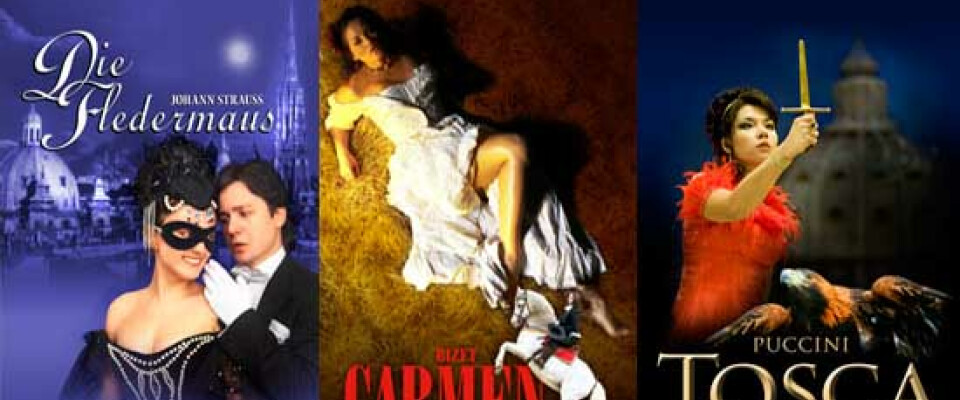 Ellen Kent at the Hall For Cornwall
12 November - 14 November 2015
Opera & Ballet International proudly presents an Ellen Kent production with international soloists, highly praised chorus and full orchestra.
Johann Strauss' Die Fledermaus Thu 12 Nov
Ellen Kent's critically acclaimed Die Fledermaus returns after its world premiere in 2006. Strauss's light-hearted opera set in late 19th century Vienna combines a cast of colourful characters with some of opera's most popular musical moments in a story of love, laughter and sweet revenge. Based on the Herbert von Karajan's famous version, with snatches of spoken dialogue.
Puccini's Tosca Fri 13 Nov
An explosion of love and treachery. This traditional production is a heady mixture of true love, torture and treachery, with two of the best roles for tenor and soprano, plus a truly blood curdling villain. Set against the beautiful backdrop of Rome, with spectacular costumes, and featuring a choir, this most popular of operas is sure to delight with its tender, moving arias Vissi d'arte and E Lucevan le Stelle.
'The solos are simply stunning' Edinburgh Evening News
Carmen Bizet Sat 14 Nov
The hottest ticket in town! One of the most famous and seductive operas of all time, Bizet's irresistibly emotional Carmen guarantees an evening of passion and romance. This dazzling production features Bizet's unforgettable melodies including the best known baritone aria of all, The Toreador's Song. Carmen also includes a replica of Seville's main square with fountains, flowers and orange trees.
'Impassioned and sultry' The Observer