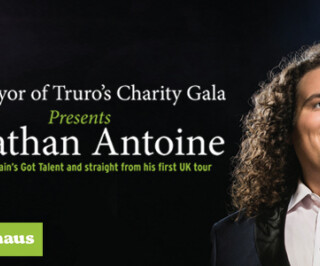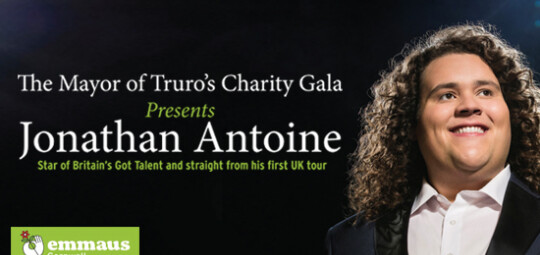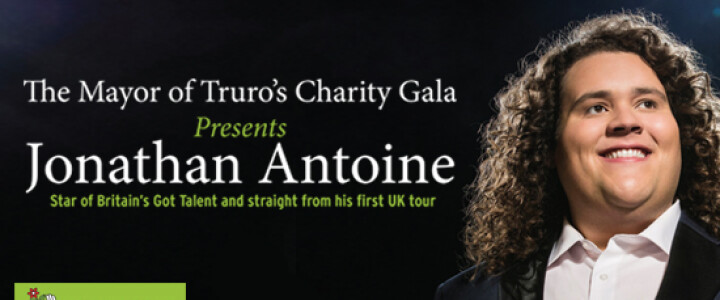 The Mayor of Truro's Charity Gala
16 January 2016
Starring Jonathan Antoine (Britain's Got Talent). Hall for Cornwall, Truro. Time: 7.30pm.
A wonderful evening of music, starring Jonathan Antoine (Britain's Got Talent), compered by BBC Radio Cornwall's Daphne Skinnard.
Supporting Jonathan is a wealth of local talent providing an evening of superb music, including The Culdrose Military Wives Choir, a group of women attached to RNAS Culdrose in Helston who came together to form a choir and who have performed at some of Cornwall's most prolific events.
Karen and Bromley Hurn are delighted to be joining Jonathan. Karen has sung for 40 years raising over £60,000 for local charities. Twice performing as a guest in Australia at their bi-annual Cornish Festival, she is proud of her local roots. Joining her is daughter Bromley who fronts vocals with the Truro School Senior Jazz Band.
The wonderful sound of brass will be provided by Roche Brass Band. Since forming in 2012 the band currently holds the titles of West of England 1st Section Regional Champions 2015.
With an eclectic range of music, Amici Voci (Friends Voices) was formed by Lesley Rogers and Shirley Tyack, the choir have performed to a wide range of organisations and have raised over £5,000 for charity since its formation.
The evening concludes with a rousing 'Last Night of The Proms' led by Jonathan for a truly climatic end to a wonderful evening of music.
Proceeds from the evening, will be donated to Emmaus Cornwall, a charity supported by Terry Waite, dedicated to providing a home and meaningful work for those in need.