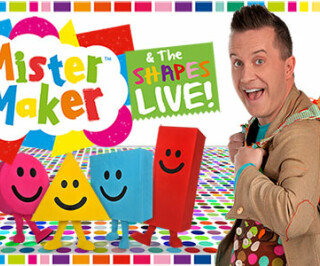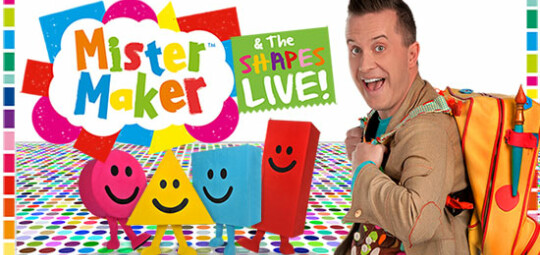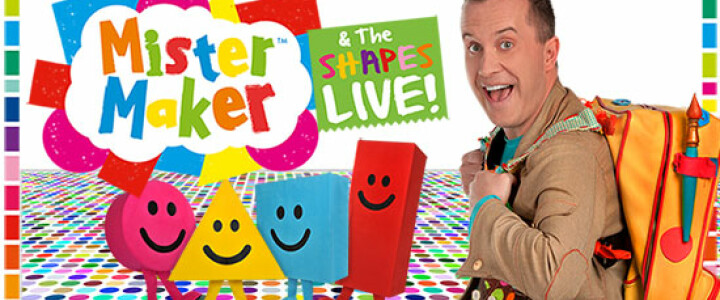 Mister Maker and The Shapes Live!
13 February - 14 February 2016
Mister Maker and The Shapes Live at the Hall for Cornwall, Truro.
Come and join your ultimate arts and craft hero Mister Maker, for his first ever live theatre tour!
Packed full of arty adventures there'll be a big 'make' to take part in, super songs to join in with, a fabulous supporting cast, and not forgetting, The Shapes! Yes, you'll be able to share the fun with Mister Maker's colourful all-dancing friends Circle, Square, Rectangle and Triangle too!
Mister Maker and The Shapes will also be joined by a team of all-singing, all-dancing friends! This talented cast will really make our interactive arty adventure fun for all the family!
Mini Makers, get ready to make some amazing arty creations and book your tickets today!
"This is our first ever Mister Maker theatre tour and I am so excited! We'll be singing, dancing and making some amazing arty creations. I can't wait to share the fun with all my Mini Makers across the UK, so join me, Circle, Triangle, Square and Rectangle for a real arty adventure........and get ready to make some noise!" Mister Maker