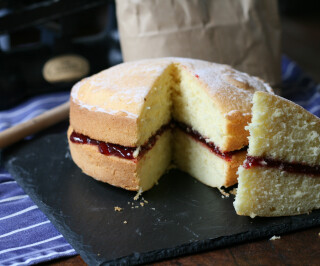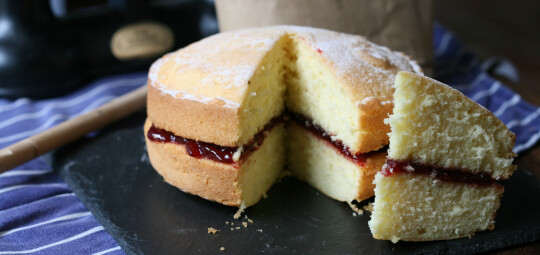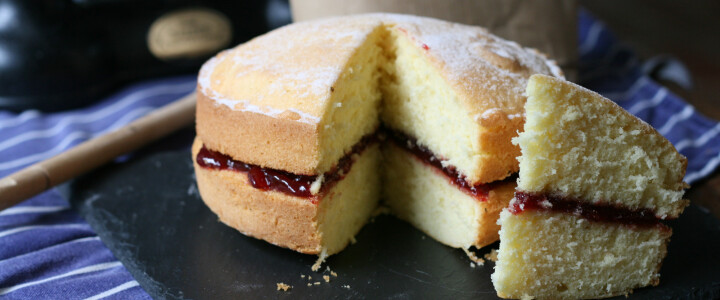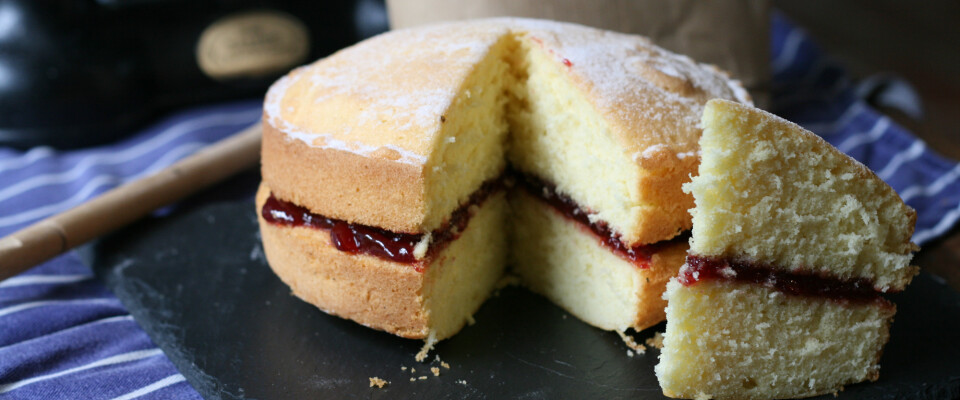 Classic Cakes at Philleigh Way Cookery School
20 April - 5 November 2016
On this one day cake baking course you'll learn how to make all the classic cakes from the notoriously tricky Victoria sandwich to the tea time fruit cake.
Duration: 10:00-16:00
Course overview
With baking enjoying a resurgence in popularity this course gives students a sound grounding in a wide range of caking making skills.
However, no prior cake baking experience is necessary. At the end of the day, you will have a large selection of homemade treats to take home to wow your family and friends who will no doubt be very pleased to see you!!
COURSE DETAILS
Welcome: Meet your tutor Christine Hawker, see for yourself the Philleigh Way farmhouse cookery school and garden. Enjoy a morning tea or coffee and tasty Philleigh Way treat.
Demo One: Victoria Sandwich
Practical Session One: You will get hands on straight away learning how to make one of the most popular teatime favourites, the Victoria sandwich which can be for many people the most difficult to perfect
Demo Two: Carrot Cake
Practical Session Two: A firm family favourite, carrot cake is very versatile and can be baked as a traditional cake or traybake. Students will be making a traybake carrot cake which will be decorated later in the day
BREAK
Demo Three: Chocolate Cake
Practical Session Three: Who doesn't love a slice of chocolate cake. Students bake their own chocolate cakes which will be assembled and decorated later in the day
Demo Four: Victoria Sandwich filling
Practical Session Four: Students fill their Victoria sandwich with jam and assemble
Demo Five: Fruit Cake
Practical Session Five: Students learn how to make a perfect farmhouse fruit cake
Demo Six: Decorating carrot cake and chocolate cake
Practical Session Six: Students decorate their carrot cake using traditional cream cheese frosting and homemade moulded carrot decorations before icing and decorating their chocolate cake
Lunch: Whilst the fruit cakes are baking, students will enjoy a delicious Philleigh Way lunch around our kitchen table accompanied by a glass of wine
Close: Have a chat with fellow course attendees and members of the Philleigh Way team. This is a guide to the days activities and is by no means set in stone and will vary depending on the season as well as the group's interest.
Location: The cookery courses are run from Philleigh Way Cookery School, Cornwall. Full address details of Philleigh Way will be provided once you have booked.
Wine/drink: We are a licensed venue. We have a wide selection of the fine local wines and brews.
Age: We would advise that this course is only really suitable for 12 years of age and upwards. Under 16s must be accompanied by an adult.