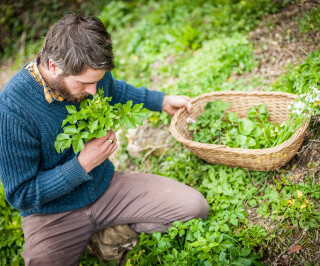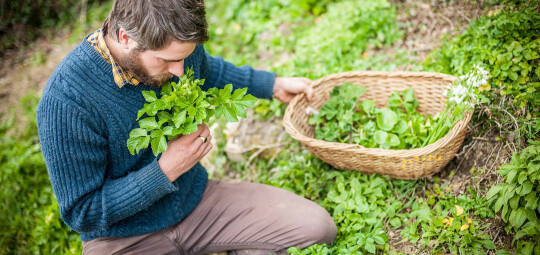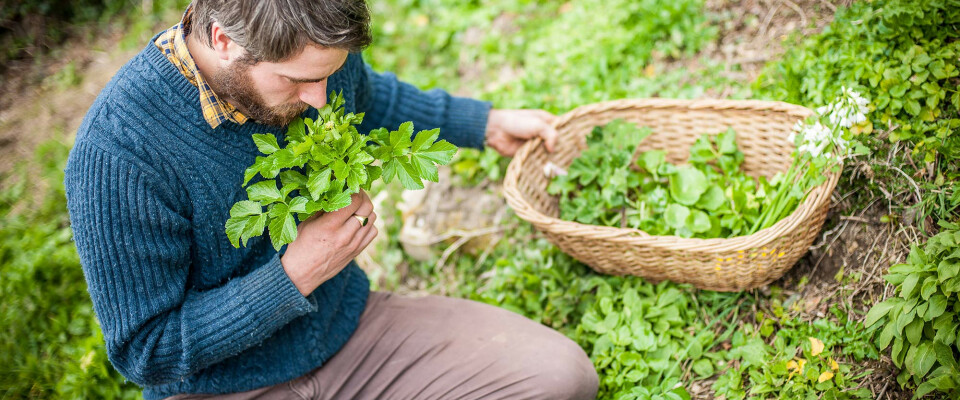 Forage with 7th Rise and Philleigh Way Cookery School
6 September 2016
Foraging Courses, Cornwall - run here at Court Farm in Philleigh.
Duration: 10:00-14:30
We have a mixture of open pasture, ancient oak woodland and river estuary making it the perfect location to forage for edible plants and wild food.
The course is fun and informative and run by the hugely knowledgeable wild food experts from 7th Rise which is owned and run by Thom Hunt of River Cottage's Three Hungry Boys. After the foraging session you will be welcomed back to the cookery school kitchen to dine on a three course menu inspired by wild and foraged food. Our head chef George Pascoe will also be on hand to discuss cookery tips and do a couple of wild food demonstrations.
Course Overview
10.00-10:30 Welcome talk, orientation and safety briefing
During this session we will cover the aim of the course, toilet facilities, course area and safety briefing.
10.30-13.00 Foraging around Court Farm
Located in an ideal environment for a foraging course in Cornwall, the group will be taken on a foraging excursion around Court Farm, where you will explore many different environments - including hedgerow, pasture, woodland and tidal estuary. You will learn about the whole wild food larder dealing with herbs, roots, shoots, berries, flowers, nuts and fungus. At the end of the foraging course, you should be able to easily identify a minimum of ten edible plants that you will be able to forage in your own time.
The morning session will broken up with an outdoor wild food cookery demonstration in our oak woodland along the banks of the Fal.
13.00-14.30 Lunch and demonstration
You will then be welcomed into our cookery school kitchen to dine around our big table and enjoy a three course lunch inspired by wild and foraged food. You will also see our head chef George Pascoe carrying out a couple of wild food cooking demonstrations so that you can recreate some of the wild food dishes in your own home to impress your friends and family.
14.30 Close
This is a guide to the day's activities and our foraging courses in Cornwall vary depending on what we find, the weather, and the groups interests. The course will be run by Thom Hunt or one of the many knowledgeable instructors from the 7th Rise.
Location: This foraging course is run from Philleigh Way, Cornwall. Full address details of Philleigh Way will be provided once you have booked one of our foraging courses.
Age: We would advise that this course is only really suitable for 12 years of age and upwards. Under 16s must be accompanied by an adult and there should be at least one adult to every child under the age of 16.
If wild food Cornwall is something of interest to you, then this foraging course shouldn't be missed. Book online today or contact us for further information.