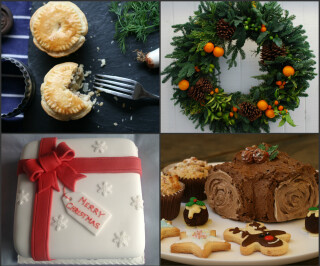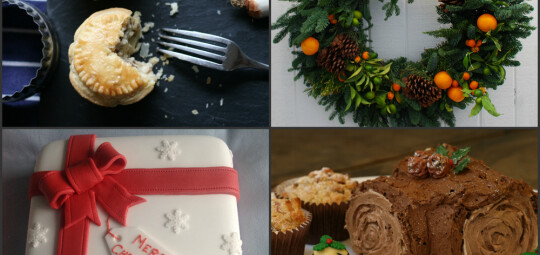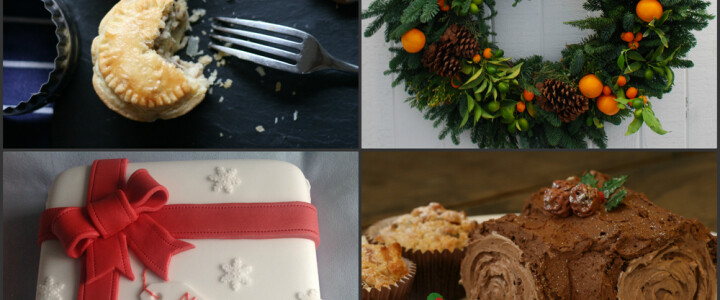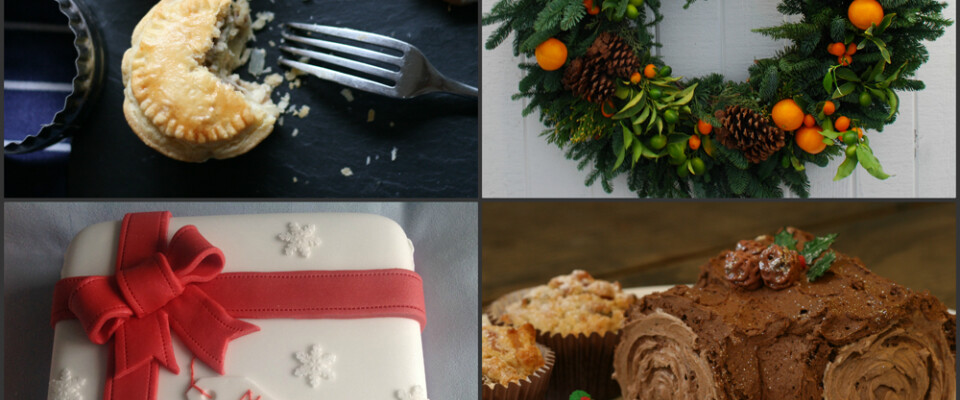 Christmas Cookery at Philleigh Way Cookery School
3 December 2016
Get in the festive spirit on this one day Christmas Cookery Course at Philleigh Way Cookery School on the Roseland Peninsula.
Duration: 10:00-16:00
Course overview
Host the perfect Christmas this year by wowing your family and friends with a variety of delicious festive delicacies.
On this hands on course students will learn how to make a classic festive German Stollen or Italian Panettone, a selection of delicious seasonal party canapés, tips and tricks to jazz up your roast Turkey or Goose, ideas for using up that leftover Turkey and a few warming wintery cocktails to wow your party guests.
Course details
Welcome: Meet your host and tutor, see for yourself the Philleigh Way farmhouse cookery school and garden. Enjoy a morning tea or coffee and a homemade mince pie.
Demo one: George will demonstrate a classic festive Stollen and if there is time an Italian Panettone.
Practical session one: Students have a go at making Stollen.
Demo two: Student watch George demonstrate and then sample a selection of simple but delicious festive canapes to serve to family and friends on Christmas day morning.
Break
Demo three: The boxing day left overs. George will demonstrate some creative boxing day dishes to use up all the usual Christmas day leftovers including Turkey and Sweet Leak pie and Massaman Turkey curry.
Practical session two: The students have a go at making their own Turkey pie's to take home.
Lunch: The students enjoy a delicious Philleigh Way lunch with a glass or two of wine.
Demo three: With the party season in full swing student's will enjoy a festive cocktail demonstration and learn a few new drinks to impress family and friends at Christmas parties.
Practical session three Have a go at making a few Christmas cocktails and as it's Christmas why not sample a couple at the same time!
Demo four: Pimp your Turkey or Goose, let boiled vegetables and sage and onion stuffing be a thing of the past. George will demonstrate a few simple but highly effective ways to glam up your Christmas bird.
Close: Have a chat with fellow course attendees and members of the Philleigh Way team, before heading home to show off your creations. This is a guide to the days activities and is by no means set in stone and will vary depending on the season as well as the group's interest.
Location: This Christmas cookery course is run from Philleigh Way, Cornwall. Full address details of Philleigh Way will be provided once you have booked.
Wine/drink: We are a licensed venue. We have a wide selection of the fine local wines and brews.
Age: We would advise that this course is only really suitable for 12 years of age and upwards. Under 16s must be accompanied by an adult.