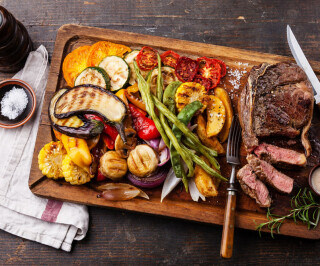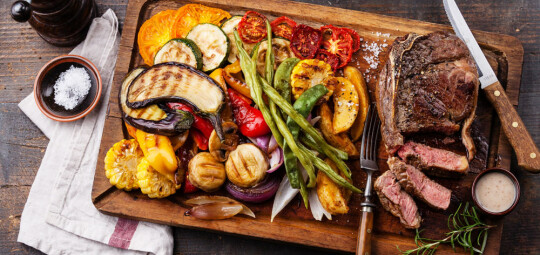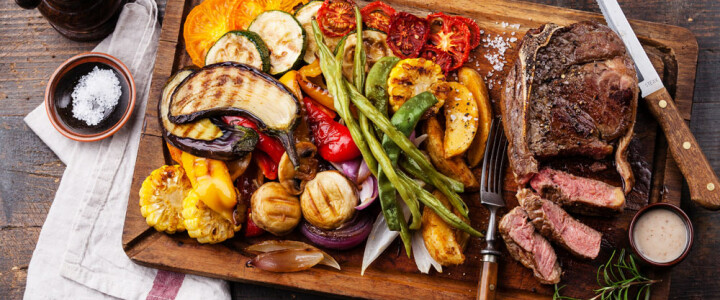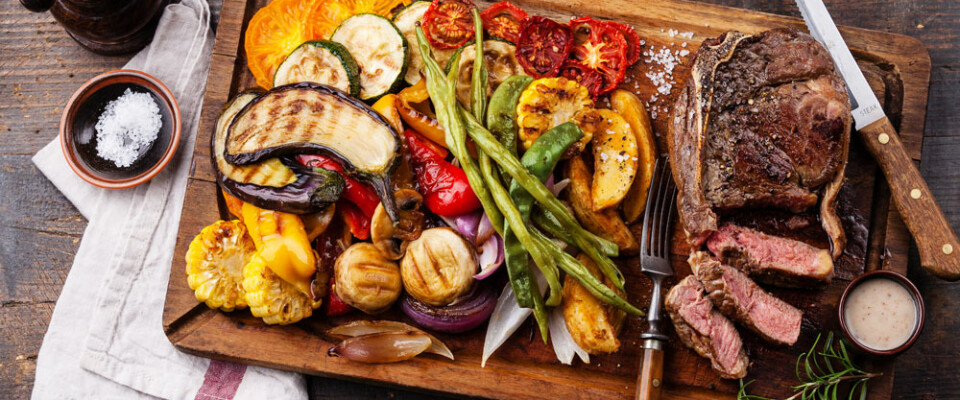 'Best' - Woodfired Sessions at Philleigh Way
15 September 2016, 20 September 2016, 26 August 2016, 25 August 2016, 12 August 2016, 11 August 2016, 26 July 2016, 16 June 2016 & 13 May 2016
Our 'Best' evenings are an authentic Argentinian Asado with huge amounts of Cornish beef cooking long and slow on our very own Argentine Parrilla or wood grill.
The meat is all cooked over English oak sourced from our own sustainable woodland.
Time: 7pm

Within the ticket price guests can expect seasonal canapes to enjoy around the fire pit, diners will then be seated and served all of the following dishes:
Sharing burnt tomatoes with basil, chilli oil and parmesan, caramelised chicory with lemon oil and celery leaf, beef Empanadas (little Argentinian pasties), grilled polenta with chilli and coriander, grilled morcilla (Argentinian black pudding).
Asado Beef super succulent and smokey slow cooked beef short ribs, marinated skirt steaks and thick slices of tender brisket.
Sides, Salads and Salsa smashed beets, goats cheese and garlic, charred carrots with rocket and feta, grilled Cornish asparagus, chimichurri, salsa criolla and tomato and chilli salsa.
Dessert mango posset with peanut brittle and pistachio crumb.
Fresh bread will be served from our new wood oven. Occasionally we may have to change a dish or two subject to the availability of local produce.
Important information:
The dining area is located in front of the cookery school where you will be seated on our beautiful redwood tables. The evenings start at 7pm with food served promptly at 7:30pm. The atmosphere is informal and relaxed so wear whatever you fancy but please come dressed appropriately for the weather conditions. Cover is provided in case of rain but this is an outdoor event so please do come suitably dressed.
We are a fully licensed premises, on the night there will be a variety of wines available to purchase as well as bottled Cornish beer, lager, Cornish cider and soft drinks. We will take payment on the night for drinks by cash or card. PLEASE NOTE: You are not permitted to bring your own alcoholic drinks to our dining events.
When booking, please mention in the notes section, if you would like to be seated within a larger group not included in your booking. Once we have received all of the bookings, we will create a table plan for the evening. Please note, we will not be able to make changes to the seating plan on the night.
We require specific details of the dietary requirements (including details of any vegetarians/vegans) and allergies of all attendees at the time of reservation. Some events may not be suitable for all dietary requirements and/or allergies and we would therefore advise you to discuss this with us in detail at the time of booking.
Children: A ticket must be purchased for all children aged thirteen and over. You may purchase a ticket for children aged under thirteen or, they may attend without a ticket and share their parents food. Due to seating constraints please let us know how many children without tickets will be in your group when booking.
Our Woodfired Sessions are advance ticket purchase only events. Tickets are limited and are likely to sell out fast so please book early to avoid disappointment. Much like other ticketed events, our Woodfired Session tickets are non-refundable. Ticket prices include all of your food for the evening. Date changes are subject to availability and are at our discretion.
Cancellation - Our Woodfired Sessions are held outdoors, in the event of extreme weather we may have to cancel an evening. If we have to do so we will notify you by email on the morning of the event. If you are on holiday, please ensure you are able to check your emails on the morning of the event. A full ticket refund will be given if we cancel an event.
Parking: Parking is available in the field opposite the Philleigh Way Cookery School swing sign in the village. This will be signposted. Please note, there is no parking outside the Cookery School or in the farmyard. PLEASE NOTE: There is no overnight parking allowed in the field. Please move your car into the village if you need to leave it overnight.