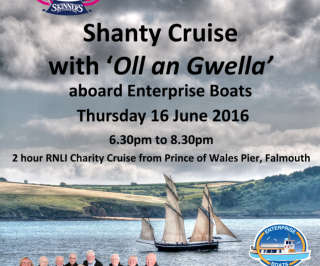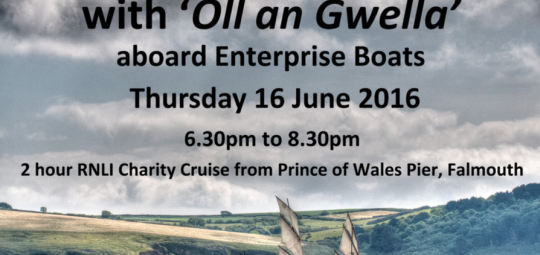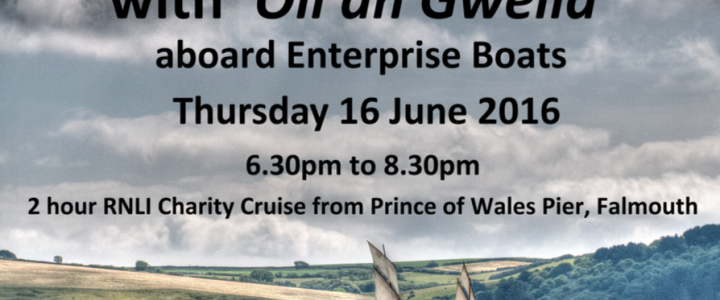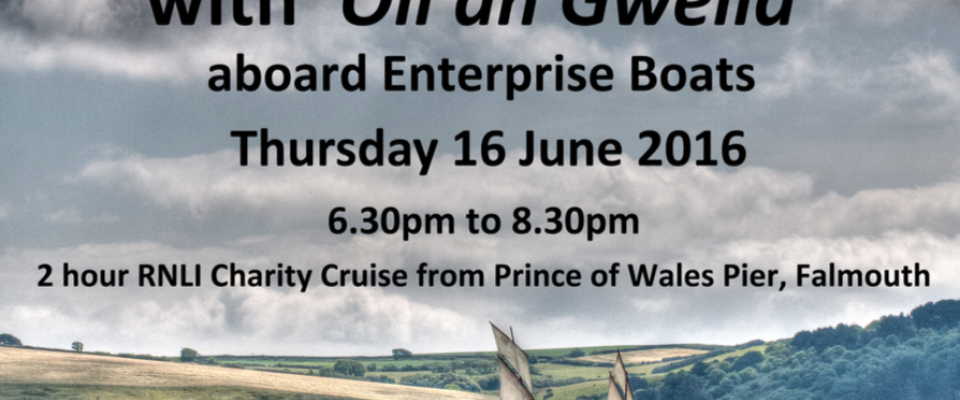 Shanty Cruise with 'Oll an Gwella'
16 June 2016
Enjoy a cruise aboard Enterprise Boats listening to the sounds of Oll an Gwella. Raising money for the RNLI. Departs 6.30pm.
Shanty Cruise with 'Oll an Gwella' aboard Enterprise Boats.
Enjoy a 2 hour charity cruise from Prince of Wales Pier, Falmouth with music from Oll an Gwella.
Please note: This cruise is sold out.

Oll an Gwella, which means "All the best" in Cornish are a group of like minded men who started up a four part harmony group to sing while their choir, (Newquay Male Voice Choir) took a rest during the month of August and to sing at other times of the year when a full choir was not needed.
The objective of OLL AN GWELLA is to raise funds for the host choir, to support charitable ventures and to keep people smiling and enjoying the power of song.
The cruise departs Prince of Wales Pier at 6.30pm and returns at 8.30pm.
SOLD OUT - £12.50
Bring your own refreshments.
This event is raising money for the RNLI.