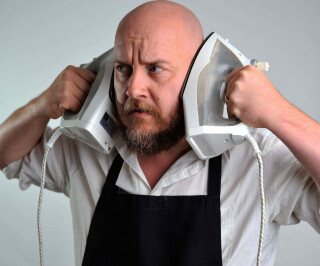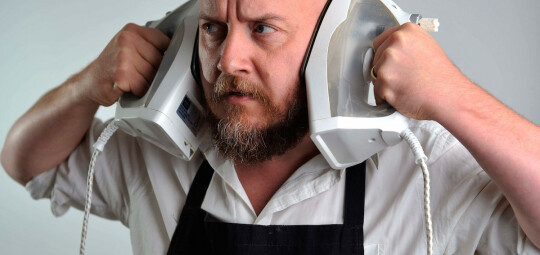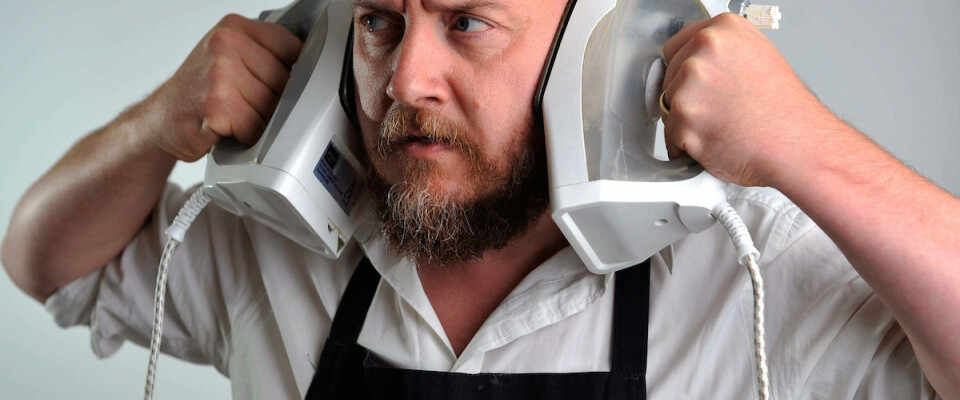 George Egg – Anarchist Cook
3 June 2016
One man....one show...three courses at The Poly, Falmouth. Time: 8pm.
If you like food and cooking then you'll like this. A cocktail of stand-up comedy, striking innovation and extreme multi-tasking.
George Egg spends a lot of time staying in hotels and some years ago, unimpressed with room service, he took matters into his own hands.
Whilst performing a mind-bendingly original show of comedy-cum-illustrated-lecture George prepares a three-course meal on the equipment hotels unwittingly provide (iron, kettle, trouser press...), and if you want to, you can taste it at the end.
TOTAL SELL OUT – Edinburgh Fringe 2015
TOTAL SELL OUT – Brighton Fringe 2014 & 2015
"a genius... he is the friendly face of anarchy, the anarchic face of food and the foodie face of comedy" SCOTLAND ON SUNDAY
"It's an hilarious show, with surprisingly good food.
" THE TIMES
"It is refreshing to encounter a performer who really is unique.
" THE TELEGRAPH
My find of the Fringe. THE INDEPENDENT
"George's show Anarchist Cook is absolutely glorious
" THE SCOTSMAN
Website: www.anarchistcook.info
Tickets: £12.00 + £1 Poly Fund