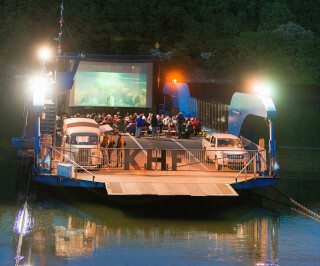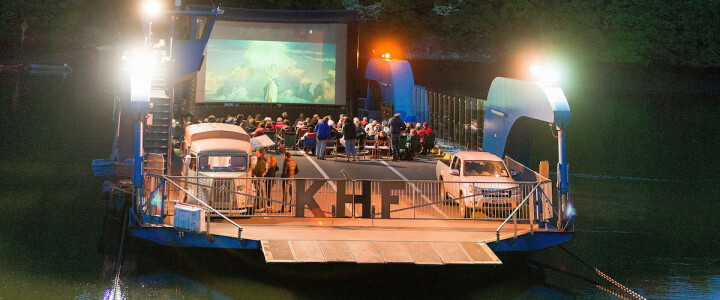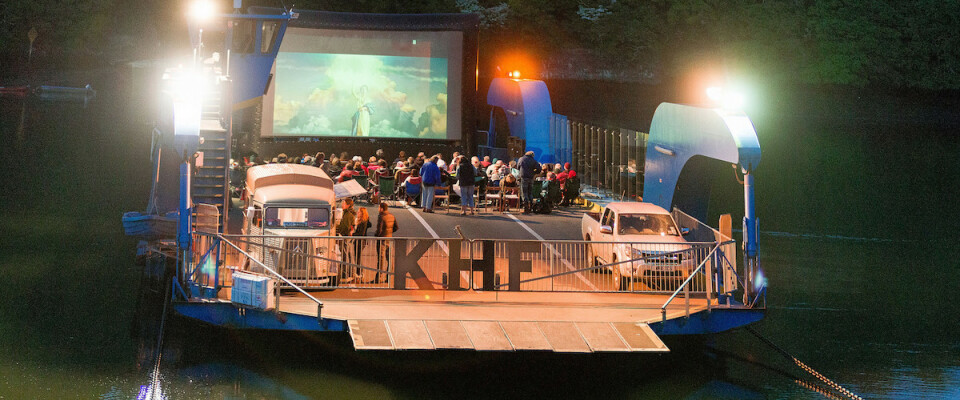 Film on the Ferry: Pirates of the Caribbean (12)
2 June 2016
The King Harry Ferry is transformed into a floating cinema and brings you: Pirates of the Caribbean: The Curse of the Black Pearl (2003) 12. Tickets £9/£7.
Brought to you by The King Harry Ferry and Skylight Cinema, this is your chance to enjoy classic films on a truly unique stage.
Come and enjoy the event with light refreshments on board from the Thirstea Company as we float the ferry out to the middle of the river for the film to begin.
Pirates of the Caribbean (12)

This swash-buckling tale follows the quest of Captain Jack Sparrow, a savvy pirate, and Will Turner, a resourceful blacksmith, as they search for Elizabeth Swann. Elizabeth, the daughter of the governor and the love of Will's life, has been kidnapped by the feared Captain Barbossa. Little do they know, but the fierce and clever Barbossa has been cursed. He, along with his large crew, are under an ancient curse, doomed for eternity to neither live, nor die. That is, unless a blood sacrifice is made.
Tickets
£9 Adult / £7 Child (16 and under)
Buy online, limited tickets availble on the night, prebooking advised.
Parking is available at Trelissick Garden with foot access down the road to the ferry. The ferry will depart the Philleigh side at 9.30pm and the Feock side at 9.40pm, so please be ready to board at these times. Our screenings will go ahead whatever the weather* so you will need to wrap up warm and bring your own seat!
*Gale force winds are the only factor that might stop this event going ahead.