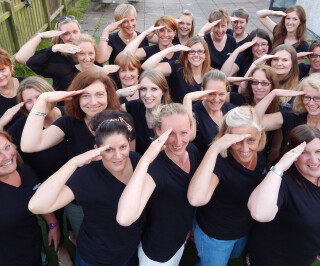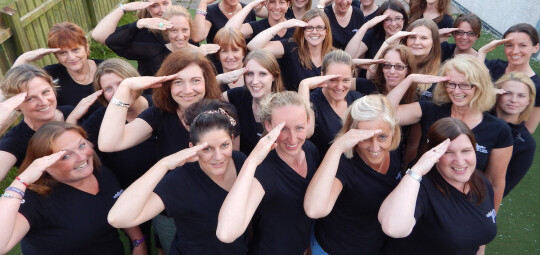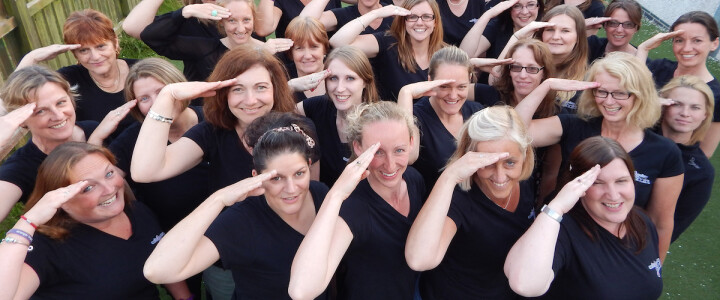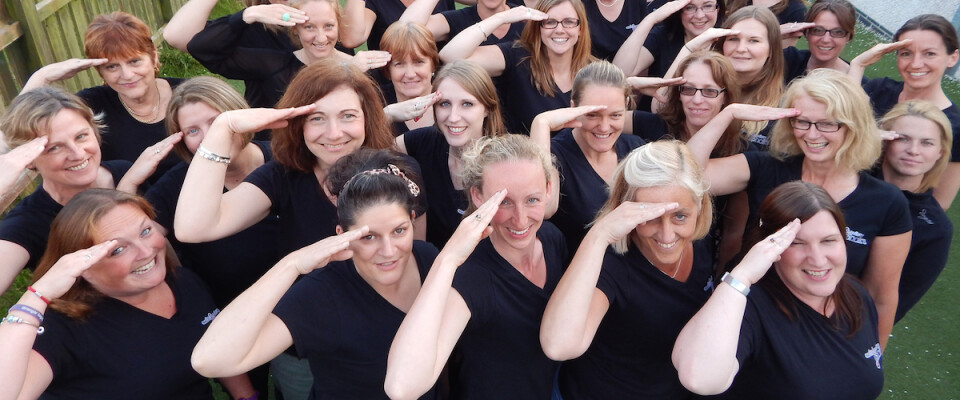 Culdrose Military Wives Choir aboard the King Harry Ferry
1 June 2016
Culdrose Military Wives Choir aboard the King Harry Ferry in a ferry special concert.
Military Wives Choirs provide a head-start for women in the military community to make new friends, connect with local communities and learn new skills in a fun and supportive environment.
So come and enjoy their fantastic music on Wednesday 1st June.
8.30pm start, Doors open from 8.15pm.
FREE parking available at Trelissick
FREE of charge, donations to Cornwall Air Ambulance
The Thirstea Company will be on hand to provide a stunning array of refreshments on the night.
Please wrap up warm and bring your own seats!
Culdrose Military Wives Choir
The Culdrose Military Wives Choir is Cornwall's only branch and one of the longest standing in the international network that now comprises 75 choirs, in the UK and at bases abroad.
In May 2012, a group of women attached to RNAS Culdrose in Helston came together to form a choir, inspired by Gareth Malone's success on TV series 'The Choir' at military bases in Devon. The choir has since doubled in size, and has performed at some of Cornwall's most prolific events including Armed Forces Day, the Emergency Services Ball at Pendennis Castle, and concerts to a sell-out audiences at the Hall for Cornwall.
From the humble beginnings of a choir that had little musical experience, the choir has become a tight team that now creates beautiful musical performances covering repertoire from John Rutter to 'M People'. The ladies are invited to perform at venues the length and breadth of Cornwall, and they have great fun doing so.
Early in their formation, the choir joined with 23 others in the network to record the album 'Stronger Together', which reached no.5 in the UK chart. The title track has become the choir's anthem, telling of the support network that the group provides in challenging times.
The Military Wives Choir principle is to bring together groups of women that help one another through the bad times, celebrate the good times and sing their way through it together.
Today the choir includes wives and partners of serving personnel based at RNAS Culdrose and some that are ship-based out of Plymouth and Portsmouth. Their members have come from all three services at one time or another, though the vast majority is from the Royal Navy. They also boast members that are themselves in service or have previously served, along with veterans' spouses and civilians working in the military community.
The one downside to this wonderful phenomenon is that the choir must often bid farewell to members when the family is redrafted. It is of great reassurance to the spouse that there will be another friendly choir awaiting them at their next base, and equally a very warm welcome awaits new joiners to Culdrose.
Paul Triggs joined the choir as Musical Director in February 2015. Having been involved in choral singing for more than forty years, and with long tenures directing Treverva Male Choir, City of Truro Male Choir and Penzance Orpheus Ladies Choir, Paul is widely regarded on the Cornish choral scene as one of the county's leading talents and his experience is of great value to the choir's members who are, for the most part, complete novices. To say he has his work cut out is an understatement!