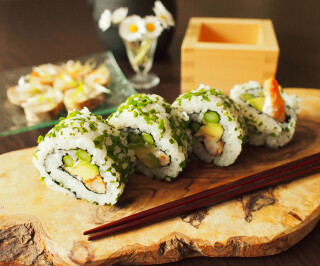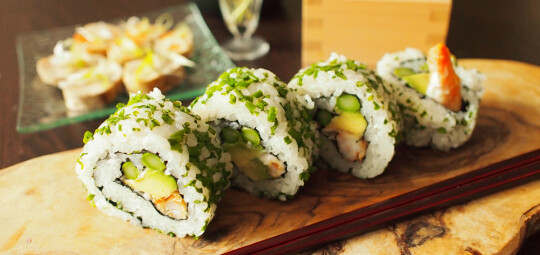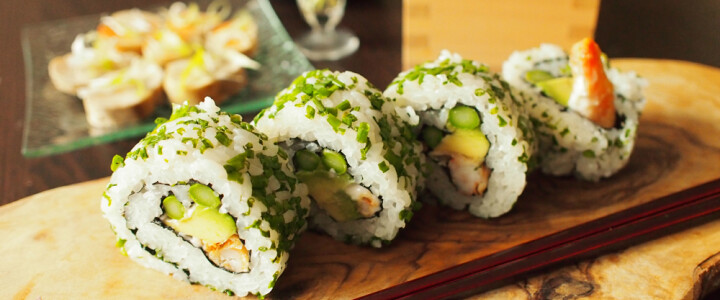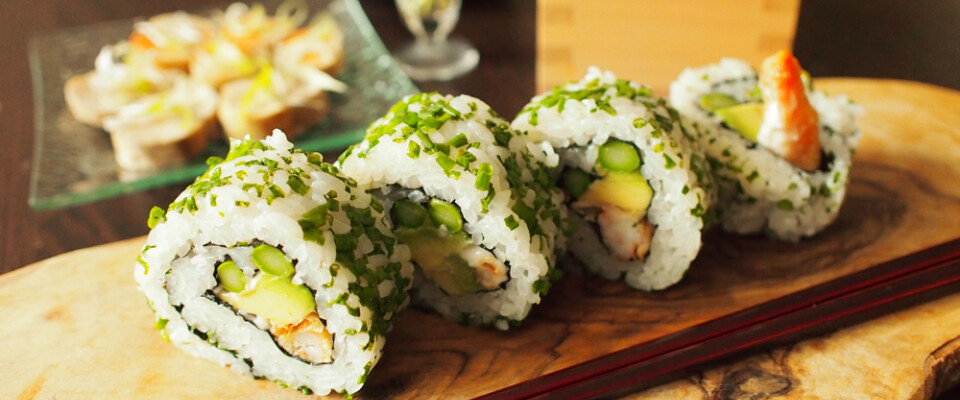 Japanese Cookery at Philleigh Way Cookery School
17 August 2016 - 20 September 2017
Sushi and Japanese food has seen an explosion in popularity worldwide and with access to some of the best fish in the world, what better place to learn than Cornwall.
On this new course you will be taught how to make authentic sushi by Japanese cookery teacher, Naoko Kashiwagi.
Naoko will share her skills and experience, teaching you how prepare delicious sushi and other traditional Japanese dishes from scratch creating new and delicious flavour combinations and textures.
Maximum student to tutor ratio: 8-1
Course Details
Duration: 11:00-15:00
Tutors: Naoko Kashiwagi – Guest Tutor
Example dishes that may be made during the evening
Tuna California Rolls with garlic soy sauce
Tempura Prawn
Okonomiyaki (traditional filled savoury pancake)
Lightly seared tuna with Yuzu soy sauce
Salt-cured tuna nigiri sushi
Spring cabbage salad
Skills
Preparing sushi rice
Filleting fish
Salt curing
Searing
Grilling
Making Tempura dough
Deep frying Tempura prawns
Assembling sushi rolls
Presentation of sushi
Preparing and decorating Okonomiyaki
Age suitability: 15+ or 13+ if accompanied by a paying adult.