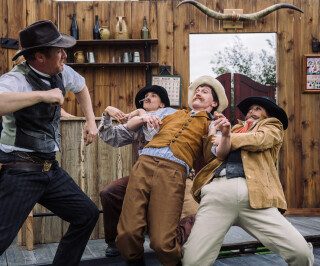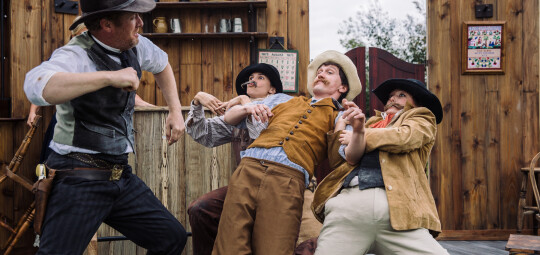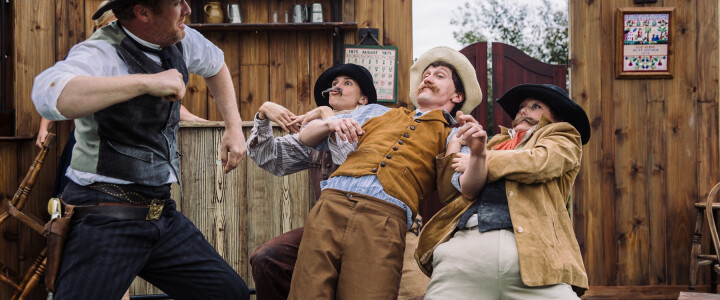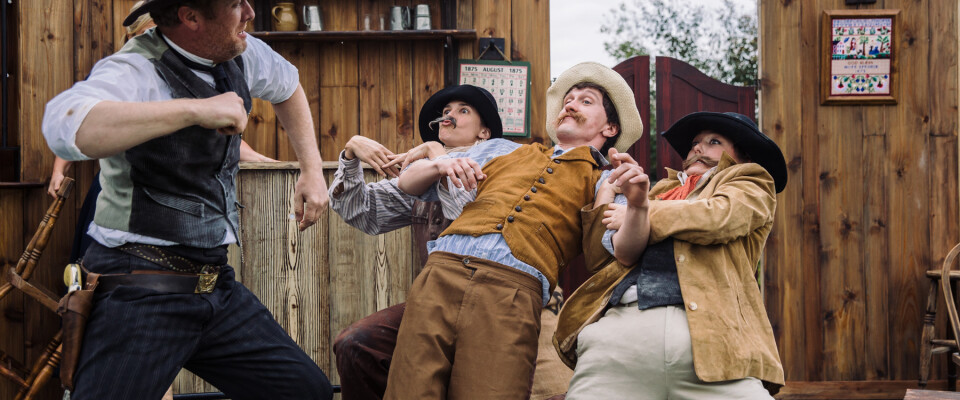 The Magnificent Three - Showboat Falmouth to St Mawes
9 August 2016
TAKE THE BOAT TO THE SHOW! Make your evening even more memorable! Miracle Theatre has once again teamed up with Fal River Cornwall to offer audiences the chance to take the boat from Falmouth to see The Magnificent Three at St Mawes Castle.
Experience the breath-taking views across the across the picturesque estuary.
Tickets Showboat & Theatre: Adult £20 & Childs under 16's £15
Advance booking essential as there are a limited number of seats available
The Miracle showboat leaves Prince of Wales Pier Falmouth at 6pm and should return to the quay between 10:30pm & 11pm. The Performance starts at 7:30pm
Car parking is available on the quay and in Falmouth town centre – Maritime Museum & The Dell
Please note there is an uphill walk to St Mawes Castle.
To discuss access, please contact Miracle Office : 01209 216 762
The Magnificent Three
It's back by popular demand!
'Wholesome yeehaw humour dotted with sweet songs and as many stetsons as you can count on one stage!' The Stage
Gather up your posse it's time to head out to the Wild Frontier for a rootin'-tootin', side-splittin', finger-clickin', toe-tappin', saloon-door-swingin', double-cross-dressin', Hoe-down dancin', quick-draw slinging, Spaghetti Western adventure....YEEHAW!
Heading west across Dead Man's Prairie, the trail hits a watering hole called Hope Springs. Not a lot ever happened here: mostly lonesome strangers, minding their own business, passing on through but then word got out that the railroad was coming and the town got a whole lot wilder. Seems even most trusted folk can't always be counted on when there's money to be made...
When times are bad, salvation can show up in darned unexpected shapes.
No one in Hope Springs will ever forget The Magnificent Three.
Written & Directed by Bill Scott | Music by Tom Adams