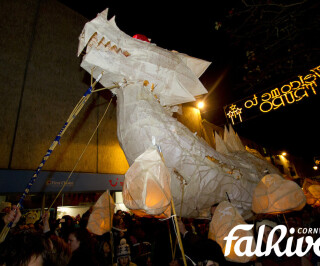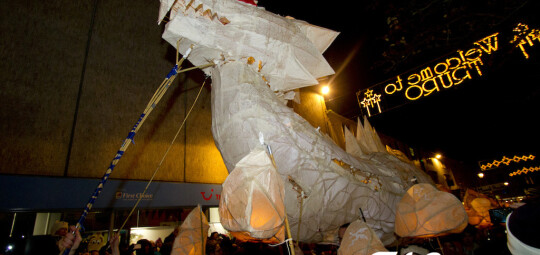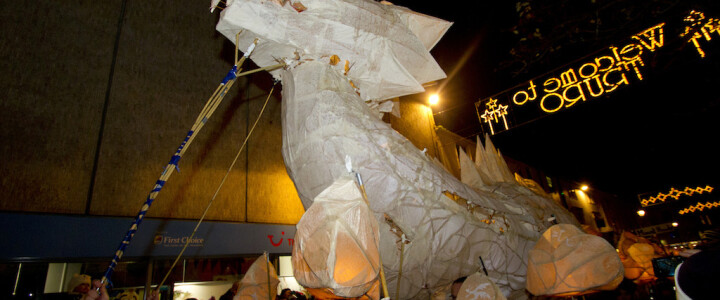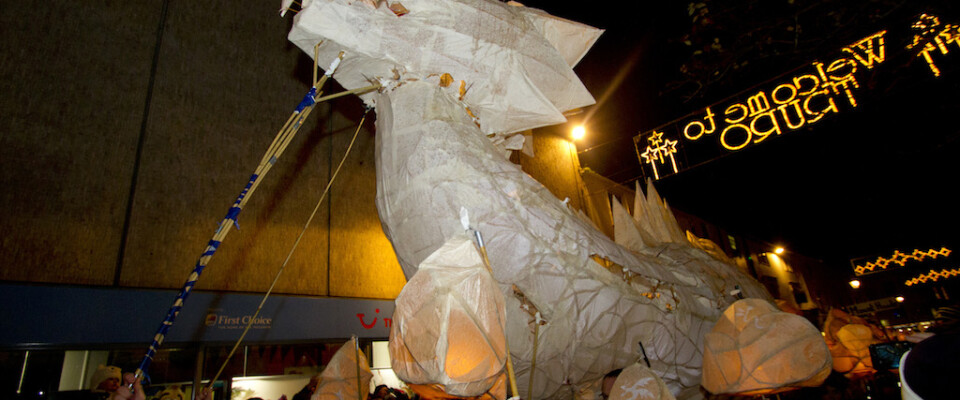 Truro City of Lights 2016
23 November 2016
Truro City of Lights parade will take place as usual on November 23rd from 7pm along the same route as 2015. Plan your visit...
Plan your viewing spot
Boscawen Street, Lower Lemon Street and St Nicholas Street are amongst the most popular and best places to see the parade, but other great views can be from the top of Lemon Street and River Street (ideal for families and young children).
Plan your journey into the city
All the car parks are open and the Park & Ride will be in full operation. The road closures in the centre of the city will be in place on a phased basis from 3pm so plan your journey in. All of the main arterial roads remain open throughout but there will be a lot of traffic. Trains and buses will be operating to their usual schedule with the exception of services between 7.30pm and 8pm which will operate via Fairmantle Street. After 8pm, all bus services including Park & Ride will operate via the Bus Station on Green Street.
Follow the theme
This year's theme is the Museum of Lost Stories, curated in partnership with Royal Cornwall Museum and the archives of the Royal Institution of Cornwall. Watch out for lanterns inspired by fascinating artefacts and gems from our past. Share your stories and follow us on social media #YourCOL.
For more information, please visit the Truro City of Lights website...