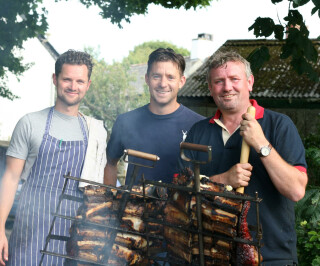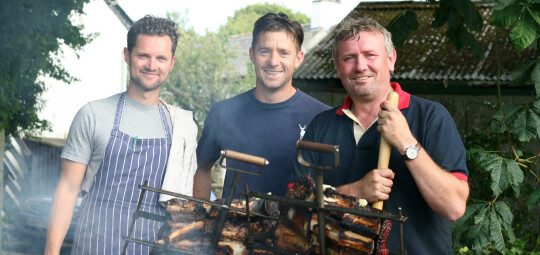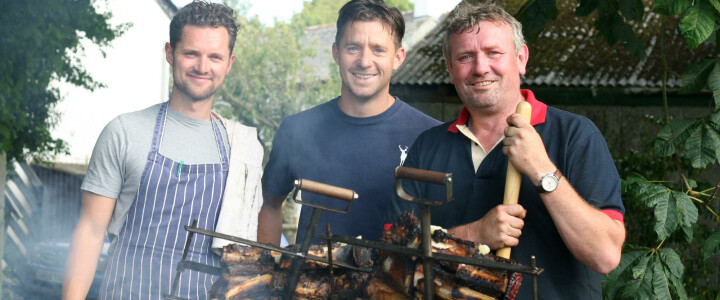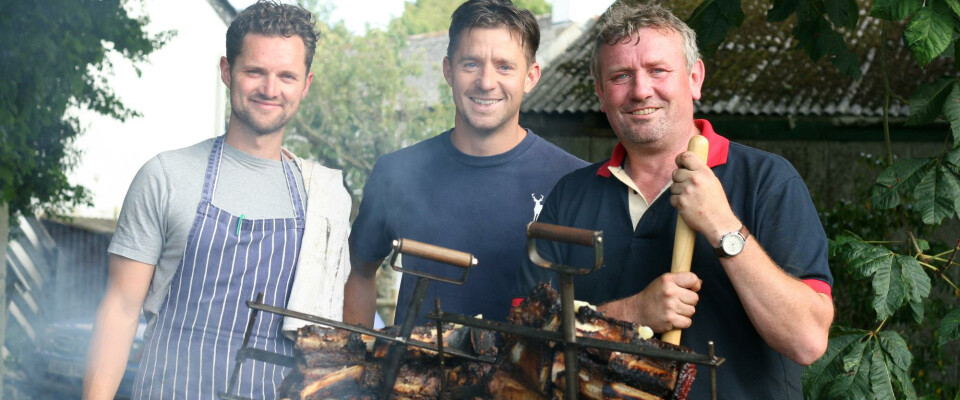 Asado BBQ Course at Philleigh Way Cookery School
25 May - 9 September 2017
On this asado BBQ course, asador David Deadman takes students on an Argentinian grilling odyssey.
Course Overview
Lighting fires and grilling meat is a way of life in Argentina from the Glaciers of Tierra del Fuego to the northern peaks of the Andes. The antithesis of North Amercian BBQ, asado is all about letting the flavour of the meat speak for itself. No spices, rubs or marinades are added before the meat is touched by the heat of the fire. Very slow cooking over hardwood embers creates the most smokey, succulent and flavoursome meat you will ever taste.
Unique equipment is used, the same as you would see on the Pampas used by the Gauchos after a long day herding cattle, Parrilla (wood grill), Horno de Barro (wood oven), Asador Criollo (adjustable spit) to the most primal method Asador de la Cruz in which a whole beast is butterflied, fastened to an iron cross and cooked over an open fire. Students will also learn the correct principles of fire building, management, temperature control and charcoal making.
The day is all about fire and meat and the hunger that inspires us to improvise and innovate. If there is wood to burn and local ingredients at hand, then we can find a way to make something delicious!
Tutor: David Deadman – Guest tutor
Duration: 10.00am – 4.00pm
Max student to tutor ratio: 8/1
Course details
Welcome: Meet your tutor and see for yourself the Philleigh Way farmhouse cookery school and garden. Enjoy a morning tea or coffee.
The Day: It's an action packed day with a mixture of demonstrations and practical sessions. All equipment is provided for you along with tea and coffee and a delicious Philleigh Way lunch.
Close: Have a chat with fellow course attendees and members of the Philleigh Way team. This is a guide to the days activities and may vary depending on the season as well as the group's interest.
Suitable for all levels from absolute beginners to well seasoned grillers.
Sample Dishes
Slow cooked half lamb
Spatchcocked chicken
Grilled chorizo and morcilla
Grilled flank steaks
Slow cooked short rib of beef
Empanadas
Chimichurri
Salasa criolla
Fig and mozzarella salad
Courgettes and chilli salad
Root vegetables cooked in hot embers
Crushed whole potatoes with paprika
Pan fried kidneys
Skills
Charcoal making
Spatchcocking whole chicken
Butchery and carving
Pastry work
Fire lighting and temperature control
Grilling, griddling, roasting and baking
Cooking with embers
Age suitability: 16+ or 13+ if accompanied by a paying adult. Under 16′s must be accompanied by an adult

Find out more...