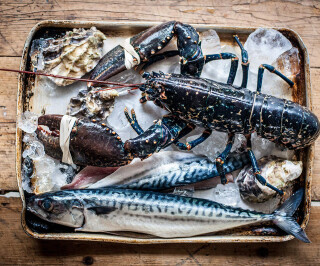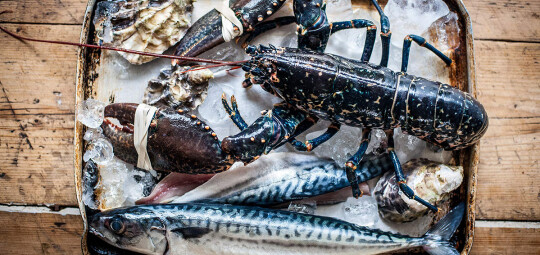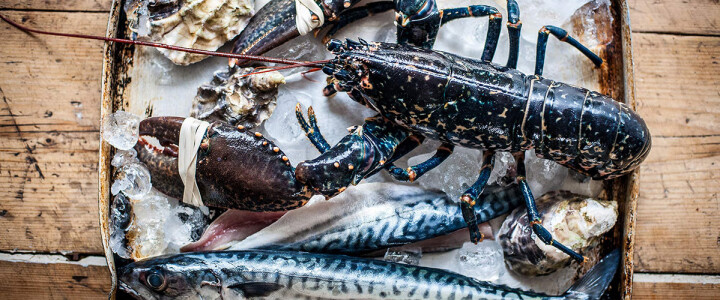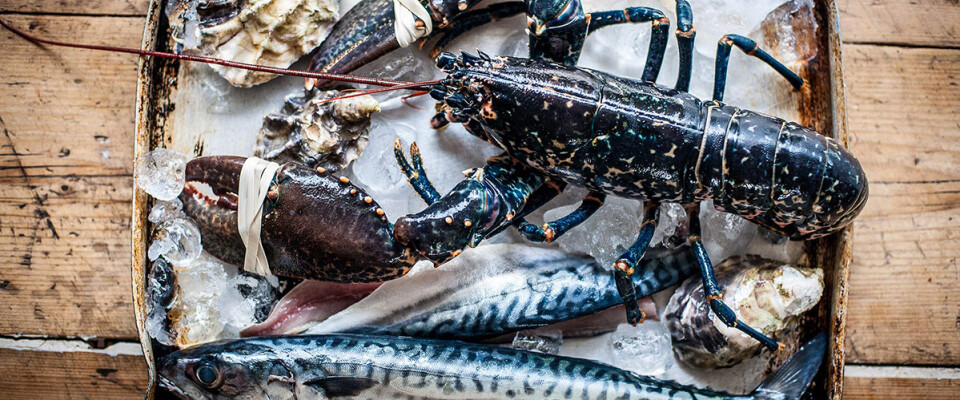 Shellfish at Philleigh Way Cookery School
24 June 2017
On this shellfish cookery course students will be guided through the skills necessary to handle, prepare and cook a variety of delicious shellfish dishes.
Course Overview
The course covers a wide range of fresh Cornish shellfish from lobster, to scallops and much more. Be prepared to eat each dish as it is prepared by you, all we ask is that you bring enthusiasm and a healthy appetite.
Max student to tutor ratio: 4/1
Tutors: George Pascoe – Philleigh Way head chef and Annie Sibbert – fish tutor and ex-fishmonger.
Duration: 10:00-14:00
Course Details
Welcome: Meet your host and tutors, see for yourself the Philleigh Way farmhouse cookery school and garden. Enjoy a morning tea or coffee and tasty Philleigh Way treat.
Demo one: We kick off with the basics – sourcing and identifying a variety of different shellfish. Where to buy, seasonality and how to select the best. Students are shown how to prepare and cook a classic scallop dish.
Practical session one: Students prepare and cook a classic scallop dish.
Demo two: Lobster, were to buy it, how to prepare it and how to cook it.
Practical session two: Following on from the demonstration you'll prepare and cook a whole lobster under the supervision of our chefs before tucking in!
Demo three: The tutors will finish off the day with a demonstration based on whatever shellfish is available at that time which may be crab, mussels, clams and razor clams or whatever other treats we can lay our hands on!
Close: Have a chat with fellow course attendees and members of the Philleigh Way team. This is a guide to the days activities and is by no means set in stone and will vary depending on the season as well as the group's interest.
Age: 16+ or 13+ if accompanied by a paying adult.

Find out more...