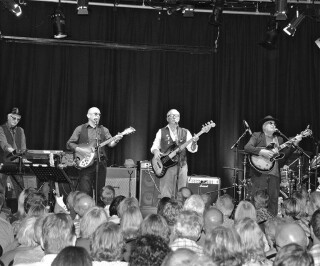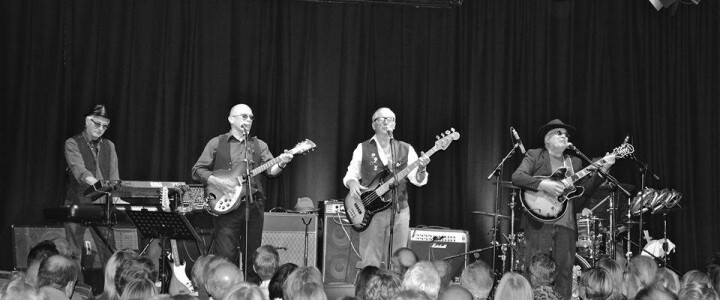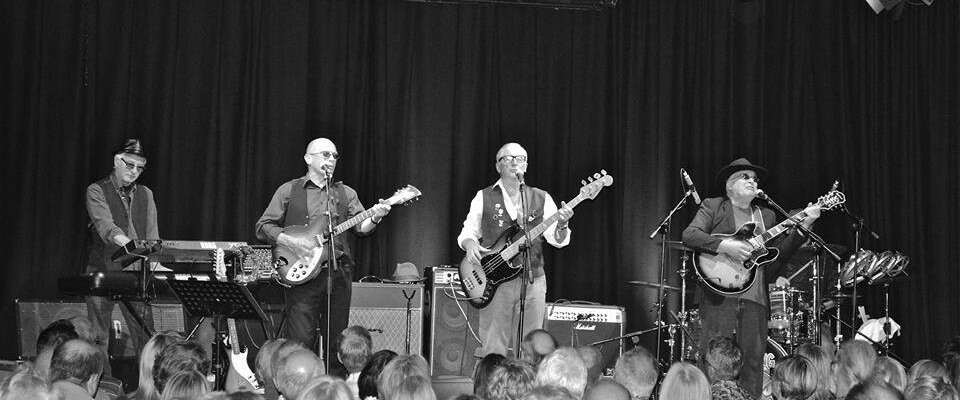 Unravelling Wilburys
20 May 2017
Princess Pavilion, Falmouth. Time 8.00pm
Just when they were about to make it in the big time, this band of good ol' boys from Nashville Tennessee had a whole bunch of songs (allegedly) stolen by Roy Orbison; Jeff Lynne; George Harrison; Bob Dylan and Tom Petty, under the super group pseudonym "The Travelling Wilburys."

Things were so bad after that, the real Wilbury brothers resorted to dressing up as The Beatles, and spent over 20 years touring as "Sgt. Pepper's Only Dart Board Band." After a lengthy legal battle, a Hazzard County judge ruled the boys could git back their true identity and hit the highway with all their old songs including: "Handle with Care"; " "The End of the Line"; "The Devil's Been Busy" and, by way of compensation, "Pretty Woman"; "Mr. Blue Sky"; "Mr. Tambourine Man" "All Those Years Ago"; "The Waiting" and many others. ..."captured the style and sounds perfectly and with their own added sense of humour gave the audience an evening to remember."

Seated £14 / Concession £12

Find out more...