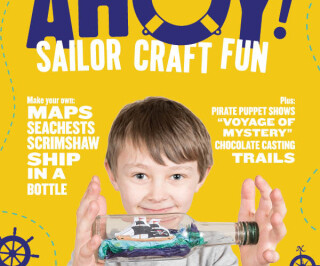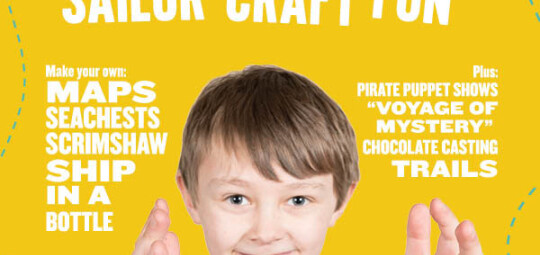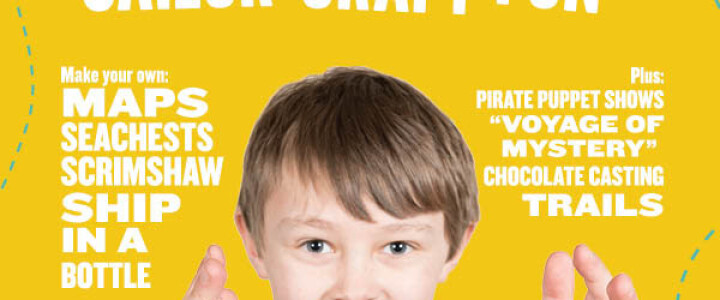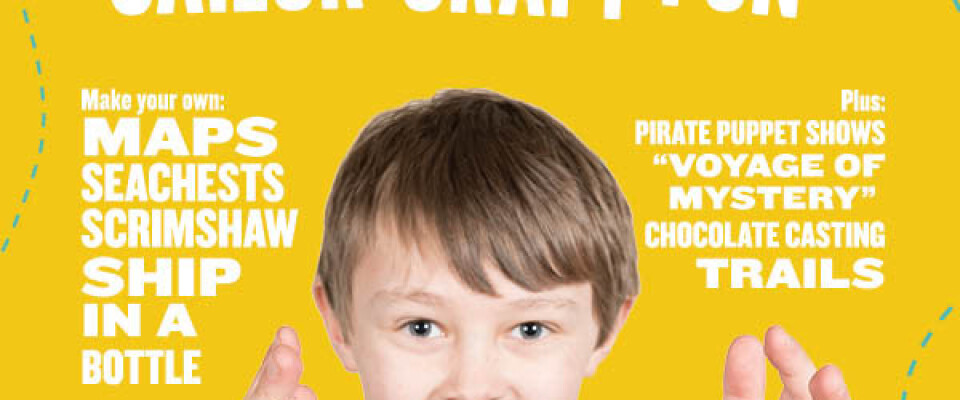 Ahoy! Sailor Craft Fun at National Maritime Museum
1 April - 17 April 2017
Sailor craft in the age of sail
This holiday you can hone "sailor craft" skills with the team at the Maritime Museum Cornwall, in a range of activities inspired by the era of Captain Bligh, one of our major new exhibitions in 2018.
Make your own: ship in a bottle, sea chests, sea maps, and scrimshaw.
There's lots of live entertainment too, including enthralling pirate puppet shows and "The Voyage of the Mystery" a spell-binding and truly interactive live show featuring a mix of music, story-telling, drama and role play.
Over Easter weekend there is chocolate casting – make your own chocolate Easter shapes. There's also a daily Easter trail.
Children will also love the Captain Bligh: Myth, Man and Mutiny exhibition, which brings to life one of the greatest small boat survival stories in history, featuring relics from the voyage and a specially built reproduction of the HMS Bounty launch, giving a very real sense of the situation of the 18 men who sailed it over 3600 nautical miles across the Pacific.
And of course there are all the usual family favourites: 15 galleries over four floors, jump aboard the boats, climb the 100 foot Look Out Tower, watch shipwrights at work in the boat building workshop, go under water in the Tidal Zone, hear ocean adventures + survival stories, learn to sail miniature boats on our waterfront boat pool.