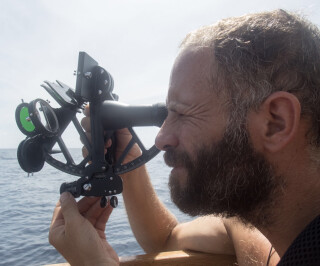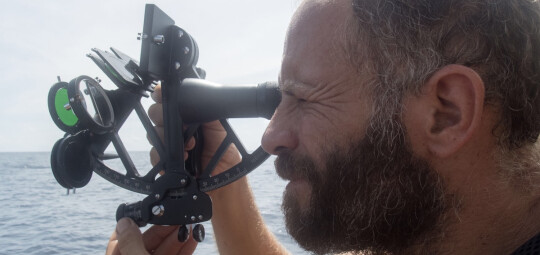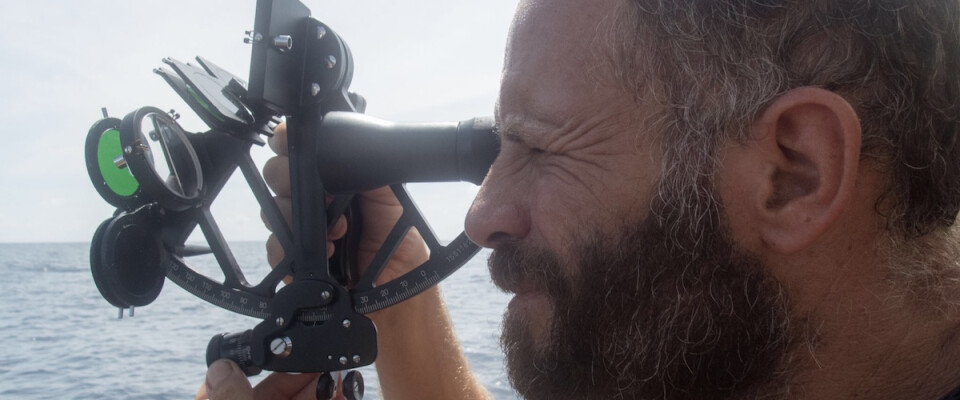 Museum Late: Mutiny's Conrad Humphreys
26 April 2017
Join us for our second museum late of the year when Conrad Humphreys, the professional skipper on the ambitious recreation of Bligh's legendary small-boat journey for Channel 4 programme 'Mutiny' will give a talk about his experience in the Sunley Lecture Theatre.
Conrad Humphreys is a competitive sailor, who's sailed around the world three times in some of the sailing world's most famous races and stars in 'Mutiny', in which a team re-live Captain Bligh's voyage of survival after the mutiny on the Bounty.
The programme follows nine men as they attempt a 4,000-mile trip on a tiny wooden boat using traditional navigation equipment and surviving off the same meagre rations as Bligh's crew.
Humphreys will speak about leadership, camaraderie, courage and humility on the high seas.
"We experienced very similar conditions to Bligh's crew – rough seas, no shelter, no cabins, no toilet," said Humphreys.
"It's was remarkable voyage because the boat was 23 feet long – that's about a metre per man – and we were on it together for sixty days."
Humphreys, who has circumnavigated the world three times, said the voyage rated among the most difficult of his life.
"Bligh's crew was made up of able seamen but I inherited a crew that had very little experience at sea," he said.
"At times Bligh had to take his cutlass out to maintain order. Obviously we couldn't do that, but there were moments when we had to be decisive and discipline helped the team move forward."
Guests can also explore our exhibition Captain Bligh: Myth, Man and Mutiny which also brings this gruelling journey to life through a faithful reproduction of the Bounty launch and with original relics from the voyage – Bligh's coconut bowl, bullet-weight (used for measuring the meagre rations), horn beaker and the magnifying glass he used to light cooking fires once they reached the Great Barrier Reef, all on loan from The National Maritime Museum Greenwich.
Museum Late: Mutiny
Talk by Conrad Humphries
Wednesday 26 April 2017
7.00 – 10.00pm
Tickets: £10.00
Capacity: 200 (2 groups of 100)
7.00 – 7.30
Welcome
Bar and café open
7.30 – 8.30
Group A: Mutiny Talk (Lecture Theatre)
Group B: Bligh exhibition (+ intro by Mike Selwood of our boat building team) / Bar open
8.30 – 9.30
Group A: Bligh exhibition (+ intro by Mike Selwood of our boat building team) / Bar open
Group B: Mutiny Talk (Lecture Theatre)
9.30
Sea Shanty performance in the bar cafe by Stamp and Go
Bar open
10.00