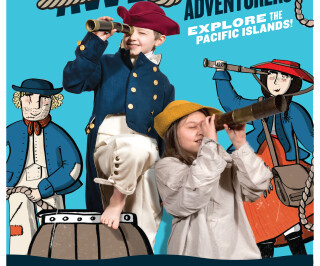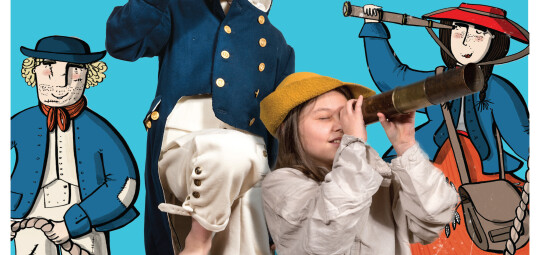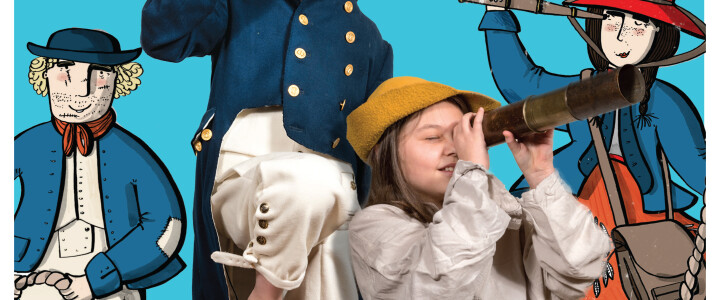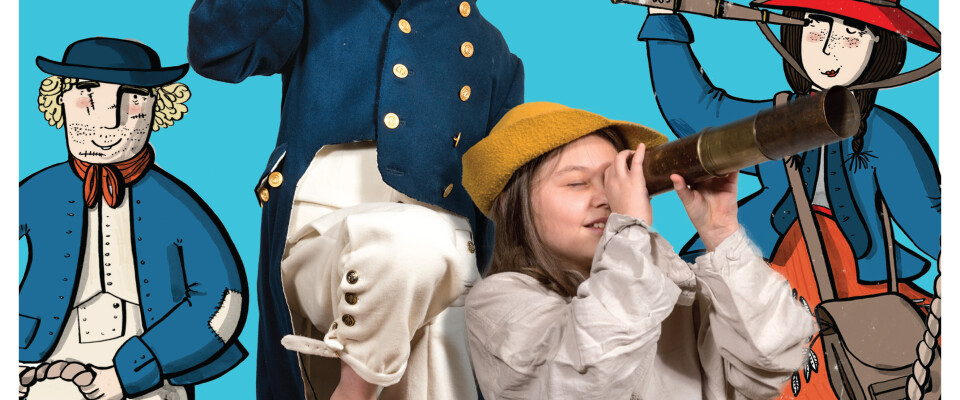 Awesome Adventurers Playzone
1 May - 31 May 2017
National Maritime Museum Cornwall, tickets: adults £12.95, under 18's £5, under 5's Free
Go on an awesome adventure at the National Maritime Museum Cornwall.

Inspired by the heroic voyages of exploration by ships such as Captain Bligh's HMS Bounty the museum's brand new playzone opens for May half-term.
Joins the crew of HMS Adventure to explore the Pacific Islands. Dress up in character and go on an epic adventure of discovery across the seas.
And that's not all. There's lots more adventures to be had with an additional fun filled schedule of fabulous entertainment and activities including:


1.The incredible voyage of the Mystery
Monday 29th | Wednesday 31st | Friday 2nd
3 x performances a day: 11:30, 12:30, 2:30
Experience a truly spellbinding performance of a real Cornish adventure story, brought to life by actor Philippo Fiori. Fun, exciting and uplifting, children and adults alike will captivated by the incredible, true story of seven brave Cornish fisherman who try to sail their little fishing boat Mystery to the goldfields of Australia. Each short performance takes places amongst the historic boats in the Museum's main hall.
2. Clive Pig The Storyteller! – The travelling talesman
Tues 30th |Thursday 1st |
3 x performances a day: 11:30, 12:30, 2:30
3. Children's drop-in 'make and take' craft activities
Daily: 27th May – 4th June
Times: 12-3:15
Family-friendly craft activities inspired by our new Awesome Adventures playzone. Can you make the things you will need for your own awesome adventure? A compass badge to find your way home? A sword or flintlock pistol to fight of dangerous animals, or fearsome pirates? A newly discovered tropical bird to wear on your shoulder?
Something different to make everyday.

4. Awesome adventures Trail
Daily
Can you help the botanist from HMS Adventure discover what sorts of wildlife are living on our pacific island? Some of the creatures are hidden around the museum, will you be able to find them all in time?
And of course there are all the usual family favourites: 15 galleries over four floors, jump aboard the boats, climb the 100 foot Look Out Tower, watch shipwrights at work in the boat building workshop, go under water in the Tidal Zone, hear ocean adventures + survival stories, learn to sail miniature boats on our waterfront boat pool.
All activities are free with your museum ticket.
Find out more at WWW.NMMC.CO.UK