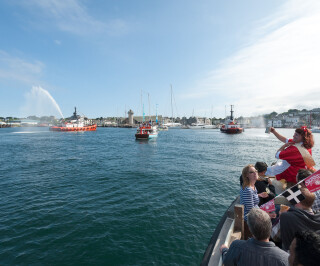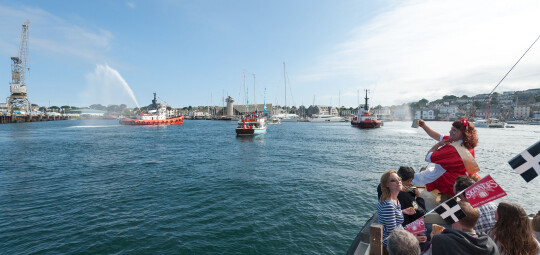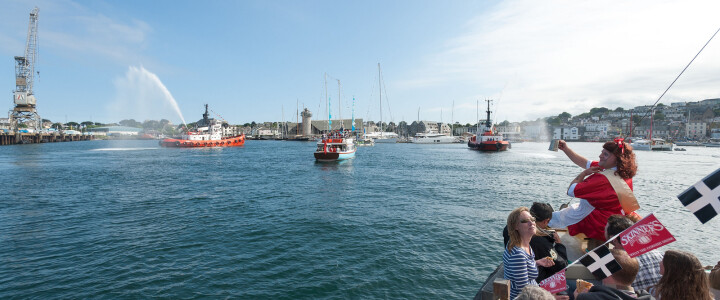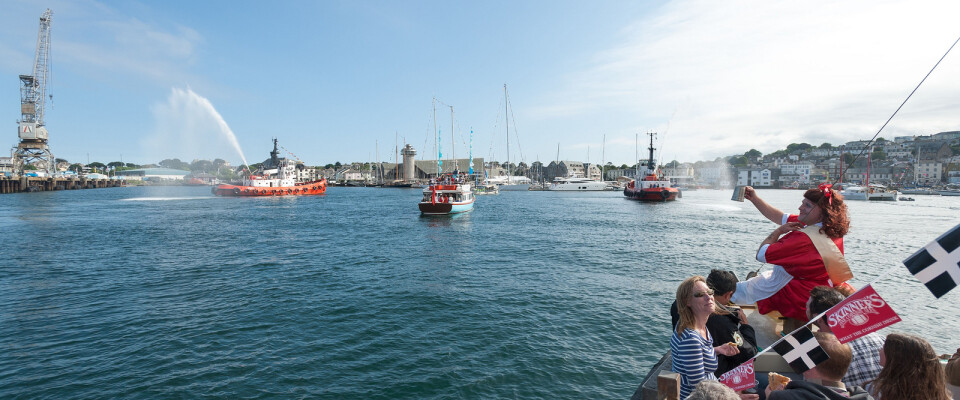 Beer Fleet
26 May 2017 & 25 May 2018
The sailing of the Beer Fleet is the traditional launch of the Fal River Festival.
Crafts of all shapes and size join our classic fleet of ferries sailing down the river from Truro to Falmouth to mark the beginning of 2017 Fal River Festival.

This ceremonial passage, Betty Stoggs at the helm and the Truro Samba Band in tow will make its way downstream escorting the 'festival ale' from Skinner's Brewery.

The flotilla of boats will make it's grand entrance into Falmouth's Custom House Quay at 6.45pm and is a spectacular sight not to be missed!

Come and greet Betty Stoggs and the merry crowd of revellers and join the procession to Events Square where the party continues with live music late into the evening at the Fal River Festival Opening Night.


Join the Beer Fleet
If you have your own boat, why not join the celebrations and help escort the festival ale down the Fal River!
The parade will travel at 8 knots. Join us at Trelissick Pontoon at 6pm.