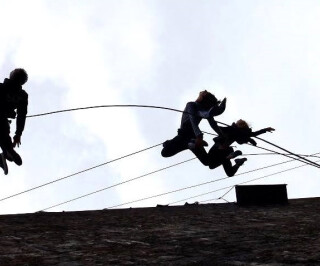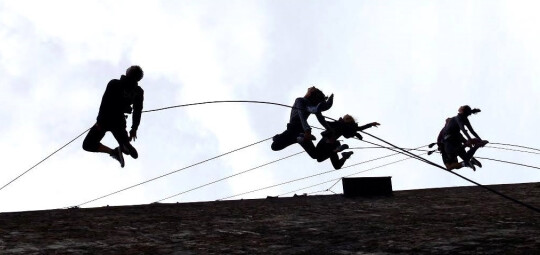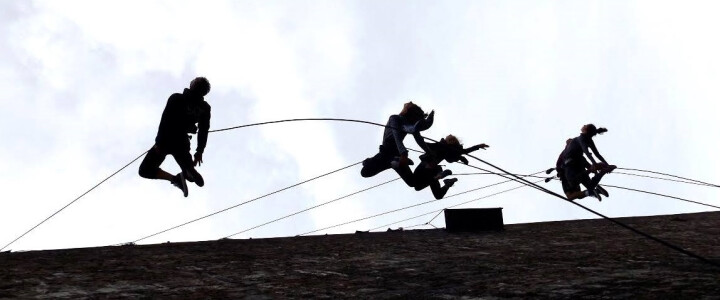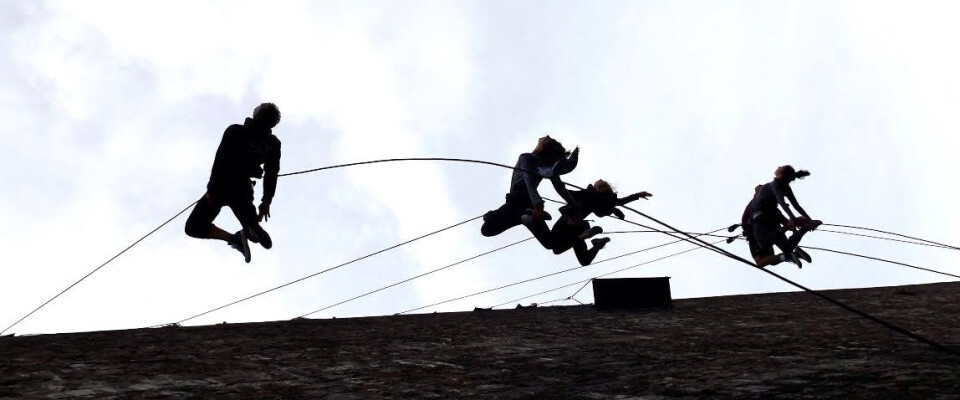 Bligh Spirit
3 June 2017
3pm & 5pm, FREE, National Maritime Museum Cornwall
The National Maritime Museum Cornwall - Lookout Tower, 3pm & 5pm, FREE
A visual and vocal spectacle that celebrates life of Captain William Bligh during the 200th anniversary year of his death.
Shanties, song and performance poetry accompany a high roped hiatus of vertical dance, performed on the museum tower, inspired by struggles at sea, oceanic adventures, loss, love and return.
Cast off and make way to the seaward facing bow of the National Maritime Museum Cornwall for a close up view. Spaces are limited so arrive early.
The explosive, airborne dance displays, singing and spoken word wonderment from MCMC SPOKEN, can also be enjoyed from the port side of Event Square but if you want to be part of the close up crew, navigate to the starboard side of the building well before departure. We'll do our very best to get you on deck.
This is a FREE performance. No seating available.
Funded and supported by Arts Council England, FEAST, National Maritime Museum Cornwall and Fal River Festival.