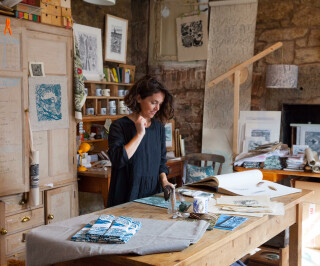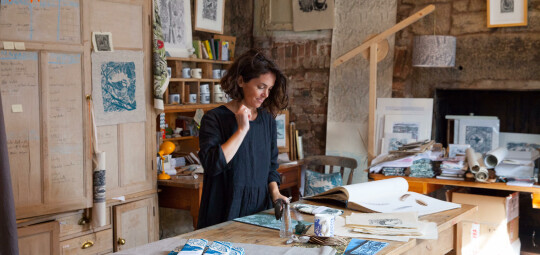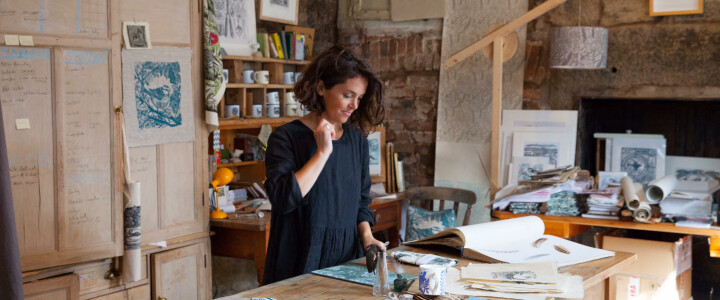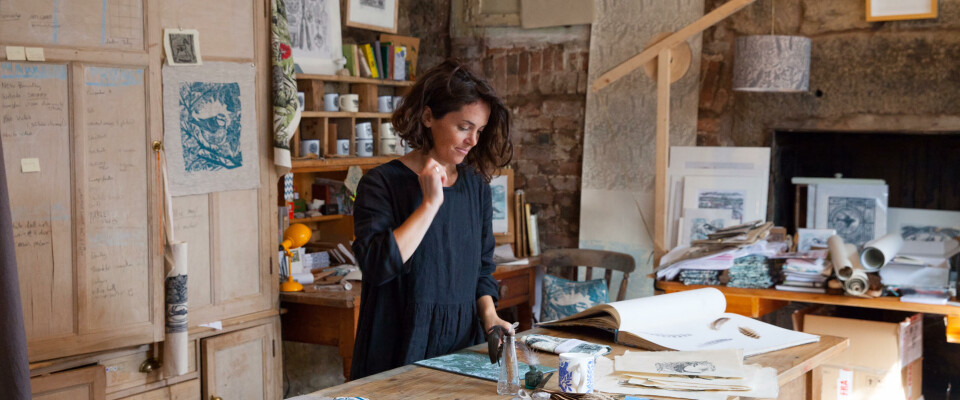 Autumn Exhibition :: Lou Tonkin
19 October - 30 November 2017
Take a trip on the King Harry Ferry and admire the work of local artist and printmaker Lou Tonkin in our floating pop-up exhibition.
Lou Tonkin is a Cornish artist & Print-maker based at the moment in Penryn, Cornwall.
Having studied illustration originally at Falmouth Lou moved a lot & travelled extensively, it became part of life to move each year for various different reasons & with so many different influences & inspirations Lou's work has consistently evolved but has always been drawn back to print & to the local countryside & most importantly hedgerows.
'My inspiration is taken almost exclusively from my local environment, I am fascinated with nature & the hedgerows, I sit for hours looking at birds flitting in & out not necessarily to draw them in great detail (I love looking at all of my bird & insect books to do that) but to get a really good idea of the way they move & stand so that I can get the feel of them just right'.
Lou was an artist in residence at The Lost Gardens of Heligan for three years before recently moving to Penryn & really values the time she spent there within the gardens & the influence is still evident in her work.
Lou can be found these days either in her workshop or walking the paths around the Helford with her three children, if you wish to get in touch please visit her website blog www.loutonkin.com or follow Lou on instagram or facebook.