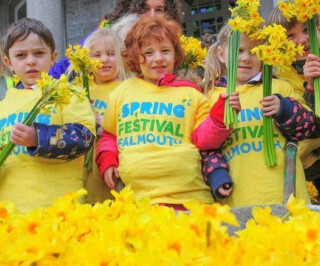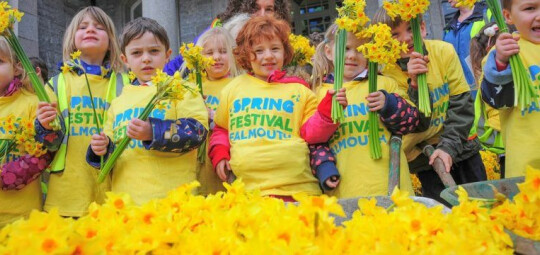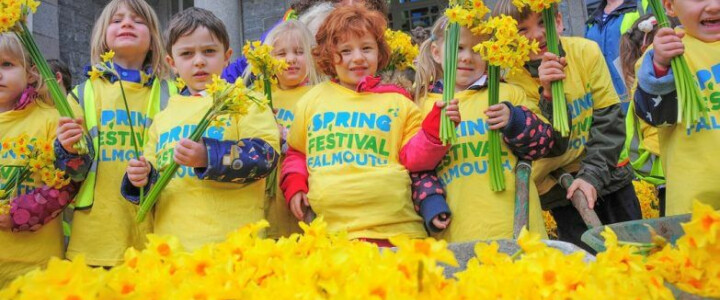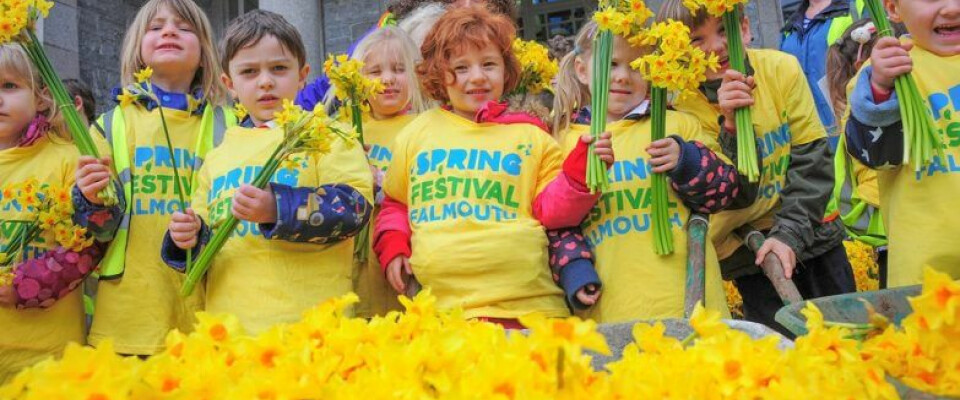 Falmouth Spring Festival
15 March - 2 April 2018
As profiled on the BBC, the Falmouth Spring Festival is a wonderful early season celebration of coast, community and culture. Sponsored by the University of Exeter.
DETAILS ARE BEING WORKED UP FOR 2018 BUT ACTIVITIES TO INCLUDE:

15 MARCH Paint The Town Yellow Day
The town becomes ablaze with yellow in preparation for the Festival as local schoolchildren brighten up nearly 100 shop windows with thousands of daffodils and decorations.
16 & 17 MARCH Falmouth Spring Clean DaysSpring Festival, Sponsor, University of Exeter, Falmouth
Beach cleaning, painting, gardening – you name it we'll be doing it. We'll be revamping a number of areas around the town so if you'd like to come along and get your hands dirty for a good cause then just shout! Venue: multi-sites across the town. Tel: 01326 313553.
24 & 25 MARCH Falmouth Spring Flower Show
The Falmouth Spring Flower Show has marked the start of spring in Falmouth for over a century with wonderful displays of shrubs, daffodils and cacti.
24 MARCH Games & Fitness
A lovely event for families. There will be a variety of games, studio classes and activities for free.
30 MARCH – 2 APRIL Folk & Cider Festival
A great range of bands over the Easter Bank Holiday, all washed down with 80 scrumptious ciders from across the West Country. Events Square will also host a marquee full of food and craft stalls. Venue: Events Square
Throughout FESTIVAL GUIDED WALKS
There will be a terrific variety of professional guided walks across a variety of themes.