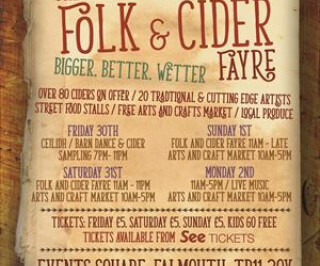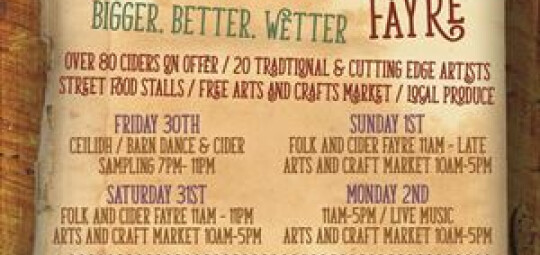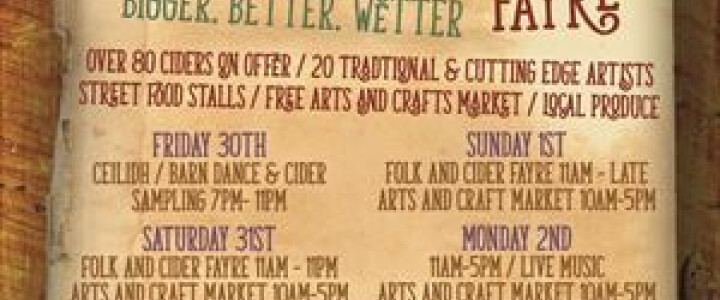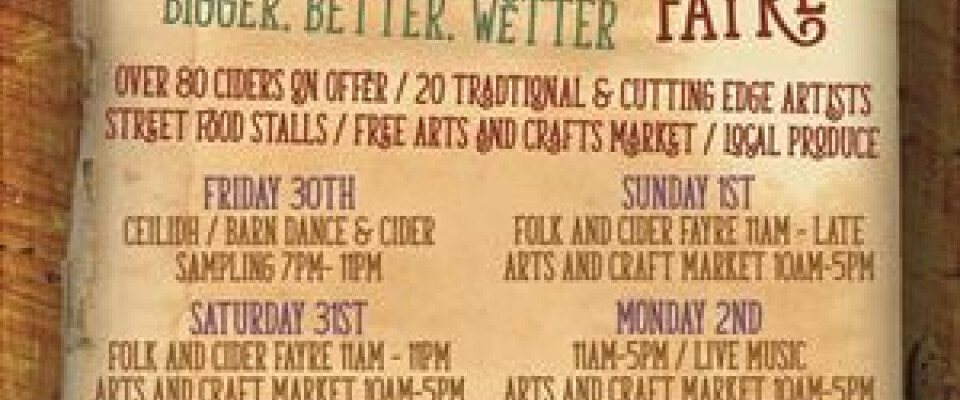 Falmouth Folk & Cider Fayre 2018
23 March - 25 March 2018
The Folk and Cider Fayre Falmouth, a part of Falmouth Spring Festival, is back for its sixth year – bigger, better and wetter!
As part of the Falmouth Spring Festival, toe tap your way to Events Square and you'll experience the best of West Country folk and cider at the Folk & Cider Fayre Falmouth. The one place you can guarantee a great atmosphere and barrels of scrumptious cider.
Festivities get underway on the Friday evening from 7pm with a high energy ceilidh and barn dance in addition to cider sampling. Whether you're a toe tapper or more of a fully fledged dancer some of the finest folk, traditional and acoustic artists from across the UK will be performing in Falmouth at Events Square, as the entertainment continues over Saturday and Sunday.
If that's not enough for you, we also have a marquee full of food and craft stalls so you can grab a bite to eat or feed your creative side.
The main event will, of course, be the cider! With over 70 classic ciders to try before you buy, means there's a tipple for every taste bud!
PROGRAMME
Friday:
Sampling 7pm- 11pm
Saturday:
Folk and Cider Fayre 11am – 11pm
Arts and Craft Market 10am – 5pm
Sunday:
Folk and Cider Fayre 11am – LATE
Arts and Craft Market 10am – 5pm
Tickets on sale HERE. Visit www.falmouthfestivals.co.uk for full details and entertainment line up.